Alexandra Bracken's 'Darkest Minds' is an intense, complex narrative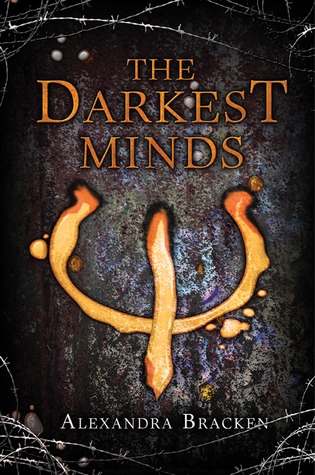 "THE DARKEST MINDS," by Alexandra Bracken, Hyperion, Dec. 18, 2012, Hardcover, $17.99 (young adult)
Ruby's 10th birthday was supposed to be the same as years past, but something was different, something had changed.
It's not that Ruby didn't know things were different. Children had been getting sick and dying for a while, but she never expected her own parents to turn on her.
Only a small section of children are left untouched by the mysterious disease that's overtaken the United States. You'd think that those who survived would be revered, held a little closer, but they're not. Instead they're considered a threat.
The day of Ruby's 10th birthday, Ruby gets sent to Thurmond, a brutal "rehabilitation camp." Once there, children are divided into five groups — green, blue, yellow, orange and red. The colors equate to abilities, abilities that all children now seem to have.
It's been six years since Ruby was sent to camp. She's kept her head down, tried to blend in, go unnoticed. But now, she is one of the dangerous ones. She has only one hope, to escape and find others like her. Others who know how to survive, and others who are willing to fight back.
I'm not sure what I was expecting going into "The Darkest Minds," but it certainly wasn't what I got. There are more twists and turns to this story than a mountainous highway. And as intense as the story description sounds, the book is 10 times that.
Author Alexandra Bracken burst onto the literary scene in 2010 with "Brightly Woven," a fantasy story about a young weaver and a wizard. She showed great promise, interweaving characters and a complex narrative into a cohesive and unexpected plot. The same can be said of "The Darkest Minds."
Nothing about this book comes about as you might expect. Characters shift, plots within plots unfold and emotions run high. You will quickly find yourself engrossed as Ruby's tale unfolds.
Alexandra's ability to build tension with just a few simple words is impressive. As is her ability to tell a story without telling the whole story. Often, it is what's unsaid that drives the story forward.
"The Darkest Minds" is the first of a planned three books. I can't wait for the next two installments.
© 2013, Cracking the Cover. All rights reserved.