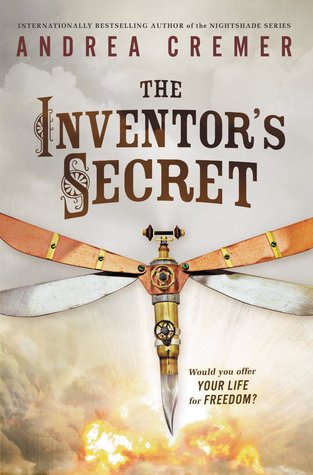 "THE INVENTOR'S SECRET," by Andrea Cremer, Philomel, April 22, 2014, Hardcover, $18.99 (ages 12 and up)
What would the world look like if the Declaration of Independence had fallen flat — the Revolutionary War never took place, and the British Empire continued to rule in the Americas? Such a world is the setting for Andrea Cremer's "The Inventor's Secret," which set in the 19th century.
In this world, sixteen-year-old Charlotte and her fellow refugees have scraped out an existence on the edge of Britain's industrial empire. Though they live by the skin of their teeth, they have their health (at least when they can find enough food and avoid the Imperial Labor Gatherers) and each other. When a new exile with no memory of his escape  or even his own name seeks shelter in their camp he brings new dangers with him and secrets about the terrible future that awaits all those who have struggled has to live free of the bonds of the empire's Machineworks.*
"The Inventor's Secret" is a nice departure for Cremer, who is known for her Nightshade novels, featuring magic and werewolves. And truth be told, I enjoyed her latest novel a lot more than its predecessors.
© 2014, Cracking the Cover. All rights reserved.