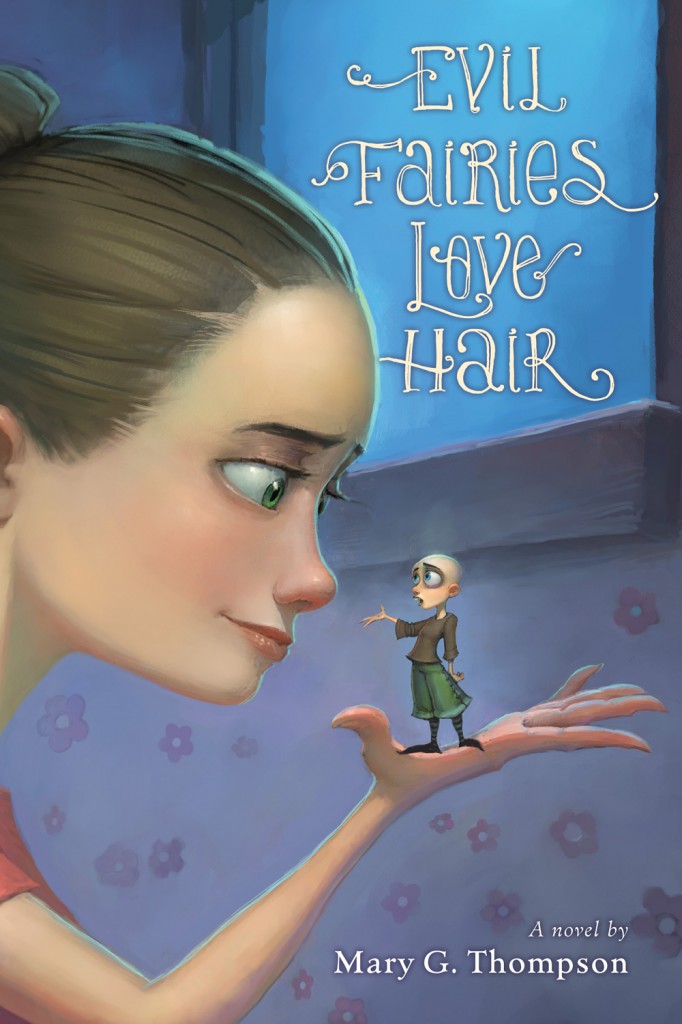 "Hair is fun and gross and weird and loveable," says author Mary Thompson. Luscious locks are at the center of her latest middle-grade novel, "Evil Fairies Love Hair."
"[Hair is] known to have special power in various mythological traditions, but to be honest, the acknowledgement of that in the book came later. I just thought it was funny!"
"Evil Fairies Love Hair" follows Ali and her classmates as they raise flocks of fairies in exchange for a wish granted. It all sounds good in theory, but there are a lot of rules — stated and unstated. On top of that, the fairies only eat human hair and the flock starter can't use their own or get help from anyone else. As Ali digs a little deeper, she learns the fairies have an ulterior motive that could change life as everyone knows it forever.
Mary says ideas for books literally pop into her head. "I know people want a better answer, but there is no plan," she told Cracking the Cover. "There is no database of magical creatures and silly plotlines. I can't explain how my brain works!"
In the case of "Evil Fairies Love Hair," the title popped into Mary's head while she was on the subway. "I knew love meant eat because there's nothing better than eating gross food. But don't worry, when you eat hair for magical reasons, it tastes like whatever food you love!"
© 2014, Cracking the Cover. All rights reserved.