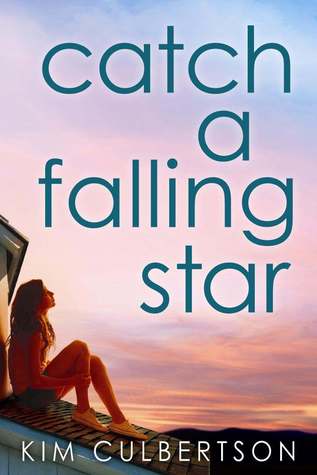 "CATCH A FALLING STAR," by Kim Culbertson, Point, April 29, 2014, Hardcover, $17.99 (ages 12 and up)
Full disclosure: I'm not obsessed with Hollywood. Surprised? No, I didn't think so. "Catch a Falling Star," by Kim Culbertson, features a main character who feels pretty much the same way about Hollywood as I do. For this reason, I approached "Catch a Falling Star" with curiosity and trepidation.
Nothing ever happens in Little, CA. Which is just the way Carter Moon likes it. But when Hollywood arrives to film a movie starring former child star turned PR mess Adam Jakes, everything changes. Carter's town becomes a giant glittery set and, much to her annoyance, everyone is starry-eyed for Adam. Carter seems to be the only girl not falling all over herself to get a glimpse of him. Which apparently makes her perfect for the secret offer of a lifetime: playing the role of Adam's girlfriend while he's in town, to improve his public image, in exchange for a hefty paycheck. Her family really needs the money and so Carters agrees. But it turns out Adam isn't at all who she thought he was. As they grow closer, their relationship walks a blurry line between what's real and what's fake, and Carter must open her eyes to the scariest of unexplored worlds – her future. Can Carter figure out what she wants out of life AND get the guy? Or are there no Hollywood endings in real life?*
It turns out that my trepidation was unfounded in this case. "Catch a Falling Star" is actually a quick, easy and fun read. It's easy to imagine yourself as Carter, or any of the surrounding characters for that matter, and get swept away in the not so glamorous life of a star.
© 2014, Cracking the Cover. All rights reserved.