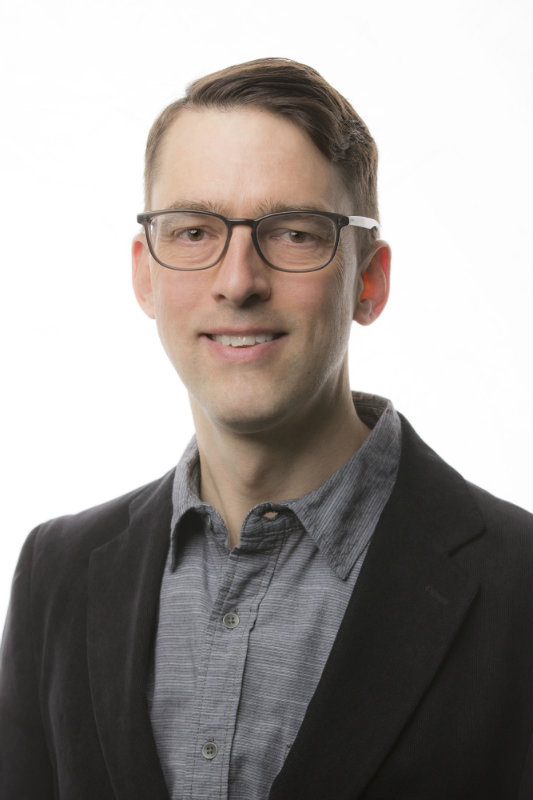 Keir Graff is the author of two middle-grade novels, including the The Matchstick Castle, published in January by G. P. Putnam's Sons Books for Young Readers and Listening Library. Since 2011, he has been cohost of Publishing Cocktails, an occasional literary gathering in Chicago. By day, he is the executive editor of Booklist. You can find him on Twitter (@KeirGraff), Facebook (Keir.Graff.Author), and at www.keirgraff.com.
The following is the complete transcript of his interview with Cracking the Cover for "The Matchstick Castle."

Why do you write? Why specifically for young readers?
I write because I can't not write—since I was five years old, I've been filling notebooks with stories, songs, poems, ideas for books, funny names, and random observations. I've often said that I would keep writing even if I weren't being published, and the historical evidence supports my claim. I started writing for young readers by accident, when what was intended to be a bedtime story became my first middle-grade novel, The Other Felix. It was the most enjoyable writing I'd done, but even better was the opportunity to visit schools and meet young readers, who have the best questions and the funniest insights. It was so energizing that I knew I'd keep doing it.
How does writing for young readers differ from writing for adults?
Well, some of the mechanics are obviously different: I choose my words with even greater care; my sentences, chapters, and books are shorter; and I have to view everything through the lens of what a kid would care about. But, just as I don't talk down to my adult readers, I wouldn't dream of talking down to a middle-grader, either. They can be very astute! But perhaps the biggest difference is that younger readers are more open to things outside their experience—at that age, everything is possible. So I get to let my imagination roam, and kids seem happy to come with me.
Where did the idea for "The Matchstick Castle" come from?
I've always been fascinated by unusual homes, and at some point I had a vague notion of writing a story in which a house played a central role or was almost a character in its own right. When I stumbled across an article about Sutyagin House, I had a seed of inspiration that started growing fast.
If you could incorporate one room from the castle into your own home, which one would it be? Why?
Great question! I know my younger son Cosmo would want the fictional Cosmo's three-story room (which might require some negotiation with the neighbors above and below in our building), but I have to be boring and say the library. We're well on our way but I haven't quite managed to line every wall with books.
Cosmo and his uncles are quirky to say the least. Are any of them based on anyone you know?
They aren't, alas, though I desperately wish I knew an Uncle Montague. They are really amalgamations of "types" I've been carrying in my head for years.
What makes "The Matchstick Castle" stand out among its contemporaries?
This might be better answered by neutral observers—and, in fact, early readers have told me they feel it fills a need for books that boys will also want to read, as well as a need for books that are just plain fun, with no weighty issues attached. My own hope is that it will just feel unique and original. When I fall in love with a book, my reaction is often, "Why hasn't someone written that before?!" I can only hope others will feel the same way.
How has working at Booklist influenced how you write?
Absolutely! Reading books and then distilling them to 175-word reviews has taught me a lot about writing economically, and reading so many books so quickly helps me see through writers' wonderful tricks to the underlying craft. The demands of the job also make it hard to find time to write for myself, but I've been writing to deadlines for a long time and have learned to use my time efficiently. (Thought I always, always want more time to write.) Being surrounded by great books can sometimes make me wonder why I need to make my own contribution, but at other times it's a source of genuine inspiration.
What are you working on now?
A book tentatively titled The Phantom Tower. It's about twin boys who move into a strange, old apartment building in Chicago. A friend of mine called it "Hotel California" meets The Shining for middle-graders.
Is there a book from your own childhood that still resonates with you today?
Is it too glib to say "all of them"? I really feel like the books I read as a kid are still very much with me, whether it's the Hobans' Frances stories or Lloyd Alexander's Chronicles of Prydain or, heck, Encyclopedia Brown. But let me give a shout-out to Alexander, who deserves to be better known these days. I did some rereading recently (The High King) and felt like I had been sucked through a time portal back to my childhood—that's how much his books meant to me. Books are kind of like the sense of smell: inhale one page and memories come rushing back.