Christopher Weyant's work has been published worldwide in books, newspapers, magazines, and online. His cartoons are in permanent collection at The Whitney Museum of American Art and The Morgan Library & Museum in New York City. The following is a complete transcript of his interview with Cracking the Cover.
Have you always wanted to be an artist?
When I was a kid, I was always drawing and wanted to be an artist. As I grew older, I didn't think that was a possible career choice! So, I switched gears and focused on being a lawyer. Luckily, I realized that I would make a terrible lawyer and eventually found my way back to art.
Where do your ideas come from?
I wish I knew. I read four to five newspapers each day and let the world sift down into my brain. Add a little coffee and staring off into space with a pencil in my hand, and then funny ideas being to percolate (on good days, that is).
What are the challenges of illustrating a picture book?
Illustrating a children's book was such a different process than what I was used to with cartoons or other illustration. Repeatedly drawing the same characters and finding new ways to have them move and express themselves was a good challenge for me. I enjoyed watching their personalities bloom on the page and seeing Anna's wonderfully written characters visually come to life. Consistency was also a challenge. My daughters are real sticklers for continuity and always notice if an artist forgot to draw something in the background or changed patterns from page to page. With YOU ARE (NOT) SMALL, I did my best to stay aware of who's wearing glasses, where the parachute disappears to, etc., in the hopes of satisfying the watchful eyes of my readers.
What were the highlights? 
For me, the highlights were often the challenges because that was where I learned so much and stretched as an artist. I really appreciated having such wonderful and supportive editors at Two Lions, as well as our fantastic agent, Holly McGhee, to help walk us through the process. Of course, one of the greatest moments was getting the unbound, printed version of our book for the first time—really exciting! The fact that I was lucky enough to share this whole experience with my wife, Anna, made it all the better. In many ways, this journey reminded me of when she was pregnant with our girls. Except I got a little more sleep this time. . . .
How long did you work on "You Are (Not) Small"?  
From sketches to dummy to final art, it took about four months, on and off.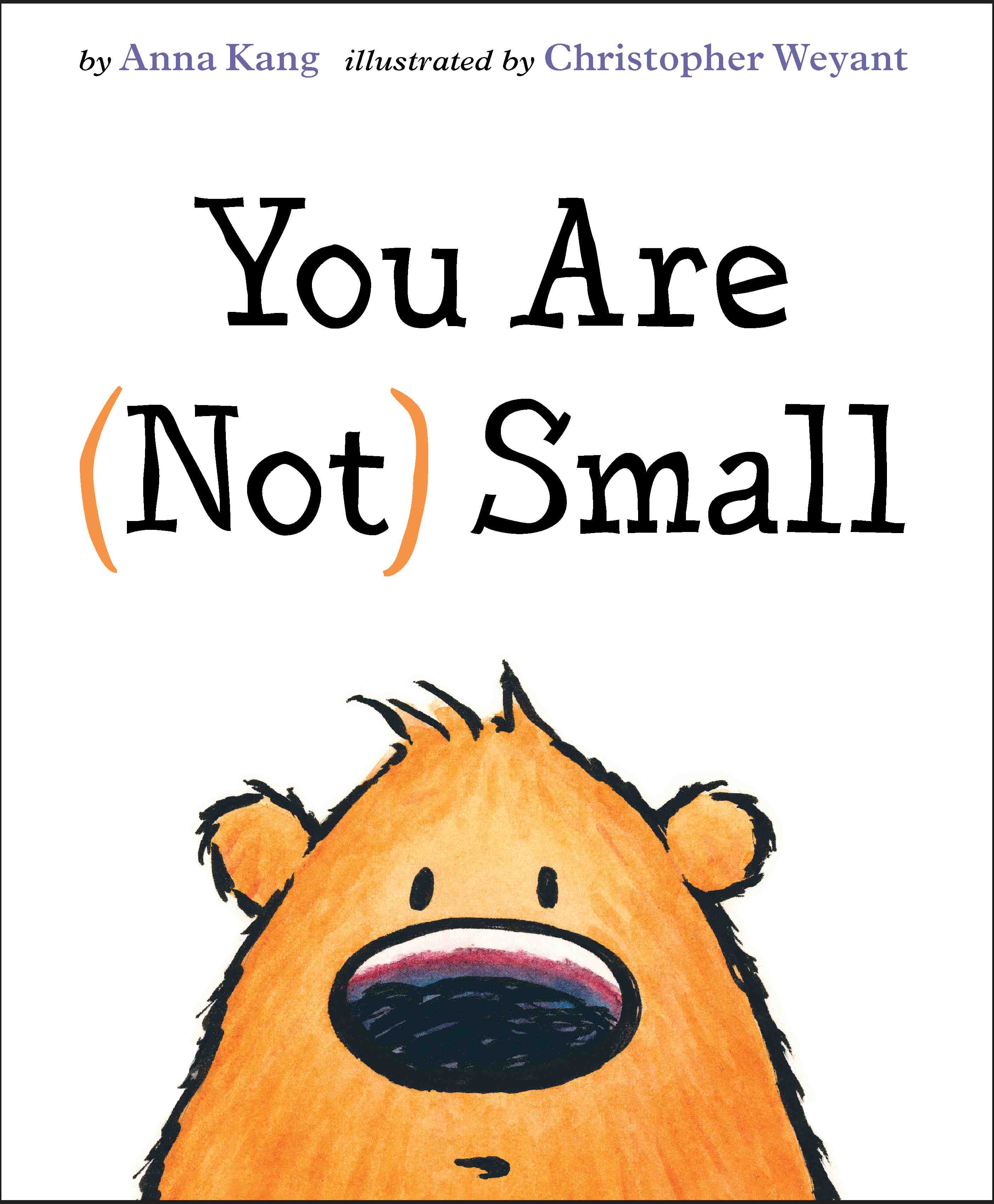 Most illustrators don't have the opportunity to work directly with authors. How was it working with your wife?
Knowing that she's within earshot, just upstairs from my studio, I'd have to say, "WONDERFUL!!!" In all seriousness, I couldn't ask for a better writer to work with. The only hitch we had was that Anna went to USC Film School and is a screenwriter/director so getting her to take the director's hat off in the beginning was a challenge. We quickly found our rhythm, though, and it was surprisingly fun to work on it together. Plus, Anna was very supportive when she saw the finished spreads coming together each day. Since she created these characters and knew them so well, being able to get her opinion was invaluable. Also, because we discussed the story and the characters throughout the entire process, the final product is truly a joint effort. I enjoyed working with her so much, in fact, that we're doing a second book together!
Looking back, how has your work evolved?
I'm always striving to force myself to let go and try to express myself visually in the most efficient way possible. Ideally, I would like to be able to create a world with as few strokes of the pen as possible without losing texture and warmth and personality. I hope with every drawing and sketch, I move a little closer to that goal. But from what I've read, evolution takes a looooong time.
What are you working on now? 
Right now, I'm working on the sequel to YOU ARE (NOT) SMALL. It's also written by Anna, and entitled, THAT'S (NOT) MINE. I'm having a lot of fun with this one, too.
Is there a book from your childhood that still resonates with you today?  
Many still do. The Giving Tree continues to provide new meaning as I move through the different stages of life. What it meant to me as a child is very different from how I read it now, as a parent, and with aging parents of my own. It's truly a lovely book.