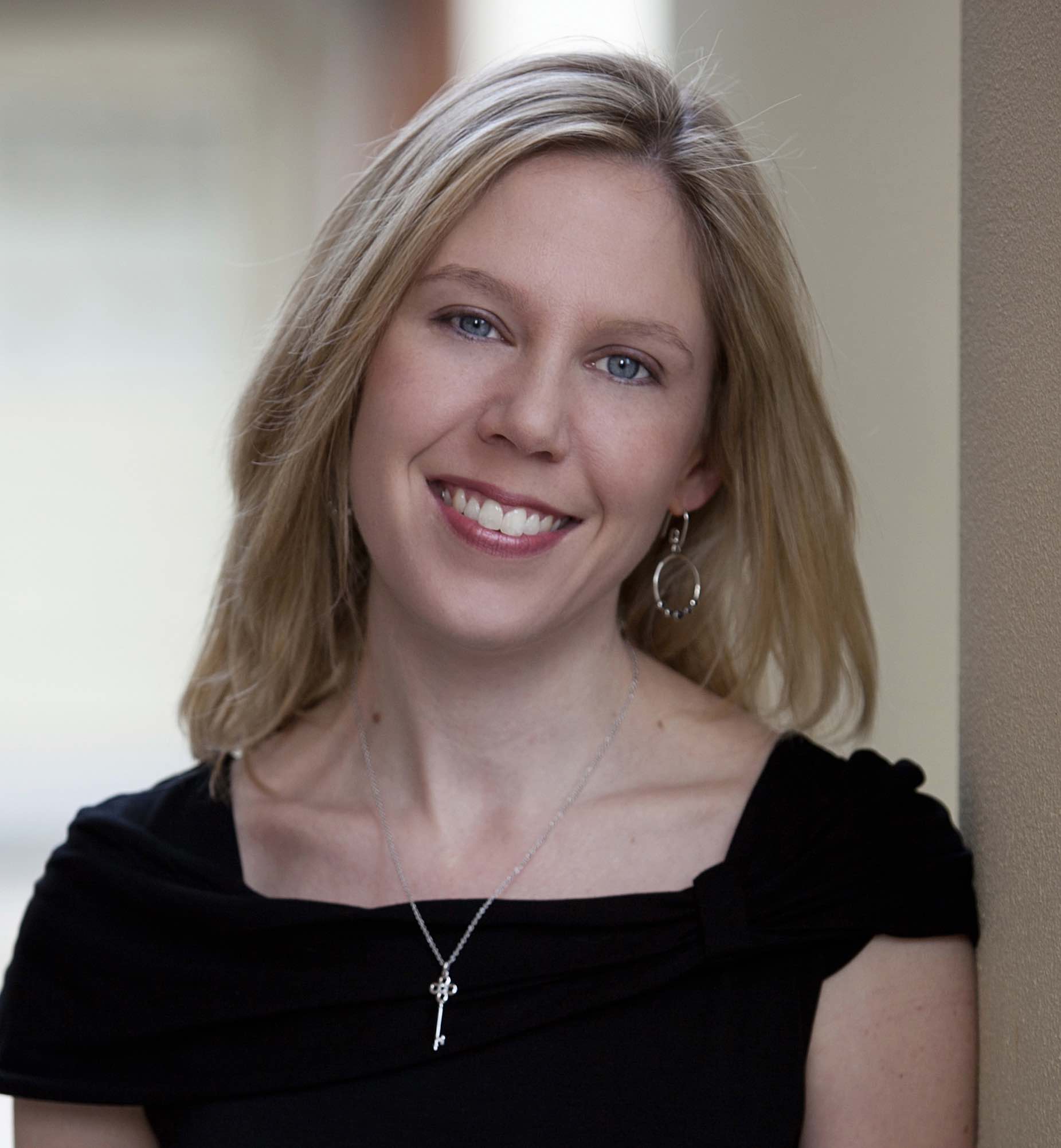 Stacy McAnulty is the author of Mr. Fuzzbuster Knows He's the Favorite. The following is a complete transcript of her interview with Cracking the Cover.

You are the author of both picture, chapter and middle-grade (fall 2018) books. How does the writing process differ between the three genres? Is one harder than the other?
They all require me to sit down and write. They all create moments where I bang my head on the desk and think this will never work. In those ways, they're similar. Differences? I often write picture books by long hand and during the revision, I like to create a dummy book—thirty-two pages stapled together filled with my stick-figure drawings. I use detailed outlines for my chapter books and do several revisions of the outline. My novels are more organic. I like to write two-thousand words per day when working on a first draft, and I don't allow myself to take a day off. It's a period of discovery that needs to be kept alive.
Where did the idea for Mr. Fuzzbuster Knows He's the Favorite come from?
My mom. She would tease my brother and me. We both wanted to be her favorite. She'd say to me, "You're my favorite… (insert long pause) daughter." Needless to say, I'm her only daughter. I simply wanted to be declared The Favorite. Capital T. Capital F.
How did you decide on the different animals?
I originally tried to write this story with kids jockeying for favored status, instead of pets. But it wasn't working. So I changed to animals. The main character had to be a cat. I love a cat's confidence. Dog and fish were the next "obvious" choices. Maybe because I have dogs and a fish. The bird and lizard came last. I like a bird because they can sing, and in some case, talk. The lizard was originally a snake. My husband had a snake named King when he was a boy. But during editing, he was genetically re-engineered into a lizard. The crown fits him well.
Authors often imagine books one way and then illustrators another. How does the finished version of Mr. Fuzzbuster Knows He's the Favorite to the way you saw it in your head while writing it?
For every picture book, the art is always different than I imagine. But it is ALWAYS better than I imagined. I'm not kissing up to illustrators and art directors here. Seeing the art for the first time on a book that I've written is a moment of joy. There are usually tears involved. For this book, I didn't picture Mr. Fuzzbuster all black. My cats have always been multicolored. But a fluffy all-black kitty works. His expressions—and his eyes—pop.
Do you have a favorite pet?
I'll never tell! But I am a dog person. I currently share my life with three of them and have always had dogs in my life. I love them all, but some definitely require more work and energy.
What do you hope young readers get from Mr. Fuzzbuster Knows He's the Favorite?
First, I hope they laugh. A kid's laugh is my favorite sound. And maybe some kids will realize that having a favorite is silly. You can love lots of people and have many friends. You don't need a favorite. Except when it comes to ice cream. Then you should have a favorite. Such as coffee heath-bar crunch. Delicious.
Looking back, how has your writing evolved?
I think I've gotten more concise. I'm a natural "over writer." I like to explain everything and usually multiple times. I had an editor tell me "sometimes the closest exit is behind you." Meaning, cut the clutter to get to your point, don't add to it.
You have a lot of projects in the works. How do you keep them all straight?
Moleskine notebooks. I keep one for each novel and chapter book series. I have Moleskines for ideas, for nonfiction research, and for my picture books. I also use them as a calendar, a diary, and a running to-do list.
What are you working on now?
Today has been split between marketing work for Fuzzbuster, confirming sources and proofreading my first nonfiction picture book, and daydreaming about my second middle grade novel. I cannot wait to start this new project. First drafts are my favorite because my internal editor is pretty lazy. I focus on word count and don't get hung up on details. The real heavy work comes while editing. First drafts are an adventure!