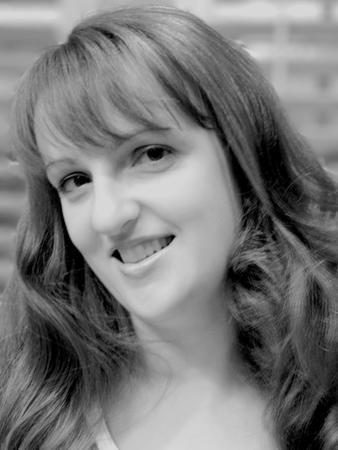 Jessica Day George is the author of numerous books for middle-graders and young adults. The following is a complete transcript of her interview with Cracking the Cover for her latest middle-grade novel, The Rose Legacy.

When orphaned Anthea Cross-Thornley receives a letter from a long-lost uncle, she wonders if she will finally find a true home. But she is shocked to learn that her uncle secretly breeds horses–animals that have been forbidden in her kingdom for centuries. More alarming is Anthea's strange ability to sense the horses' thoughts and feelings, an ancient gift called The Way. Confused and terrified, Anthea is desperate to leave, but when her family and kingdom are put at risk, can she embrace The Way and the exciting future it might bring her?
Where did the idea for The Rose Legacy come from?
I actually started writing a story about a girl and her beloved horse, forced to live with her wicked uncle, when I was about thirteen. I wrote it in my yellow Cabbage Patch Kid journal. It was very dramatic. Fast forward to a few years ago, when I read that WWI was the last time the British used cavalry horses in battle, because it was the introduction of the tank. I put that childhood love of horses together with a story that I originally intended to be about WWI . . . but I am lazy and didn't want to do the research!
Horses are central characters in The Rose Legacy. How did their personalities develop?
I had actually written a full draft of the book when I realized that the horses needed to be more prominent. I already had some things here and there, based on what Anthea thought they were feeling, but it occurred to me that if I had some chapters from the horses' points of view, I could really deep dive into how they would feel. A lot of personality comes through in the names they have given the humans, and coming up with those names was both fun and interesting for me as a writer.
Are you a horse person?
I WISH. I have ridden horses, mostly as a kid, and I always wanted one. I read a lot of books on horse care and riding technique, because I was convinced that one day Santa would come through for me. (Still love you, Santa . . . but WHERE IS MY PONY?)
Was it more fun to write the horses or people?
Definitely the horses. In the second book you actually get the POV of two of the horses, which is enlightening.
The Wall divides two vastly different worlds; were they inspired by any real-world places?
It's totally England and Scotland. "Leana" is Gaelic for meadow, "Coronam" is Latin for crown. The Wall is essentially Hadrian's Wall, built by the Roman invaders to keep the Celts up north in the wild!
There's definitely room for more books in Anthea's world. How many books are planned?
As of right now it is a trilogy. Book two is just off to my editor, and will be out May 2019, book three is sketched out and should be the year after that!
You write in both the middle-grade and YA worlds. Do you know when you start a novel where it will land or is that part of the evolutionary process?
Yes? Both? Sometimes as soon as I start a book I think, Oh, this will be SO FUN for middle grade! Or, definitely more for teens! Silver in the Blood was such a YA book from the first idea of it, Tuesdays at the Castle so clearly wanted to be read by younger readers! The Rose Legacy actually started as being more YA, but as I got going I wanted to make sure that younger, horse loving readers wouldn't be put off, so I toned down some of the peril.
Have your children read any of your books? Do they have any favorites?
I have read Dragon Slippers and Tuesdays at the Castle to them, and we just finished The Rose Legacy. They claim they like them all, but they kind of have to! In all fairness, my oldest just turned thirteen!
Your first novel was published in 2006. How has your writing evolved since then?
I'd like to think it's better. I'd like to think writing books is easier every time. I'd LIKE to think that! But I do think it's easier for me to spot "sticky" spots that need fixing. And I have come to recognize when a book is just not working and needs to be put aside for a while, or when an idea could really be a book and not just a funny idea.
What are you working on now?
So I just finished the first draft of the sequel to The Rose Legacy, and I'm working on a project called Stolen Crowns that has been delayed a couple of times because I needed to really figure out the story and what it needed. I'm hoping that I've done that, and it's finally working!