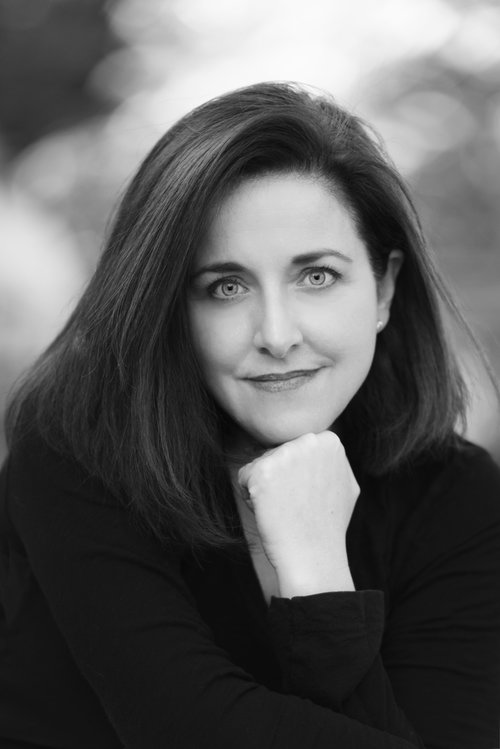 Nicole Valentine is the author of A Time Traveler's Theory of Relativity. The following is her complete interview with Cracking the Cover.
Why do you write? Why specifically for young readers?
As I'm typing this, millions of people are marching in the streets around the world to demand immediate action on climate change at the urging of a 16-year old named Greta Thunberg. The clearest, loudest voice in the Flint, Michigan water crisis is an 11-year old girl named Mari Copeny; Autumn Peltier, an indigenous girl from Manitoulin Island, was thirteen when she spoke to world leaders at the U.N. about protecting the water supply.
It's a tremendous honor to write for this generation. I don't want to write for anyone else.
Along those lines, you are the former chief technology officer at Figment.com and Space.com. Why the move to children's fiction? And how does your background translate into your writing?
I've always wanted to write novels. I graduated with a degree in English from Fordham University in New York City and immediately thought I'd find a career in publishing. Only I had loans and rent to pay and quickly discovered that my tech talent paid more than my writing talent. All the time I was writing code, I took breaks to write down story ideas. This is a natural evolution for me. I went back to school in 2010 to get my Masters in Writing for Children and Young Adults at VCFA. I really wanted to devote myself to the craft.
Do you believe in time travel? And if you could travel through time, that time would you visit?
The answer to that first part is a complicated yes. There are several sound scientific theories that say time travel into the future via wormholes are a possibility. Traveling into the past is a bit more complicated and more scientists say it is an impossibility. As for the second question, I think I would spend a significant time traveling in my own life span. I would like to see the people who have left this earth one more time. I'm not as concerned with ancient history, I guess I'm more concerned with my own.
While your book is about time travel, at its heart it's about bonds — both familial and through friends. How did those themes develop?
This book idea came to me shortly after my father passed away. I was twelve-years old when he died of a sudden heart attack. I began reading time travel stories in the hopes that I could figure out how to do it. I wanted to warn him that he had a heart problem. I didn't figure out how to time travel, but I did learn about hope. Those books saved me. I wanted to write a story about the importance of family and love, and most of all forgiveness.
You have said, "I love stories that point out exactly where the physical, natural world and the magical realm overlap." How do you balance all those elements?
I wish I had an answer for you! I think that is just where my brain is happy to reside. I like to study the science and where it falls short, I look for the magic that has intervened. I think science and magic have a lot more in common than people believe.
A Time Traveler's Theory of Relativity is your first published novel. Is it the first one you've written?
It is the first novel I wrote. I've published a short story before this. I have several more waiting in the wings now, but this was my first.
You are the founder of steaMG.org. How did SteaMG.org come about? Why is it important?
When I was searching for books about time travel as a kid, I didn't discover the secret to turning back the clock, but I did discover awe. Those books filled me with wonder and gave me hope. I want to make sure more books in the tradition of A Wrinkle in Time continue to be written and placed in the hands of young readers.
I've been reading about awe a lot in the last several months. I realized that was what moved me as a young girl and I found it only in the pages of books. Psychologists are just now beginning to study the emotion of awe and its benefits on the human brain and body. Subjects in psychological studies report a feeling of having more time available, increased generosity, and decreased aggression. Awe generates empathy. Scientists have found that awe also combats stress in an empirical way. We need more books that bring hope through inspiring awe. SteaMG is about highlighting those books. It's also about honoring fiction that is inspired by science and STEM. I personally think our world could benefit from more adults who have a reverence for scientific thought. Reaching middle grade readers is one way to start.
SteaMG has been wonderful in not only finding like-minded librarians and teachers, but helping us as authors connect and organize our efforts. I could not be happier with how it's turned out.
What are you working on now?
I'm working on a book about four children waiting for a UFO. That's all I can tell you right now. 😉
Is there a book from your own childhood that still resonates with you today?
Yes, A Wrinkle in Time was a major part of my childhood. It allowed me to see myself as a heroine in a story filled with science and physics, back when girls were not often the hero. I grew up being told girls couldn't be astronauts and then I watched Sally Ride become the first, and then I went to work for her! All this seemed within the realm of possibility because of Madeleine L'Engle.