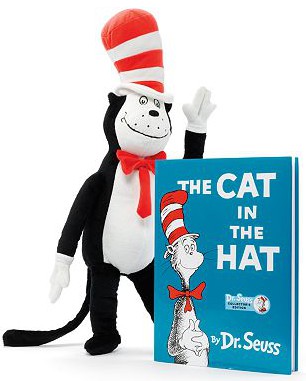 Some big events are coming up in the next few days. March 1 is the National Education Association's Read Across America Day.  The day that celebrates reading has long been associated with the legendary author Dr. Seuss, which makes sense because March 2 is Dr. Seuss' birthday.
Kohl's department stores is tying their latest Kohl's Cares offering in with these, and other key reading dates, by offering some of Dr. Seuss' classics at an affordable price. The foundation donates 100 percent of the net profit to children's health and education initiatives nationwide.
The featured hardcover books are "The Cat in The Hat," "Horton Hears a Who!" "Sleep Book" "ABC's" and "Happy Birthday to You." Coordinating plush and packs of Dr. Seuss note cards are also available. They're all priced at $5.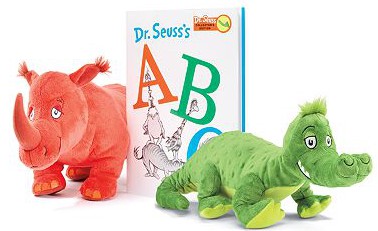 It's unusual to get any book for $5, let alone a hardback. It's nice to see that Kohl's hasn't skimped on quality. These are solid, well-bound Random House picture books that are made to last. The plush, too, is soft and cuddly, not the stiff, cheap stuff you may initially expect.
If you're looking for things to do with your own children to celebrate Dr. Seuss, Random House put together a Read Across America resources page featuring a teacher's guide, activities, games and lots of other cools stuff.
*I received samples of Kohl's Cares collection in exchange for my honest review.
© 2013 – 2017, Cracking the Cover. All rights reserved.