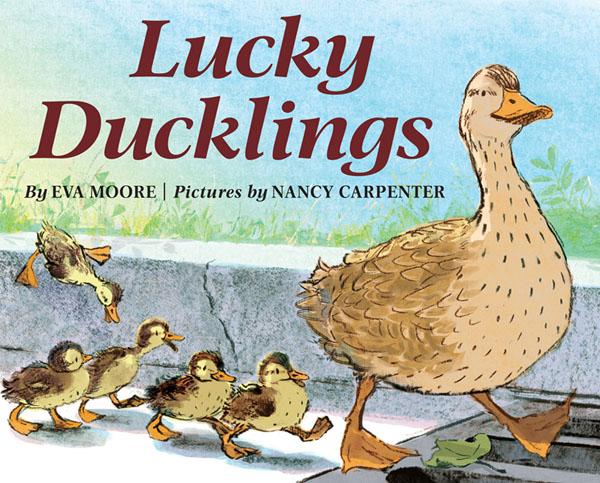 "LUCKY DUCKLINGS," by Eva Moore and Nancy Carpenter, Scholastic, Feb. 1, 2013, Hardcover, $16.99 (ages 5-7)
The Duck family lives in a pretty pond at the end of a long, long island. One day, Mama Duck takes her little ones out for a walk — out of the park and into town. Along the way Mama's ducklings fall down a storm drain and end up trapped, but with the help of brave firefighters, the ducklings and their Mama are reunited and return home.
Based on a true story, "Lucky Ducklings" has a timeless quality to it. It's reminiscent of Robert McCloskey's "Make Way for Ducklings." The story is simple and accessible and the illustrations are beautifully rendered. Children will love the adorable ducklings and their heroic rescuers.