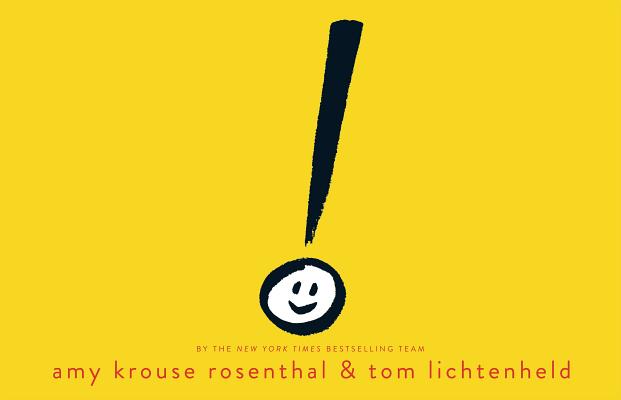 "EXCLAMATION MARK," by Amy Krouse Rosenthal and Tom Lichtenheld, Scholastic, March 1, 2013, Hardcover, $17.99 (ages 5 and up)
Exclamation marks always get a bad rap, but they're really just trying to fit in.
He stood out from the very beginning. He stood out everywhere except, perhaps, when he was asleep. He wanted them to be more like them, but he just wasn't like everyone. He even thought about running away until the day he meets a question mark, and everything changes from there.
"Exclamation Mark" is a delightful look at punctuation. The writing is humorous and the illustrations are a perfect match: simple and smile worthy. In addition to clarifying punctuation rules, the book also explores what happens when you try to fit it and when you stand out.