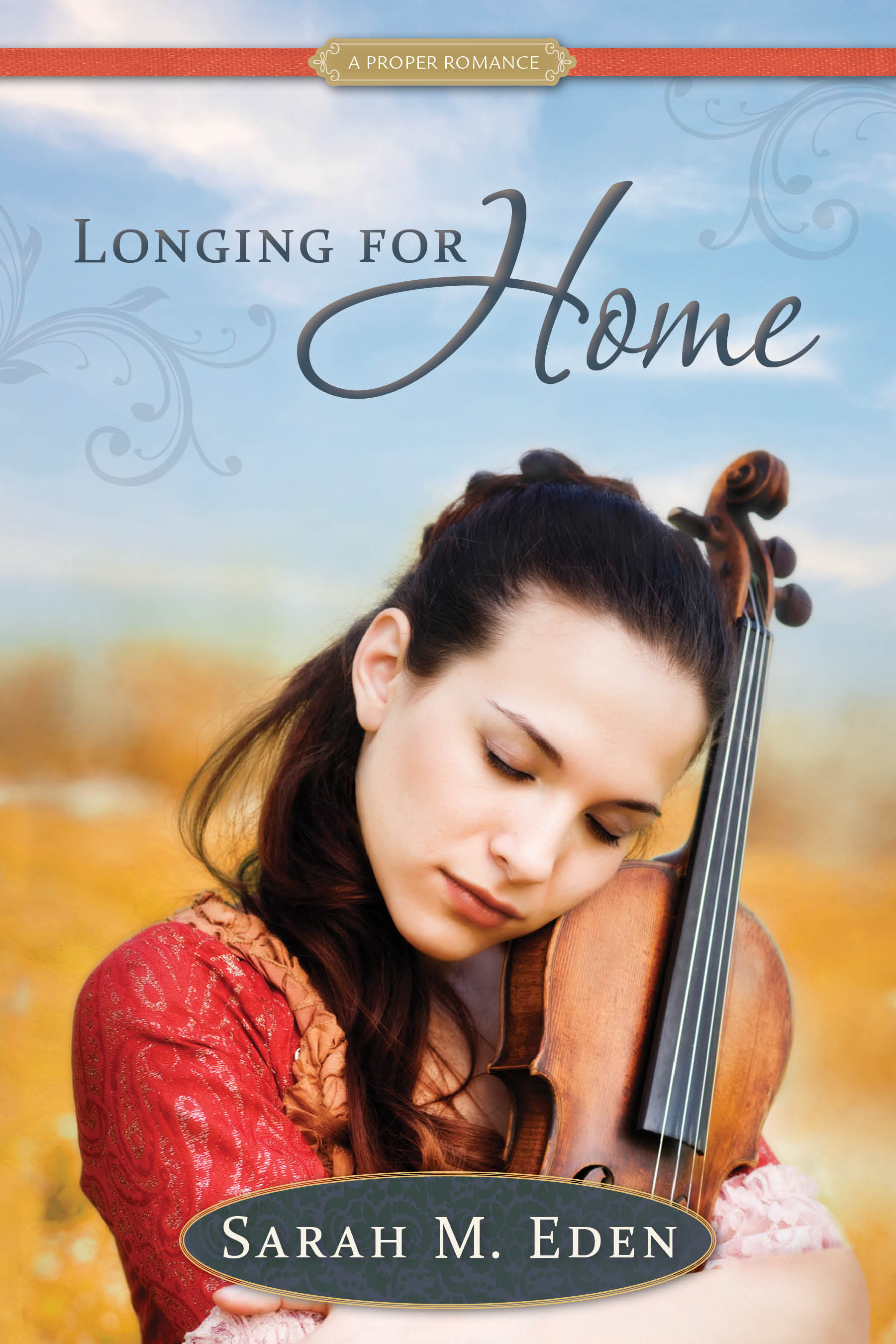 "LONGING FOR HOME: A Proper Romance," by Sarah M. Eden, Shadow Mountain, Aug. 5, 2013, Softcover, $15.99 (young adult)
Cracking the Cover is a blog dedicated to books for young readers. However, on occasion, I review books that I consider "cross-overs," books not written for a teen market but that I would have read as a teen. Sarah Eden's "Longing for Home" is one such book.
The book takes place in the 19th century and focuses on a strong woman with a tough past. Katie Macauley survived Ireland's Great Famine, but her sister did not, and years later, Katie is still blaming herself for her family's loss. Through the years, Katie has made her way from job to job and moved to America. Now, her hopes of earning money enough to return home again and plead for her family s forgiveness hinge on a position in Hope Springs, Wyoming Territory.
Katie's life has been full of struggles and hardships, and it appears that streak is going to continue in her new home. Hope Springs is a town sharply divided — Americans on one side and Irish immigrants on the other — and Katie's added presence upsets a precarious balance. Katie just wants to keep her head down and go about her job, but it appears her dreams of returning to Ireland are about to go up in Wyoming dust.
"Longing for Home" reminds me a lot of the books by Janet Oke — minus the religious aspects — I gobbled up as a 17-year-old. The 1800s Western frontier has a romantic note to it, even when coupled with hardships. It has all the elements one would expect — romance, a little adventure, self-discovery. It reads quickly (one two-hour sitting for me) and feels comfortable.
Sarah Eden's characters are well-developed and likeable. And she sets the tone well with strong scenic elements that give readers a sense of time and place.
"Longing for Home" isn't perfect, though. The ending feels a bit rushed and a little too convenient. I found myself thinking, "Is that it?" and wondering if a follow-up novel was in the works. I hope so. Otherwise, there are just too many holes left unfilled.
Despite my issues with "Longing for Home," I did enjoy the ride. And I certainly would pick up a sequel should one come.