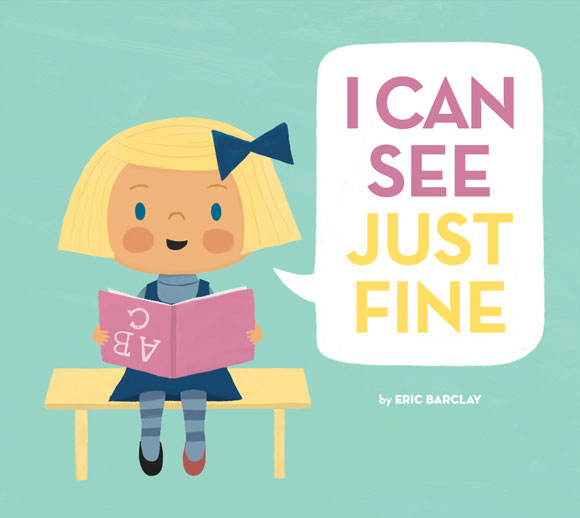 "I CAN SEE JUST FINE," by Eric Barclay, Abrams Appleseed, Aug. 6, 2013, hardcover, $14.95 (ages 4-6)
As someone who started wearing glasses in the first grade, I can understand the struggles of poor eyesight and the reluctance to become another "four-eyes." "I Can See Just Fine" tackles the nerves associated with getting a first pair of glasses and take the fear out of going to the optometrist.
And while this book is educational, it's a lot of fun, too. Eric Barclay has infused a bit of humor throughout as Paige, the reluctant star of this book, declares she doesn't need spectacles. Eric's illustrations are bright and slightly stylized, giving the overall look unique but recognizable feel.
Paige is just like every other kid. She goes to school. She practices her violin. She plays outside. The only problem is, she cannot quite see the chalkboard, her sheet music, or anything else! Despite Paige's repeated refrain of "I can see just fine," the illustrations portray a different story. Paige's parents decide it's time for her to visit the eye doctor, despite her protests. But Paige's stubbornness quickly dissolves as she braves an eye checkup, enjoys a playful frame selection, and, most importantly, ends up with perfect eyesight!*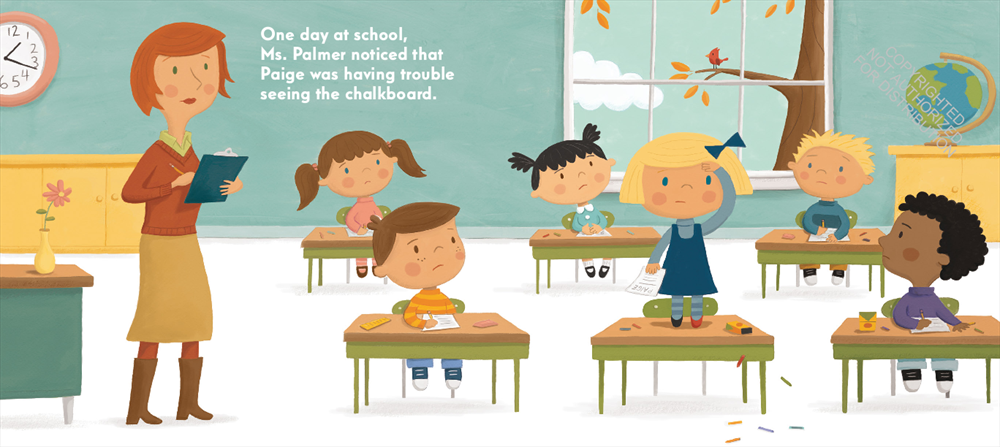 *Synopsis provided by Abrams Appleseed
Editor's note: The above post differs from Cracking the Cover's regular review format. Learn more.
© 2014 – 2017, Cracking the Cover. All rights reserved.