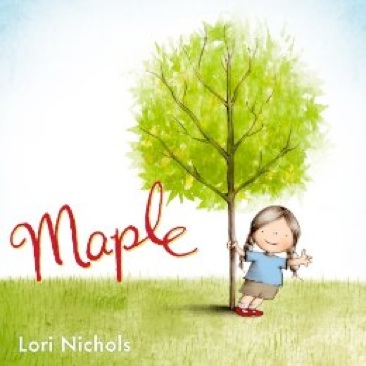 "MAPLE," by Lori Nichols, Nancy Paulsen Books, Feb. 20, 2014, Hardcover, $16.99 (ages 3-5)
When Maple is tiny, her parents plant a maple tree in her honor. She and her tree grow up together, and even though a tree doesn't always make an ideal playmate, it doesn't mind when Maple is in the mood to be loud — which is often. Then Maple becomes a big sister, and finds that babies have their loud days, too. Fortunately, Maple and her beloved tree know just what the baby needs.*
"Maple" is one of those sweet picture books you know you'll love from the moment you pick it up. Lori Nichols sets the perfect tone with simple text and lovely illustrations that truly capture the title character's personality. I love Maple's relationship with her tree. It's refreshing to see a young child loving nature at that level — I hope my own daughter will feel the same way as she discovers the world around her.
*Synopsis provided by Nancy Paulsen Books

Editor's note: The above post differs from Cracking the Cover's regular review format. Learn more.
© 2014 – 2017, Cracking the Cover. All rights reserved.