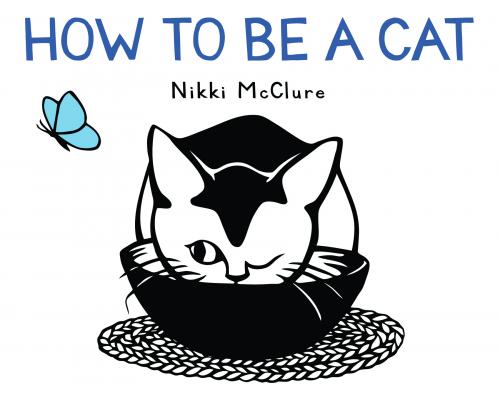 Two recent releases by illustrator Nikki McClure are sure to resonate with your little ones.
In the first, "May the Stars Drip Down," McClure's illustrations accompany musician Jeremy Chatelain's lyrics. McClure is known for her cut-paper work, and this book is no exception. Her work is both simple and intricate, making you question how she accomplishes the final product. Chatelain's narrative is calming and lyrical. Together, the two have crafted what has become a favorite bedtime book.
McClure's "How to Be a Cat" is simpler both conceptually and graphically. Bold illustrations depict the day and the life of a cat — stretching, pouncing, hunting, dreaming.
While both of these books are intended for children ages 3-7 and 2-5 respectively, they've already joined the rotation for my 5-month-old. The images here are simple enough to catch her attention and interesting enough to hold it. And she enjoys the rhythm of the lyrics in "May the Stars Drip Down" as we nod off to sleep.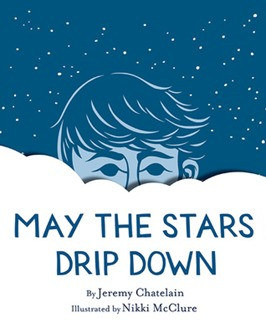 "MAY THE STARS DRIP DOWN," by Jeremy Chatelain and Nikki McClure, Abrams Books for Young Readers, March 11, 2014, Hardcover, $17.95 (ages 3-7)
May the stars drip down light on you,
And you close your eyes to see the moon,
And sleep will pull you through.
May the starlight find you.
Thus begins the lullaby "May the Stars Drip Down" by indie rock band Cub Country, now adapted into a bedtime book with illustrations by the acclaimed cut-paper artist Nikki McClure. McClure's images, inspired by nature and the intense bond between parent and child, complement musician Jeremy Chatelain's soothing lyrics. An audio download of the song is also included.*
"HOW TO BE A CAT," by Nikki McClure, Abrams Appleseed, March 12, 2013, Hardcover, $16.95 (ages 2-5)
A kitten practices the basics of feline behavior over the course of a day. A single word of text per spread teaches readers "how to be a cat"—how to stretch, clean, pounce, feast—while the striking paper cuts illustrate the kitten's attempts to imitate an adult cat's mastery of each skill. At times the kitten triumphantly succeeds, and at other times the kitten struggles, in vignettes that range from whimsical to profound.

A celebration of all things feline, How to Be a Cat also tells a universal story of mastering life skills, and of the sometimes tender, sometimes stern relationship between parent and child, teacher and pupil.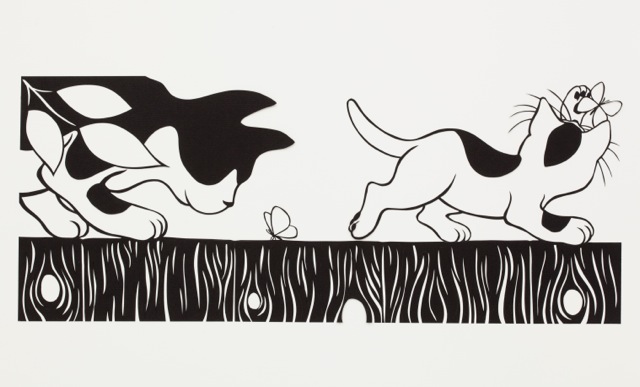 *Synopsis provided by Abrams Books for Young Readers and Abrams Appleseed
Editor's note: The above post differs from Cracking the Cover's regular review format. Learn more.
© 2014 – 2017, Cracking the Cover. All rights reserved.