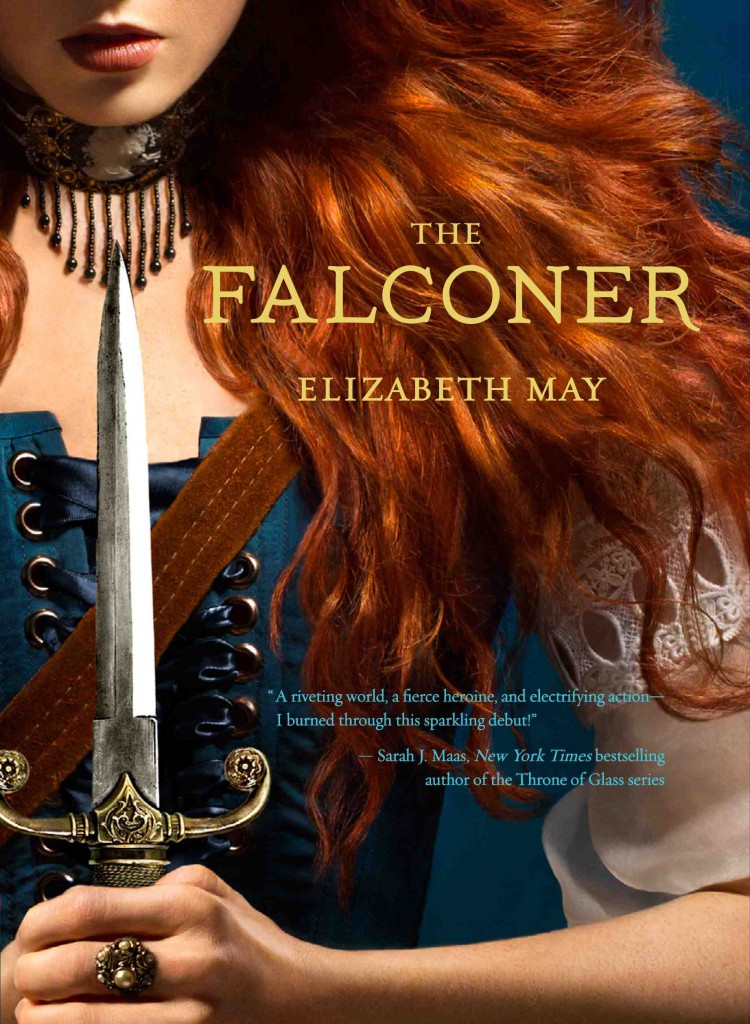 "THE FALCONER: BOOK 1," by Elizabeth May," Chronicle Books, May 6, 2014, Hardcover, $17.99 (ages 14 and up)
Occasionally you come across a book that you don't think you'll like, but get drawn in anyway. That's what happened to me with "The Falconer," the first book in a planned trilogy by Elizabeth May.
Edinburgh, 1844. Beautiful Aileana Kameron only looks the part of an aristocratic young lady. In fact, she's spent the year since her mother died developing her ability to sense the presence of Sithichean, a faery race bent on slaughtering humans. She has a secret mission: to destroy the faery who murdered her mother. But when she learns she's a Falconer, the last in a line of female warriors and the sole hope of preventing a powerful faery population from massacring all of humanity, her quest for revenge gets a whole lot more complicated.*
Let's face it, with as many books out about fairies (or faeries), magic and secret lives, it's hard to set yourself apart. So when I came across "The Falconer," I thought, "Beautiful cover, probably a rehash of someone else's work." I was wrong. In fact, I was pleasantly surprised.
"The Falconer" works because Elizabeth May has created characters that you want to know more about. If Aileana weren't an excellent mix of strength and fragility, I wouldn't want to read more about her. The same applies to her supporting cast. An air of mystery surrounds them, urging you read on.
"The Falconer" isn't without flaws. Like other books in these sorts of trilogies, there's no satisfaction at the end. The book comes to an abrupt "cliffhanger" ending. I get that authors want to entice you to read the following book, but sometimes this treatment is just plain infuriating. I finished this book wishing for a smoother transition and a more substantial ending.
*Synopsis provided by Chronicle Books
Editor's note: The above post differs from Cracking the Cover's regular review format. Learn more.
© 2014, Cracking the Cover. All rights reserved.