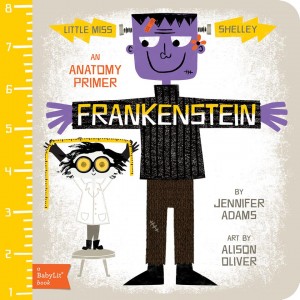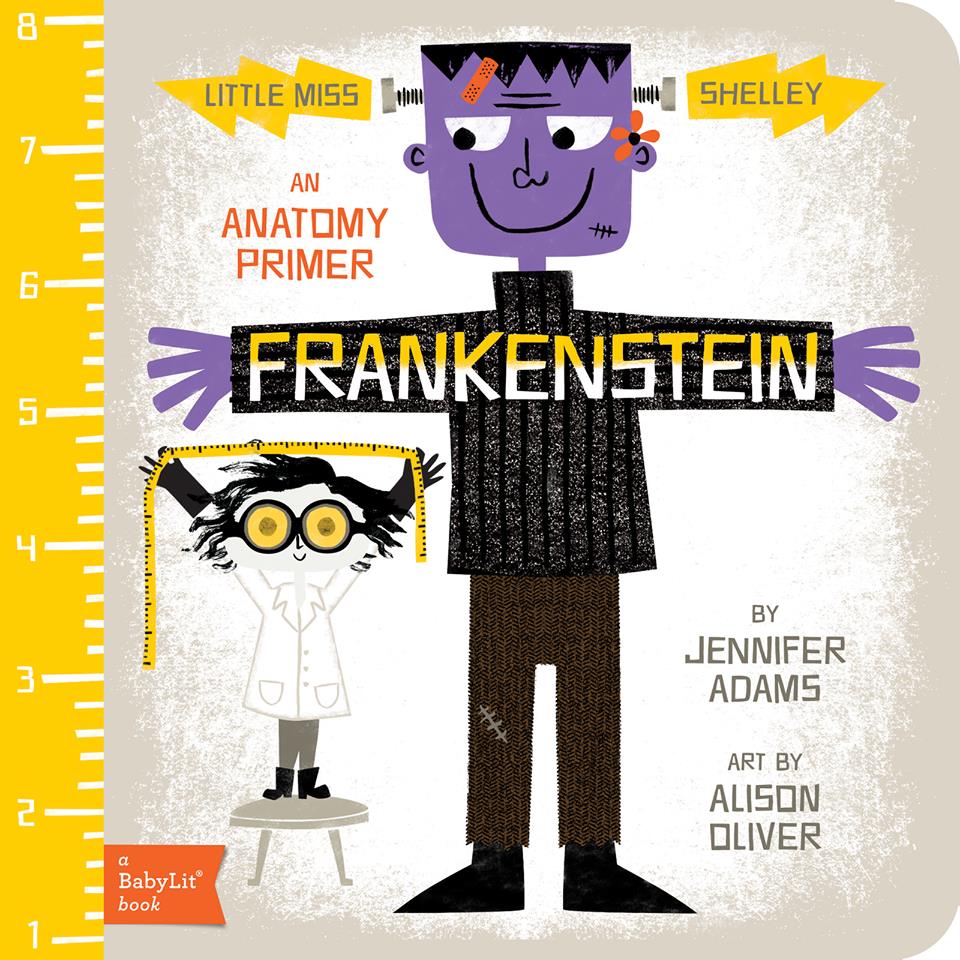 When you think babies, you think classic literature, right? No? That doesn't even come to mind? It should.
Welcome to the world of BabyLit. Created by Suzanne Gibbs Taylor, authored by Jennifer Adams and illustrated by Alison Oliver, this series of board books introduces little ones to classic literature on a level they can understand.
The series features books, playsets, totes, buttons, characters, prints, and now, just in time for Halloween, a new app.
"Frankenstein Build and Play" is a companion to "Frankenstein: A BabyLit Anatomy Primer." Both the book and app both focus on different parts of the body, with the book being simpler and geared slightly younger. The app is intended for children 3 and up and serves as an enhancement to the board book rather than a replacement.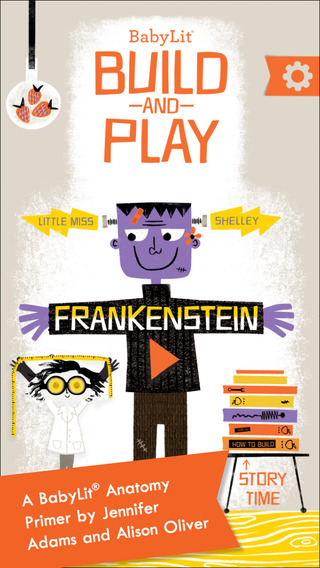 The app features animations, sounds, and a build and play section that allows users to customize their own monster. It also includes a kid-friendly version of the original "Frankenstein" and a grownups section where adults can check out the Story Summary to remember the darker story behind Frankenstein's creation.
I appreciate Gibbs Smith's attention to detail. The flow from book to app is seamless and both are equally accessible. The app is fun and runs 99 cents in the app store. I can see kids playing with it for chunks of time and perhaps returning to the book with renewed interest because of it. There aren't a lot of bells and whistles — don't expect games and complex animation — but that's a good thing. The simplicity of the app itself helps little ones focus rather than jump from one thing to the next.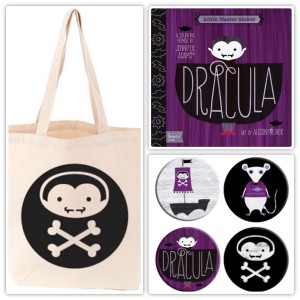 In addition to receiving "Frankenstein Build and Play" and "Frankenstein: A BabyLit Anatomy Primer," Gibbs Smith also sent me "Dracula: A BabyLit Counting Primer" and Dracula tote and Dracula buttons. The overall cohesiveness from book to tote to buttons is impressive. All are good quality and have a fun feel overall.
We already have two BabyLit books in our library — "Pride and Prejudice: A BabyLit Counting Primer" and "Sense and Sensibility: A BabyLit Opposites Primer" — and I'm glad to have added to our collection. The illustrations are beautiful and the text simple. Perfect for little ones who have yet to grasp reading skills and are just learning about the world around them.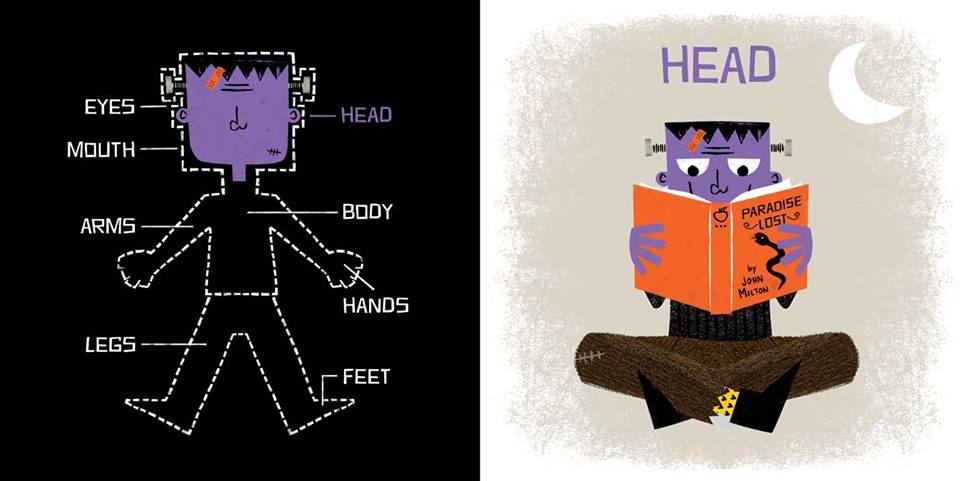 © 2014 – 2017, Cracking the Cover. All rights reserved.