Each year, Cracking the Cover creates a list of books that readers most likely will enjoy as gifts. The following are my picks for 2014 picture books for younger readers. I've included the publisher's description (in italics) and my thoughts as well as pertinent shopping information for each one. Enjoy!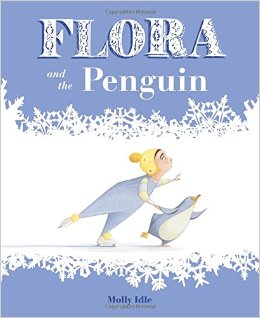 "Flora and the Penguin," by Molly Idle, Chronicle Books, Sept. 30, 2014, Hardcover, $16.99 (ages 3-5)
Flora takes to the ice and forms an unexpected friendship with a penguin. Twirling, leaping, spinning, and gliding, on skates and flippers, the duo mirror each other's graceful dance above and below the ice. But when Flora gives the penguin the cold shoulder, the pair must figure out a way to work together for uplifting results.
"Flora and the Penguin" is beautiful. The illustrations are pretty enough to hang on your child's bedroom wall. No words are used nor are they needed in this sweet picture book. And the humor is spot on.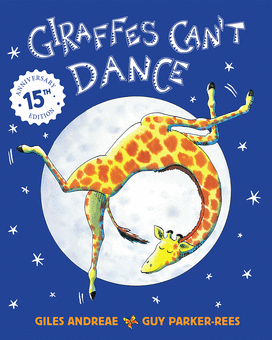 "Giraffes Can't Dance," by Giles Andreae and Guy Parker-Rees, Orchard Books (Scholastic), Hardcover, $16.99 (ages 3 and up)
This is the tale of Gerald the giraffe, who wants nothing more than to dance. With crooked knees and thin legs, it's harder for a giraffe than you would think. Gerald is finally able to dance to his own tune when he gets some encouraging words from an unlikely friend.
"Giraffes Can't Dance" is celebrating its 15th anniversary. It feels as fresh and exciting as if it were new to the market. Bright, expressive illustrations and fun rhyming text invite little readers/listeners to lean in for a closer look. It's already a favorite for us, and my daughter just hit the 9-month mark.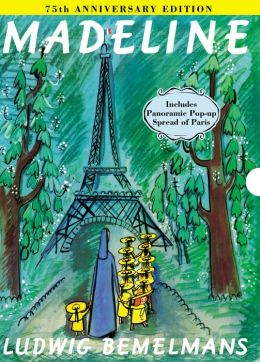 "Madeline 75th Anniversary Edition," by Ludwig Bemelmans, Viking, May 15, 2014, Hardcover, $25 (ages 3-5)
Seventy-five years ago, a spirited little red-headed girl stepped out of the pages of a book and into the hearts of readers. Madeline may have been the smallest of the twelve little girls who always walked in two straight lines, but she was the bravest—to the tiger in the zoo, Madeline just said "poo poo".
How can you possibly improve on a 75-year-old classic? Add a slipcase and a full-color panoramic popup of Paris. Truth be told, if you can't afford the 75th anniversary version, that's OK. Just get one of the less-expensive versions (paperback is $7.99).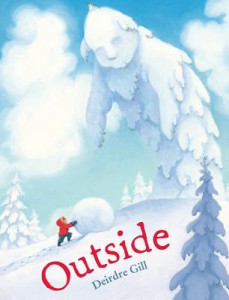 "Outside," by Deirdre Gill, Houghton Mifflin Harcourt, Oct. 21, 2014, Hardcover, $16.99 (ages 3-8)
In this gentle picture book fantasy, a child's world transforms through his hard work, imagination, and persistence when he opens the door and steps outside, into to the brave new world of his imagination.
"Outside" is the celebration of a child's imagination. The text is simple, but it sets the tone for some big, beautiful illustrations. This is another picture book from which I'd love to take at least one of the illustrations and hang it on the wall.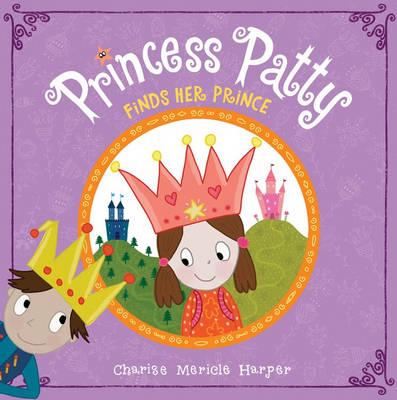 "Princess Patty Meets Her Match," by Charise Mericle Harper, Disney Hyperion, Dec. 9, 2014, Hardcover, $16.99 (ages 3-5)
One day your prince will come . . . or so Princess Patty was told. But he's taking too long, and she's tired of waiting; so with Miss Loverpuff (her pet starfish) in tow, Patty sets off to find her own happily-ever-after. Along the way, she meets a prince who places leftover peas under the bed, and another who can't tell the difference between catching dragons and dragonflies! Will she ever meet the right Prince Charming?
The days of waiting for someone to come and rescue you are gone. It's nice to see "fairy tale" stories reflecting that as well. Princess Patty is smart and independent. It's a nice option for those looking for another alternative to "Frozen."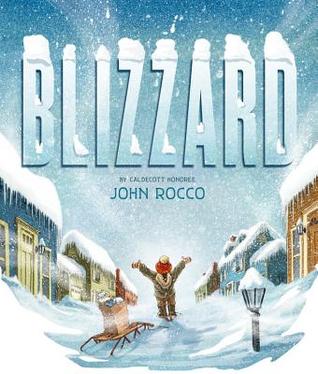 "Blizzard," by John Rocco, Disney Hyperion, Oct. 30, 2014, Hardcover, $17.99 (ages 3-5)
"Blizzard" is based on John Rocco's childhood experience during the now infamous Blizzard of 1978, which brought 53 inches of snow to his town in Rhode Island. Told with a brief text and dynamic illustrations, the book opens with a boy's excitement upon seeing the first snowflake fall outside his classroom window. It ends with the neighborhood's immense relief upon seeing the first snowplow break through on their street. In between the boy watches his familiar landscape transform into something alien, and readers watch him transform into a hero who puts the needs of others first.
This is a must-have for anyone who recently experienced a huge snowfall or is expecting one this winter. Kids will relate to the situation and find humor in what can be a difficult experience.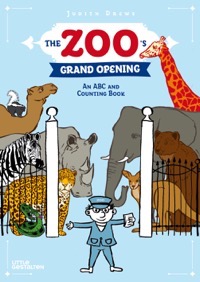 "The Zoo's Grand Opening: An ABC and Counting Book," by Judith Drews, Little Gestalten, May 8, 2014, Hardcover, $16.95 (ages 3 and up)
This animal book tells the story of a zoo preparing for its opening day. The head zookeeper, who guides young readers through its pages, is waiting anxiously for the animals to get there. Will they all be in their cages by the time the first visitors arrive?
"The Zoo's Grand Opening" exposes little readers to the alphabet one rhyme and animal at a time. What's nice is you can go through quickly with just the letter and animal, or slow down the pace for more attentive readers, adding in each rhyme. Bright colors and engaging illustrations make this one a keeper.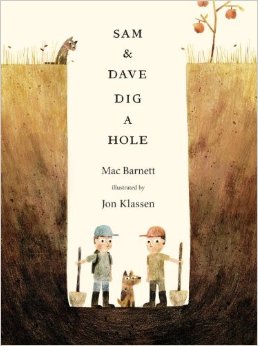 "Sam and Dave Dig a Hole," by Mac Barnett and Jon Klassen, Candlewick Press, Oct. 14, 2014, Hardcover, $16.99 (ages 4-8)
Sam and Dave are on a mission. A mission to find something spectacular. So they dig a hole. And they keep digging. And they find . . . nothing. Yet the day turns out to be pretty spectacular after all.
If you like Jon Klassen's earlier work ("This Is Not My Hat"), you'll appreciate "Sam and Dave Dig a Hole." It has the same feel to it. Mac Barnett's writing is snappy and Klassen's illustrations fill in the holes.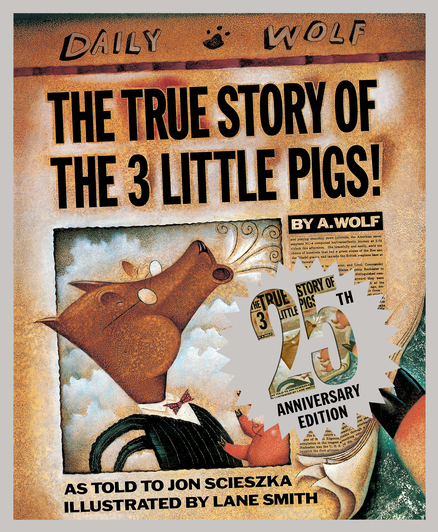 "The True Story of the Three Little Pigs 25th Anniversary Edition," by Jon Scieszka and Lane Smith, Viking, Oct. 2, 2014, Hardcover, $17.99 (ages 5 and up)
Twenty-five years in the Big House and A. Wolf is still sticking to his story: he was framed! As for that huffing and puffing stuff? A big lie. A. Wolf was just trying to borrow a cup of sugar to make his poor old granny a birthday cake. Who should you believe, the pigs or the wolf? You read. You decide.
It's hard to believe that "The True Story of the Three Little Pigs" is celebrating its 25th anniversary. What makes this special is the tongue-in-cheek writing and captivating illustrations.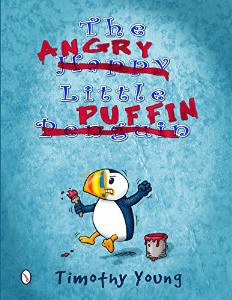 "The Angry Little Puffin," by Timothy Young, Schiffer, Sept. 28, 2014, Hardcover, $16.99 (ages 5 and up)
This is the story of a puffin who is upset that he's constantly mistaken for a penguin. He finally reaches his breaking point and goes on a rant about the many differences between the two. A little girl stops him in mid-speech because she does know the differences, and he listens as she explains to her father why puffins are her favorite.
Sometimes you just need to see things from a different point of view. But it's not always easy to explain that concept to a child. "The Angry Little Puffin" explores emotion on a basic level while also educating readers on the differences between penguins and puffins.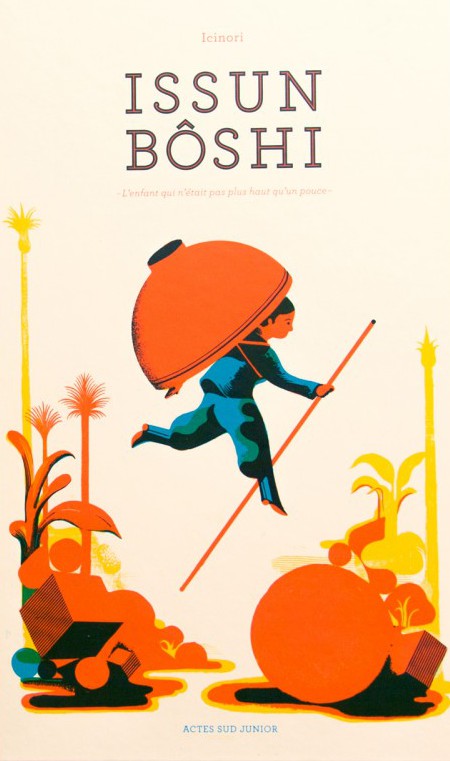 "Issun Boshi: The One-Inch Boy," by Icinori, Little Gestalten, May 8, 2014, Hardcover, $19.95 (ages 5 and up)
This classic Japanese fairy tale tells the story of Issun Boshi, the tiny son of an old, long childless couple. Tiny and brave–these are the two most striking characteristics of Issun Boshi. His mother had longed to have a child for so many years that she finally added "even if it is a very small one" to her wish. When the elderly couple did in fact bear a son, he turned out to be only one inch high. He was thus called Issun Boshi, Japanese for one-inch boy. Although his parents raised him very lovingly, Issun Boshi realized one day that he would not grow any taller. He then left his home to set off on a journey to find his place in the world. Because he saw himself as a swordfighter, a samurai, he made sure to take along the right equipment: a needle was his sword, a soup bowl was his boat, and a chopstick was its rudder. As in any proper fairy tale, Issun Boshi is tested in several adventures. He handles himself so bravely that, in the end, he is rewarded with just the right princess.
I love books that expose children to other cultures and traditions. This is one such book. Readers are ushered into a dynamic new world set in hues of orange, yellow and blue. In many ways, "Issun Boshi" feels like art.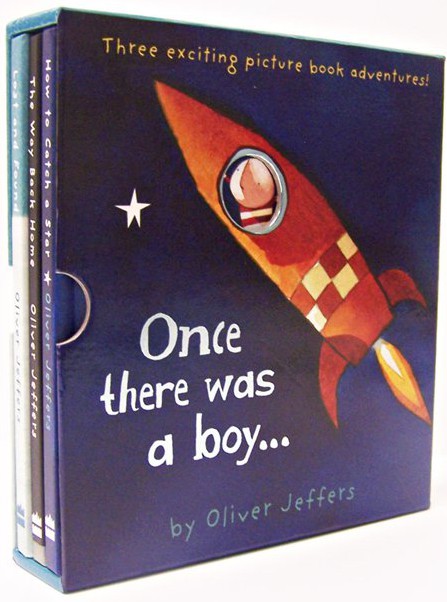 "Once There Was a Boy… Boxed Set," by Oliver Jeffers, Philomel, Oct. 30, 2014, Hardcover, $20 (ages 5-8)
Ten years ago, Oliver Jeffers' first picture book, "How to Catch a Star," featured an unnamed boy in a red-and-white striped shirt who captured the hearts of kids the world over. That same boy went on to be featured in three additional books, including "Lost and Found" and "The Way Back Home," both of which became kid favorites as well. Now these three delightfully quirky picture books are available together for the first time, as mini, unjacketed hardcover editions, enclosed within a gorgeously designed die-cut slipcase.
These are the prefect little books for a young reader to curl up with. They inspire imagination and encourage reading.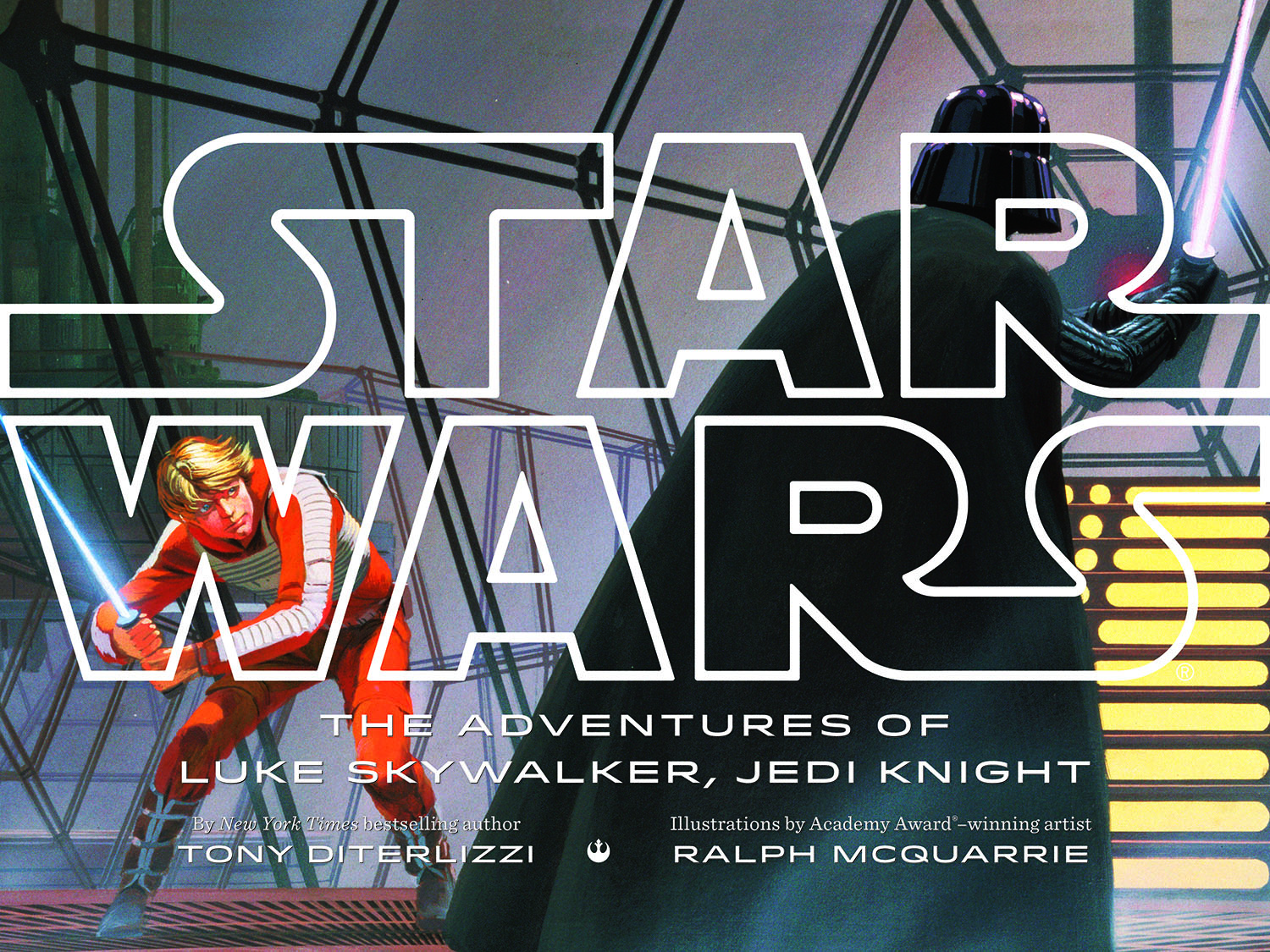 "Star Wars The Adventures of Luke Skywalker, Jedi Knight," by Tony DiTerlizzi and Ralph McQuarrie, Disney Lucasfilms Press, Oct. 7, 2014, Hardcover, $19.99 (ages 6 and up)
The classic tale of good versus evil set in a galaxy far, far away, quickly became a cultural phenomenon during its time, inspiring a generation of story lovers and storytellers. Now, the original trilogy of Star Wars shines anew with the vibrant concept art of Ralph McQuarrie, the legendary conceptual designer behind the original trilogy.
If there's a Star Wars fan in your house, then they most likely will love this picture book. Though intended for children, I could totally see my 30-something brother adding this to his collection. The picture book focuses on Luke, so other beloved characters are somewhat in the background.