Each year, Cracking the Cover creates a list of books that readers most likely will enjoy as gifts. The following are my picks for 2014 picture books for more advanced readers. I've included the publisher's description (in italics) and my thoughts as well as pertinent shopping information for each one. Enjoy!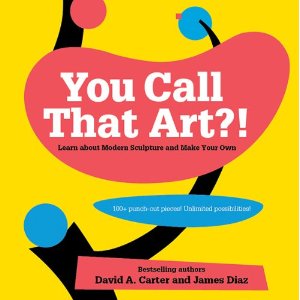 "You Call That Art?!: Learn about Modern Sculpture and Make Your Own," by David A. Carter and James Diaz, Abrams, Oct. 7, 2014, Hardcover, $24.95 (ages 8 and up)
"You Call That Art?!" first provides an overview of sculpture from prehistory until the late 19th century, then gives readers a look at ten 20th-century artists who helped define modern sculpture. Included in the book are Auguste Rodin, Constantin Brancusi, Pablo Picasso, Naum Gabo, Alexander Calder, Isamu Noguchi, Jean Arp, Marcel Duchamp, Louise Nevelson, and Lygia Clark. Carter and Diaz then invite readers to create their very own modern masterpieces. The book includes die-cut pieces that can be assembled (and reassembled) in any way the reader chooses. Ideas are provided for how to arrange the pieces, but the reader can also create his or her own original works of art.
"You Call That Art?!" is a great introduction to sculpture. It doesn't go into too much depth to bore young readers, rather offering enough information to pique interest instead. The addition of die-cut pieces for readers to create their own masterpieces is a great idea. And the pieces are sturdy and will hold up to multiple uses.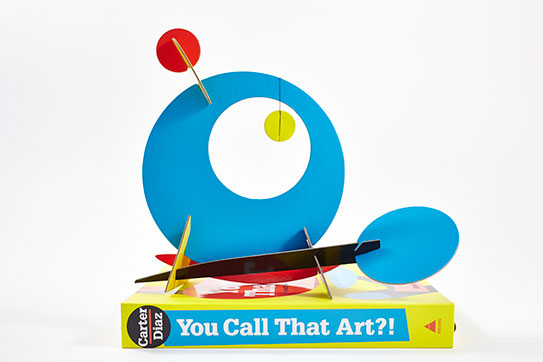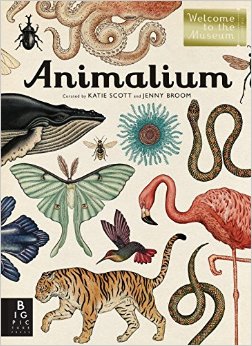 "Animalium (Welcome to the Museum)," by Jenny Broom and Katie Scott, Big Picture Press, Sept. 9, 2014, Hardcover, $35 (ages 8-12)
Welcome to the Museum is a series of books set on the "walls" of the printed page, showcasing the world's finest collections of objects — from natural history to art. Open 365 days a year and unrestricted by the constraints of physical space, each title in this series is organized into galleries that display more than 200 full-color specimens accompanied by lively, informative text. Offering hours of learning, this first title within the series — "Animalium" — presents the animal kingdom in glorious detail with illustrations from Katie Scott, an unparalleled new talent.
If you're looking to impress, "Animalium" is a good choice. With beautiful spreads and interesting information, it definitely has the wow factor. "Animalium" is billed as a picture book for children, but I could easily see this as a gift for any animal lover of any age.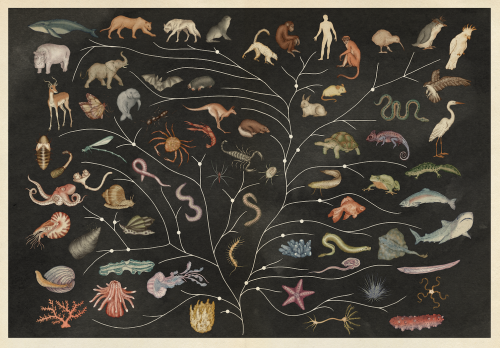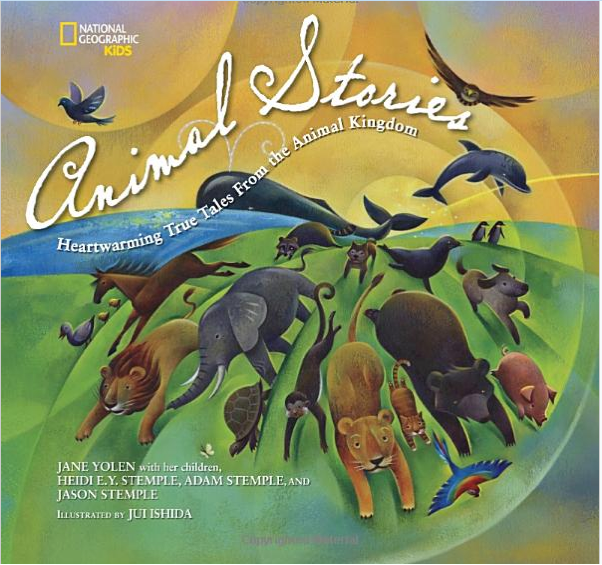 "National Geographic Kids Animal Stories: Heartwarming True Tales from the Animal Kingdom," by Jane Yolen and Jui Ishida, National Geographic Kids, Oct. 14, 2014, Hardcover, $24.99 (family)
Amazing animal stories that span the centuries come to life in this beautifully written and illustrated book. Some are sweet, some funny, some surprising, but all are emotionally powerful — the Capitolene geese who saved the Roman empire, Balto the Alaskan sled dog, Smoky the Bear, the passenger pigeon of WWI Cher Ami, and the latest internet sensation Christian the lion. A collection such as this comes along only once in a generation, full of heartwarming tales that families will read, re-read, and remember.
While "Animalium" focuses on information, "Animal Stories" features the softer side of animals. This book can be sampled one story at a time. Younger family members will enjoy listening to the stories while more advanced readers can follow along or read for themselves.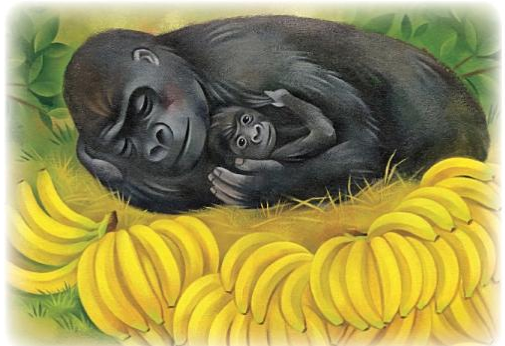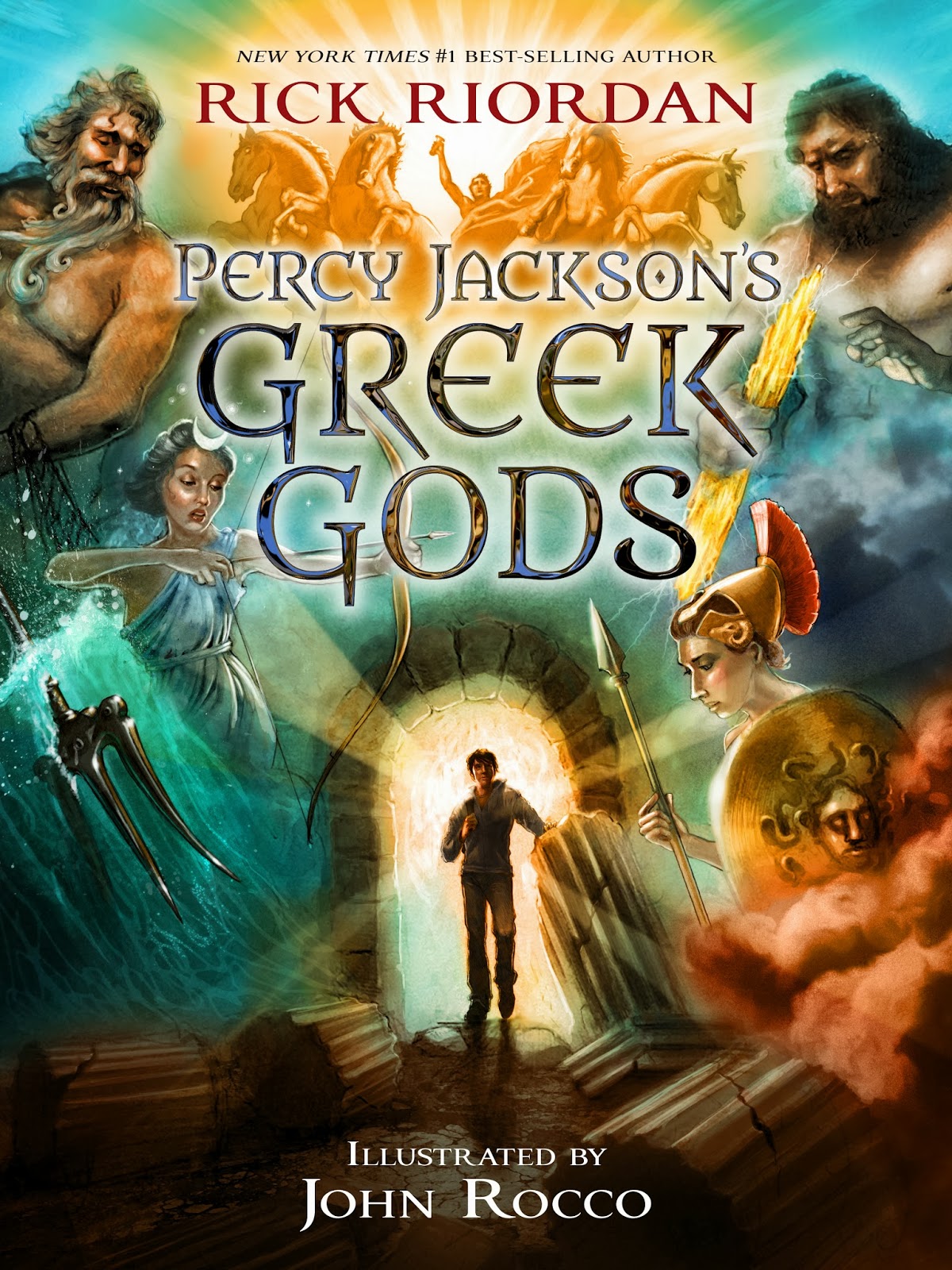 "Percy Jackson's Greek Gods," by Rick Riordan and John Rocco, Disney Hyperion, Aug. 19, 2014, Hardcover, $24.99 (ages 8-12)
In "Percy Jackson's Greek Gods," the son of Poseidon adds his own magic–and sarcastic asides–to the classics. He explains how the world was created, then gives readers his personal take on a who's who of ancients, from Apollo to Zeus. Percy does not hold back: "If you like horror shows, blood baths, lying, stealing, backstabbing, and cannibalism, then read on, because it definitely was a Golden Age for all that."
As a child, I read a number of books about Greek gods. They were all a little different, but the main themes remained the same. "Percy Jackson's Greek Gods" is similar in that respect, but author Rick Riordan has added some color to the story. Honestly, though, what else would you expect from a 12-year-old narrator. Fans of the Percy Jackson books will love the tone and might even appreciate the fanciful illustrations as well.