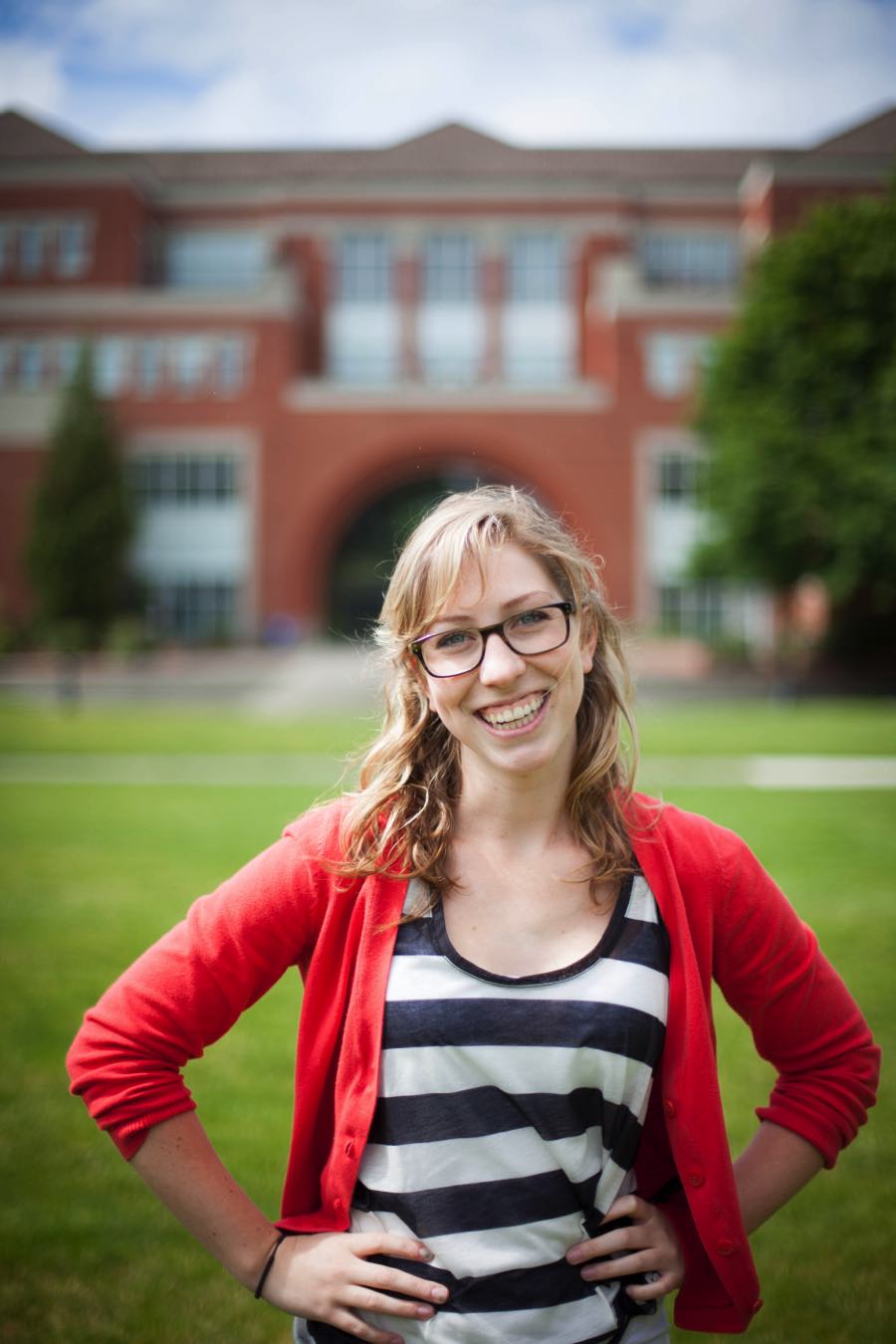 For Christa Pierce "Did You Know That I Love You" is much more than a picture book — it's a conversation starter.
"Did You Know That I Love You" is Christa's first picture book, but it started out as a poem following a particularly rough day.
The poem is a letter to Christa's mother with whom she has a difficult relationship. "We'd been slowly growing apart for years, and once I left for college and I was really able to come into my own, it just got harder and harder and harder," Christa told Cracking the Cover during a phone interview. "I finally got to this point where it was just getting too hard. I was coming home for school break, and I didn't feel welcomed anymore. I think she didn't think I cared about her anymore. … So it was getting pretty bad."
Christa's mom suggested counseling and Christa agreed. "The summer I wrote the poem, we were in counseling together and it was really difficult and painful," Christa said. "I couldn't sleep. I was so upset. I was thinking, 'There's no reason my relationship with my mom should be so difficult. I know we both care about each other. It's just not being communicated for some reason.'"
Counseling was rough, and Christa ended up marching out of the final session she attended. "I started to storm out of the room and the counselor caught me by the arm and said, 'Before you leave, do you know that your mother loves you?'" Christa recounted. "I was kind of like 'hmm, yes, I guess.' And I didn't think anything of it. But that night, I wrote this poem, 'Do You Know That I Love You,' and I was thinking about my mom. If only I could tell her that I love her and get through all of this awful baggage that we have between each other, and if only she could say that back to me. If we could just take a moment and reach out to each other and not be so hurt and angry, this could all be OK."
Christa finished the poem, closed her journal and went to sleep. "It made me feel better to write it, and then I forgot about it," she said.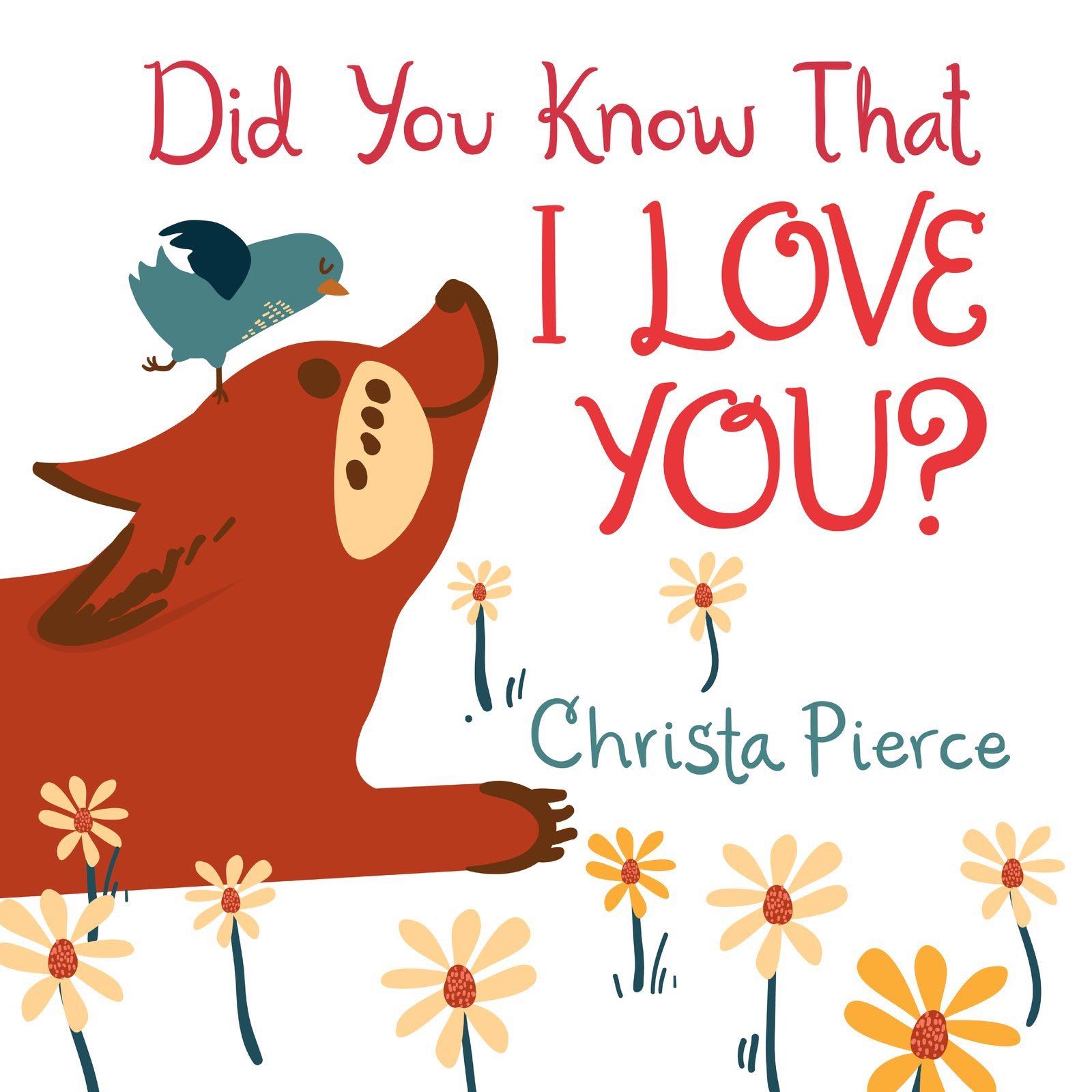 Months later Christa was presented with an open assignment in her digital illustration class that lent itself to creating a picture book. "I love children's books so I took that poem out of my journal and adapted it into a children's book. And it came out really well."
"Did You Know That I Love You" is the first children's book Christa created since being a child herself. People were connecting with the book, and Christa thought, why not try to get it published?
With the help of her professor, Christa made contact with award-winning author/illustrator Marla Frazee. Not only did Marla agree to answer questions, she agreed to talk with her on the phone. "It was amazing," Christa said. "I was just shocked and nervous.
"I wanted to write her a thank you card, but I didn't have her address. So I looked on her website and I found her agent's email address. So I deviously wrote him and said, 'Your client Marla Frazee was so wonderful and kind to me. I'm trying to look into children's book publishing.' And again, much to my complete shock, he offered to look at my books for me."
It took Christa four weeks to get up the courage to send "Did You Know That I Love You" to the agent, but when she did send it over, he loved it and called her right away. Soon the author/illustrator had an offer of representation. Not long after, multiple publishers were making offers. The book went to auction, and Christa ended up with HarperCollins.
"Did You Know That I Love You" resonates more with Christa than any book from her childhood. That's because Christa wrote it for herself. And before there was ever a thought of publishing it, Christa's book was just a homework assignment that she brought home for her mother to read.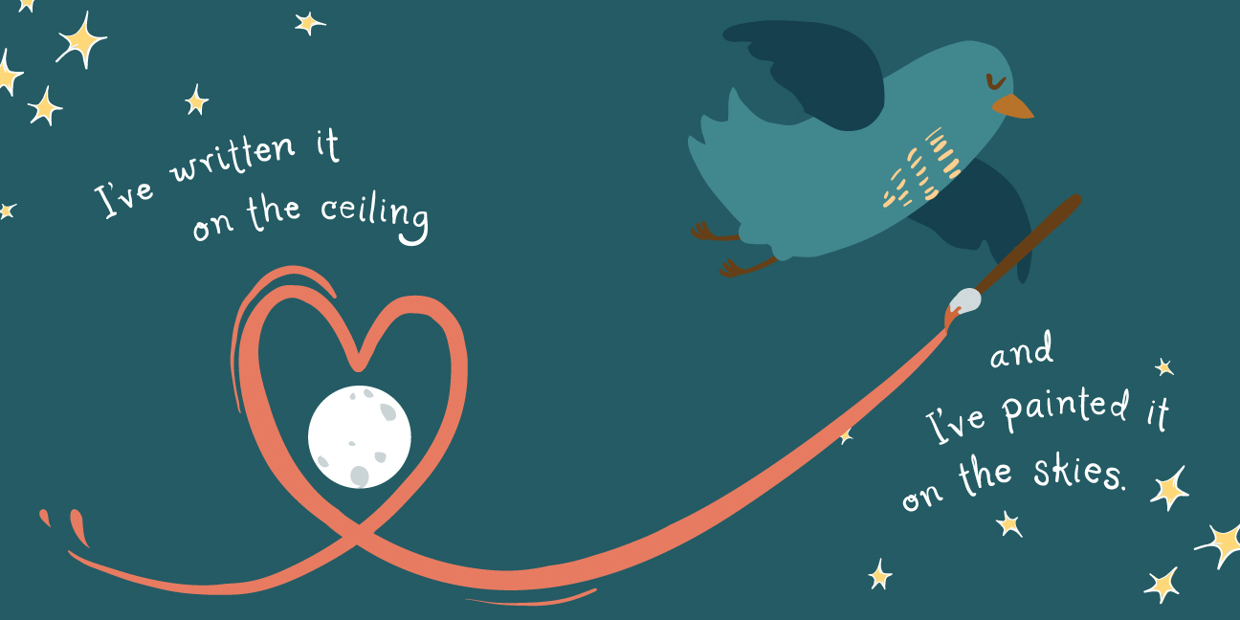 "I brought it home for her and said, 'I made this for you,'" Christa said. "This was back when there was only one copy. I think it had my professor's notes on it and everything. I gave it to my mom, and I didn't know what she was going to do. … But she loved it. She cried and gave me a big hug. It pretty much did everything that I hoped it would do. Which is kind of shocking to me. We were able to talk to each other, and she told me that she loved me, too."
"Did You Know That I Love You" helped Christa and her mom talk to each other again. It didn't solve all their problems, but it became a starting point. Christa hopes that readers will be able to see themselves in the book, too.
"I hope that they would be drawn to it because it can speak to a kind of inborn natural questioning that I think that young people and adults alike have, which is to question Do I fit in with my friends and family? Do I matter? Am I loved? Is someone looking out for me? That's what I hope everyone would connect to."
*Learn more about Christa Pierce in this partial transcript of her phone interview with Cracking the Cover.