Spring has finally sprung, and whether you're looking for an alternative to Easter candy or just some fun new additions to your library, the following are perfect picture book choices for young and old.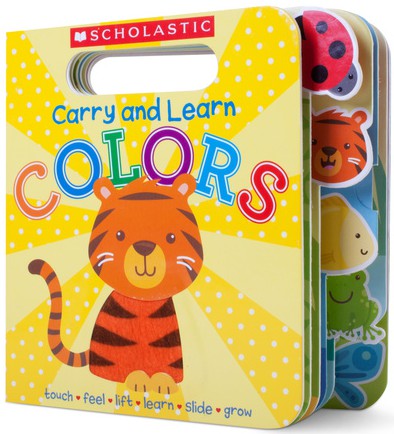 "CARRY AND LEARN COLORS," by Sarah G. Ward, Scholastic, March 31, 2015, Board book, $7.99 (ages 1 -3)
This is the first book in a new concept series, Carry and Learn, from Scholastic. The publisher age recommendation is ages 2-4, but I suggest ages 1-3, or perhaps even younger. Let me explain why.
I received my review copy of "Carry and Learn Colors" months ago — so long ago that I almost forgot to review it. When it arrived, I immediately handed it over to my then-10-month-old, thinking she'd give it a quick perusal and then move on to her next activity. Not so! She sat with the book for more than 15 minutes. She loved turning the tabbed pages and feeling the textured animals used to depict colors: red ladybug, orange tiger, yellow fish, green frog and blue butterfly.
As the months have passed, the book has remained one of her favorites. She loves to tap, tap, tap the shiny foil lady bugs. The book has seen heavy use, and other than a slim cutout on the frog page that needs to be glued back down, has held up well. There aren't any flaps to lift, so I do find that a little confusing on the product description, but that's not enough of an issue to not recommend "Carry and Learn Colors." It's a bright sensory book with fun illustrations that I foresee us using for a long time to come.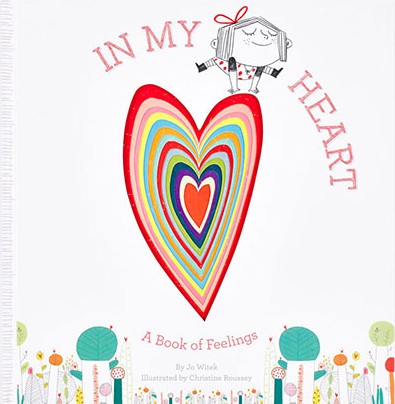 "IN MY HEART: A BOOK OF FEELINGS (GROWING HEARTS)," by Jo Witek and Christine Roussey, Abrams Applesead, Oct. 14, 2014, Hardcover, $16.95 (ages 2-4)
My heart is full of feelings. Big and small feelings. Loud feelings and quiet feelings. Quick feelings and slow feelings. My heart is like a house with all these feelings inside.
I've been in love with "In My Heart" since it arrived at my home some months ago. The words and illustrations are equally beautiful. They make feelings accessible. Children — and adults — know what it's like to be happy, sad, brave angry or shy, but often can't find the words to express how they are physically feeling inside. "In My Heart" provides the words. Fanciful illustrations and a die-cut heart that extends through each spread make this book irresistible. My daughter already loves the hearts and can spend upward of 10 minutes thumbing through the cardstock-weighted pages. It's only a matter of time before she begins to understand the accompanying words — I can't wait!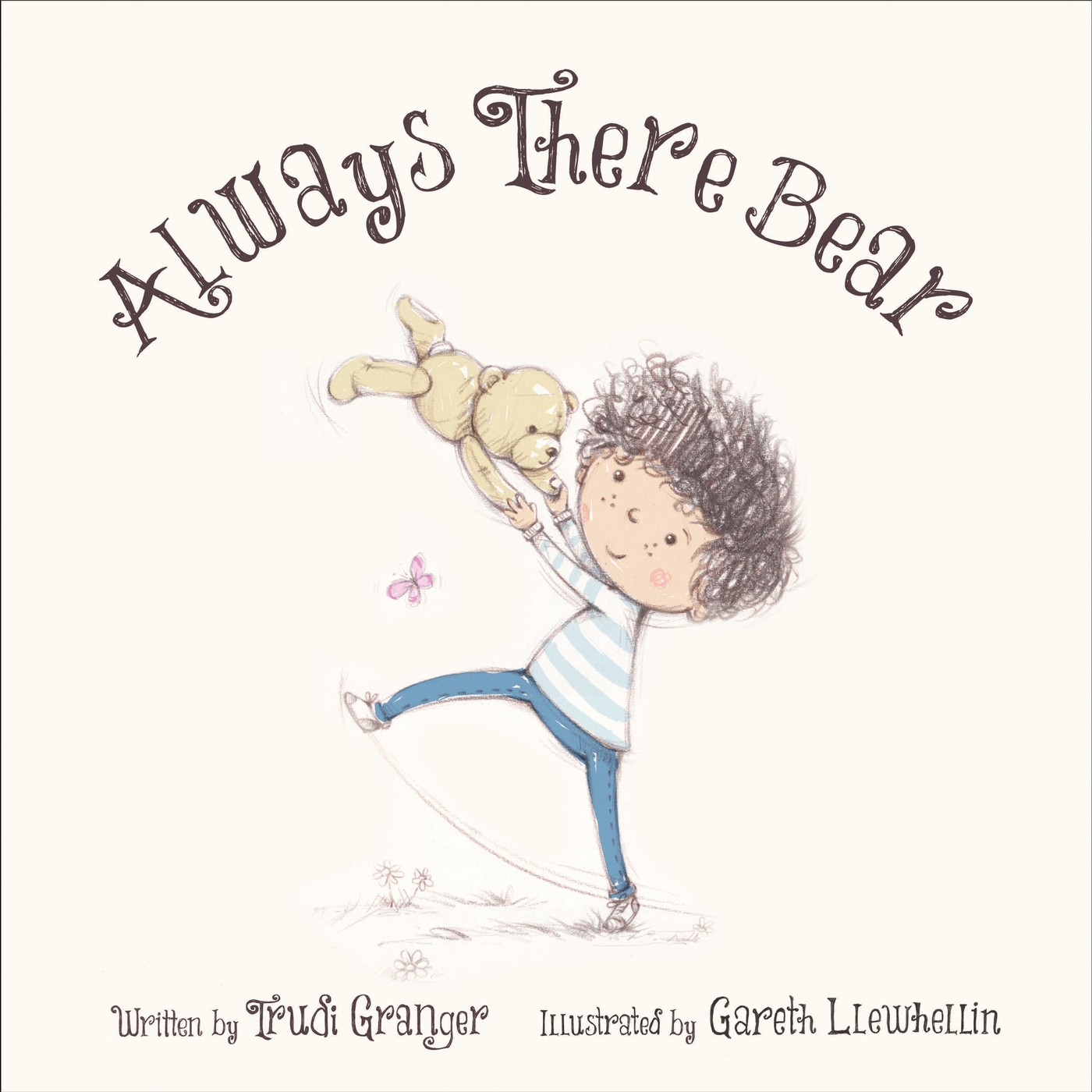 "ALWAYS THERE BEAR," by Trudi Granger and Gareth Llewhellin, Sky Pony Press, March 10, 2015, Hardcover, $16.99 (ages 2-5)
Sometimes you just need your bear. Because, as "Always There Bear" says, "Everyone needs a bear that's always there … An all day … all night … goodnight bear." There's something about the unconditional love that comes from a bear, or stuffed dog, or, as is the case with my daughter, a special blankie. These items provide a sense of security. "Always There Bear" celebrates this tradition with sweet text and tender illustrations. Young readers will connect with the daily situations depicted — playing with a friend, being stuck inside, going for a car ride — and understand the comforting presence that makes things better.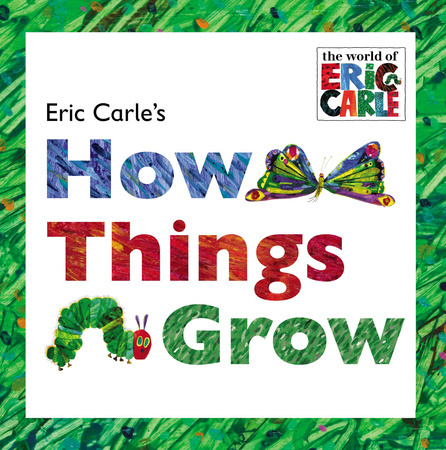 "ERIC CARLE'S HOW THINGS GROW," by Eric Carle, Grosset & Dunlap, Feb. 5, 2015, Hardcover, $7.99 (ages 3-5)
We're big fans of Eric Carle at our house. Of course, we have "The Very Hungry Caterpillar," but my daughter also enjoys "The Grouchy Ladybug" and numbered flashcards. I was excited to receive a review copy of "How Things Grow" for that reason.
"How Things Grow" explains in simple terms how things do in fact grow. An egg becomes a chick; an acorn becomes an oak tree, etc. This is a great book for parent-child interaction, as the connections aren't immediately obvious to someone who doesn't already know them.
While the book has a puffy, board book feel, the pages themselves are a heavier paper. And the pages unfold up rather than fold out, which can be a little confusing for younger readers. For these reasons, I think the publisher's recommended age of 3-5 is a good bet, although I probably will give it a test run when my daughter turns 2.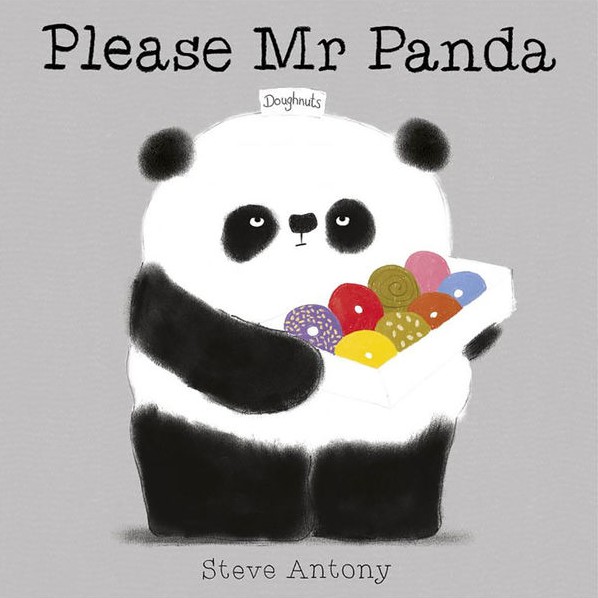 "PLEASE, MR. PANDA," by Steve Antony, Scholastic, Dec. 30, 2014, Hardcover, $16.99 (ages 3-5)
Mr. Panda has a box of doughnuts — red, pink, purple with sprinkles, you name it. He'd love to give them away, but whenever he offers, no one seems to know how to ask the right way. Finally, Mr. Panda meets a lemur whose politeness wins him over.
"Please, Mr. Panda" is an unassuming book, but it conveys manners in a way that is entertaining and informative. A simple gray, textured background helps bring Mr. Panda (a gruff looking fellow) and other characters into focus. All the characters are black and white, making the brightly colored doughnuts even more enticing. "Please, Mr. Panda is a fun introduction to "please" and "thank you." Its humor is spot-on, making it fun for parents, too.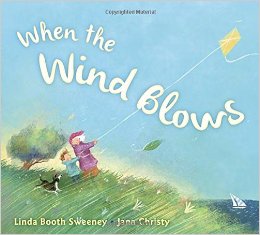 "WHEN THE WIND BLOWS," by Linda Booth Sweeney and Jana Christy, Putnam, Feb. 24, 2015, Hardcover, $16.99 (ages 3-5)
Spring weather has arrived — sun, wind and rain seem to share the season equally. "When the Wind Blows" celebrates the changing season through the eyes of a little boy and his grandmother:
When the wind blows… Windows rattle. Doors Creeaaak. Chimes Sing. We peek.
Screens bang. Grandma sighs. Jackets jumble. We Fly!
I love the excitement for the outdoors is expressed through Linda Booth Sweeny's text. Your tongue happily dances along the words, making you smile as you read. That enthusiasm is mirrored in Jana Christy's swirling illustrations. You feel as if the wind will come right off the page and swirl you along with it.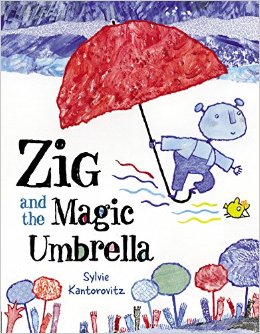 "ZIG AND THE MAGIC UMBRELLA," by Sylvie Kantorovitz, Dial Books for Young Readers, March 17, 2015, Hardcover, $16.99 (ages 3-5)
If you're looking for a more abstract book for an imaginative child, then "Zig and the Magic Umbrella" might be a good choice.
Zig is a shy little guy who is trapped inside on a rainy day until a bright red umbrella comes flying by. In an instant he grabs the handle and is wooshed off with it. Zig's destination is a faraway land where he meets a yellow bird in desperate need of help. The bird's friends have been trapped by a harry, scary monster, and it can't save them without the help of Zig and his magic umbrella.
Imagination is the name of the game with "Zig and the Magic Umbrella." Sylvie Kantorovitz has created the framework for further creativity with bold colors, whimsical drawings and sparse text.