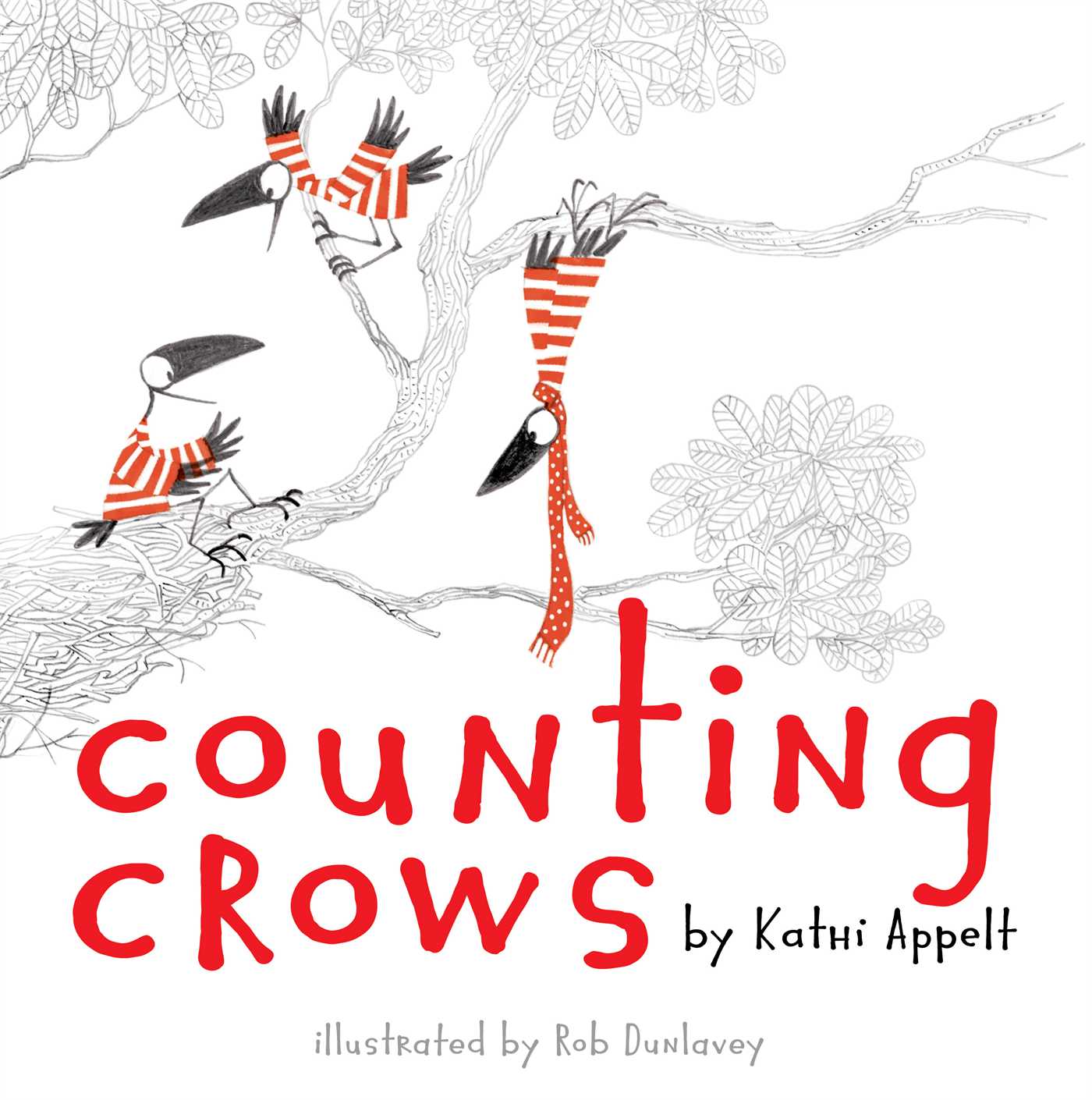 "COUNTING CROWS," by Kathi Appelt and Rob Dunlavey, Atheneum Books for Young Readers, March 3, 2015, Hardcover, $17.99 (ages 2-5)
Do an Internet search for "Counting Crows," and what you'll find is an American band formed in the '90s. Look a little further, and you'll find a picture book by Kathi Appelt and Rob Dunlavey. If you've got a young reader in the house, I'd go with the book — it's clever and will most likely be more interesting to your little one.
"Counting Crows" is exactly what the title says. Starting with three and working up to twelve, readers follow the adventures of hungry crows that leave their nest in search of a snack. But before they can relax, they find themselves faced with a bigger problem than filling their tummies — a hungry cat that has its eyes on some tasty black birds.
The thing that makes "Counting Crows" work is that it's not just a counting book — it's a story. Rhythmic writing pairs well with the counting aspect and brings a smile to the face. Pencil drawings enhanced by red digital ink on a stark white background draw focus to important elements and are just plain cool in their rendering.
While this eye-catching book has the suggested age range of 3-7, I've found my 14-month-old already trying to get her hands on it. I'm guessing it will make it's way into the rotation sooner rather than later. Also, I think 7 might be a bit too old. I suggest ages 2-5 on this one.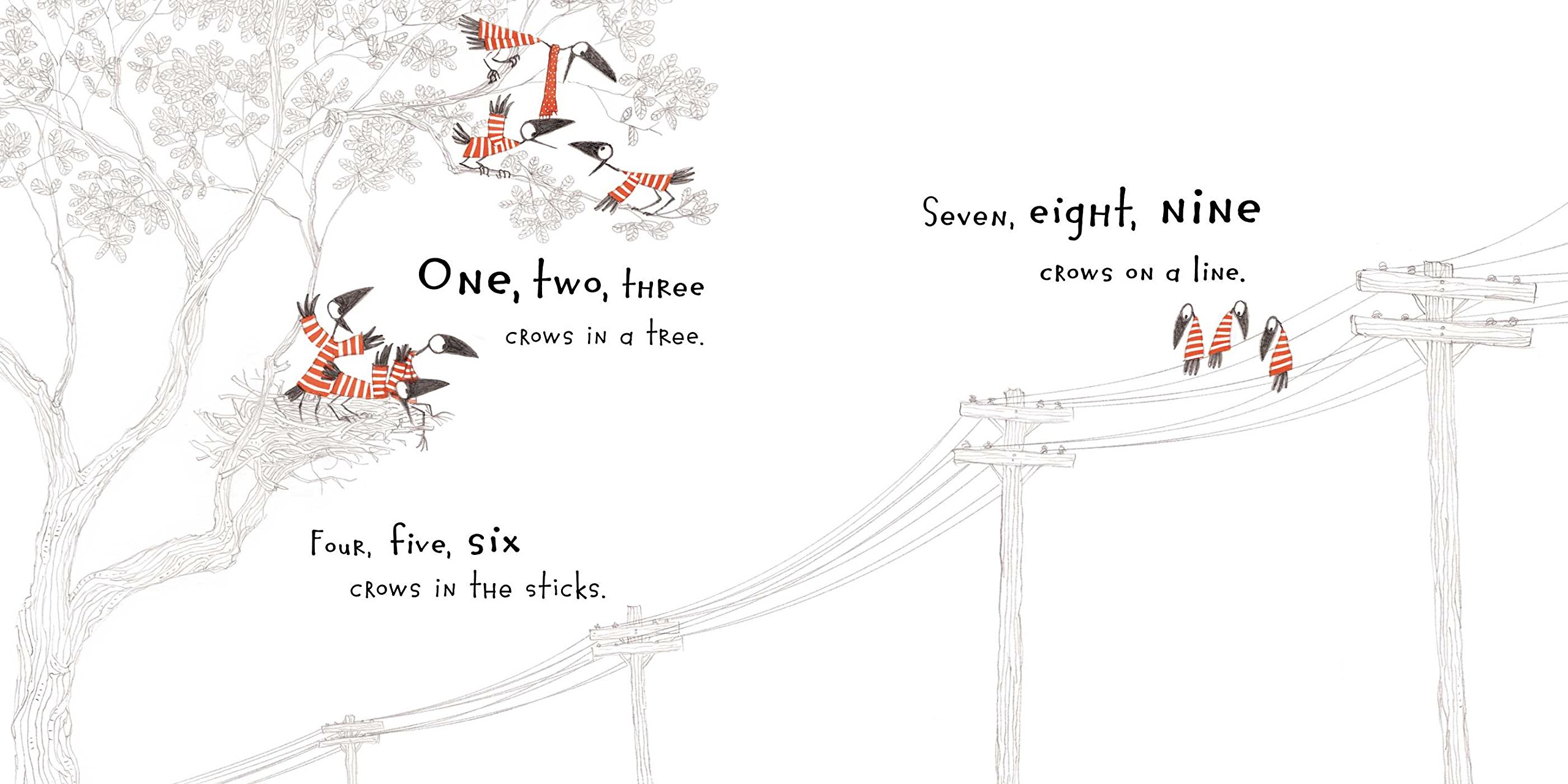 © 2015 – 2017, Cracking the Cover. All rights reserved.