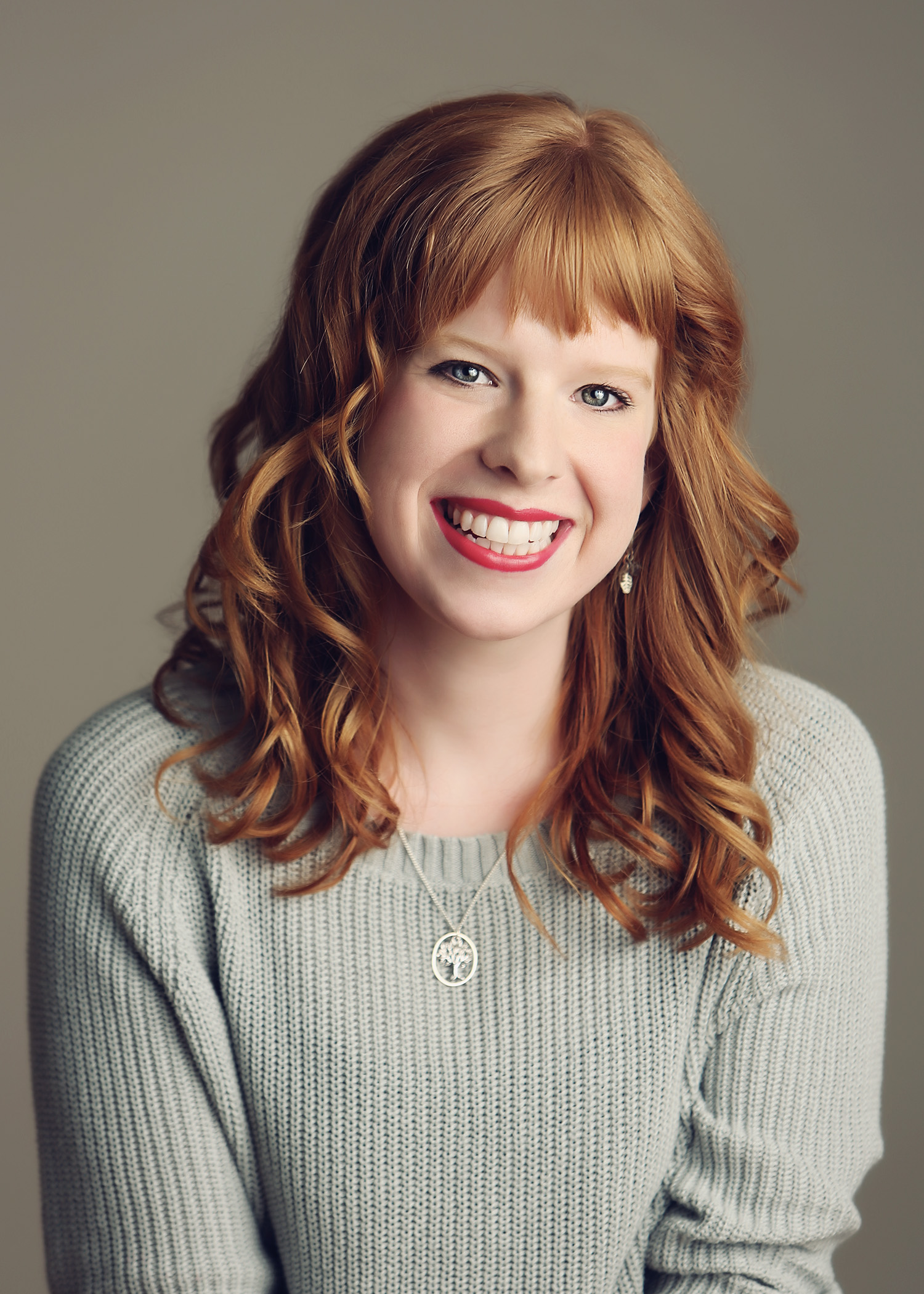 K.E. Ormsbee's all-time favorite book is "Matilda," by Roald Dahl. Dahl's dark humor, awful villains and triumphantly intelligent heroine are the perfect combination, she says. "'Matilda" taught me that heroism doesn't have to be big and bombastic. Both Matilda and Miss Honey are introverted bookworms with the inward strength to surmount daily abuse and obstacles. They inspired me to be a more confident kid who wasn't ashamed of my bookishness."
K.E., also known as Kathryn, carried on her bookishness to adulthood, expanding her love of reading to writing as well.
"I was a voracious reader growing up, and that love of books grew — as it so often does —into a desire to emulate," Kathryn told Cracking the Cover. "Writing was my go-to, whether I needed to process a life event, detail a vivid picture that sprang into my imagination, record a funny observation, or tell a story. The older I got, the more stories I devoured and the more stories I wanted to tell."
Kathryn's debut novel, "The Water and the Wild," is a middle-grade fantasy that many have and will compare to "Alice's Adventures in Wonderland" and The Chronicles of Narnia. In fact, Kathryn embraces those nods to classic literature.
Enter K.E. Ormsbee's "The Water and the Wild":

A green apple tree grows in the heart of Thirsby Square, and tangled up in its magical roots is the story of Lottie Fiske. For as long as Lottie can remember, the only people who seem to care about her are her best friend, Eliot, and the mysterious letter writer who sends her birthday gifts. But now strange things are happening on the island Lottie calls home, and Eliot's getting sicker, with a disease the doctors have given up trying to cure. Lottie is helpless, useless, powerless — until a door opens in the apple tree. Follow Lottie down through the roots to another world in pursuit of the impossible: a cure for the incurable, a use for the useless, and protection against the pain of loss.

*synopsis provided by Chronicle Books
"When pressed for a book comparison, I say that Lottie Fiske's story is 'Alice in Wonderland' meets 'The Wizard of Oz,'" Kathryn said. "'The Water and the Wild' is a portal fantasy, and as such it parallels all other books in the genre in a very important way: the existence of, ahem, a portal. The beauty of portal fantasies is that they present the possibility of entering a magical realm by way of an otherwise ho-hum, ordinary part of the human world. I was entranced by this idea as a kid. I lived in stories filled with magical rabbit holes, wardrobes, rings, and bricked-up doorways."
Other similarities include Elsa Mora's Alice-esque cover art, Kathryn says. "And just like Alice, Lottie is thrown into a strange, new world filled with unusual characters. Unlike Alice, however, Lottie travels to the magical world in a quest to save her best friend and, along the way, discovers that she might belong to this world in ways she never dreamt possible."
"The Water and the Wild" was born of an idea Kathryn had during the summer after her freshman year of college — the image of a white finch in a green apple tree lodged soundly into her head. She was working at an ice cream store at the time, and quickly jotted down her idea on a napkin. The idea expanded into what would eventually become her novel.
Throughout the writing process, Kathryn wrote with a purpose in mind. "When I wrote 'The Water and the Wild,' I wanted to tell a story Younger Me would have stayed up past my bedtime to read," Kathryn said. "I loved fantasies with zany details and strong but flawed characters; those were the sorts of books I kept under my pillow. The Past Bedtime test continues to be my standard when writing a new novel. I don't know if all young people will be attracted to my book, but I hope those who are find a special sense of camaraderie and belonging within its pages."
Kathryn hopes, among other things, that her voice will help "The Water and the Wild" stand out among its contemporaries. "Some of my favorite writers have such distinctive voices that I can pick up their books and identify authorship after reading only a few paragraphs," she said. "I don't think there are any new stories under the sun, but what makes a story worth listening to is how it's told. I hope the voice of 'The Water and the Wild' will get under readers' skins in the best possible way."
Read a complete transcript of K.E. Ormsbee's interview with Cracking the Cover.

Check out the other stops on K.E. Ormsbee's blog tour:
© 2015 – 2017, Cracking the Cover. All rights reserved.