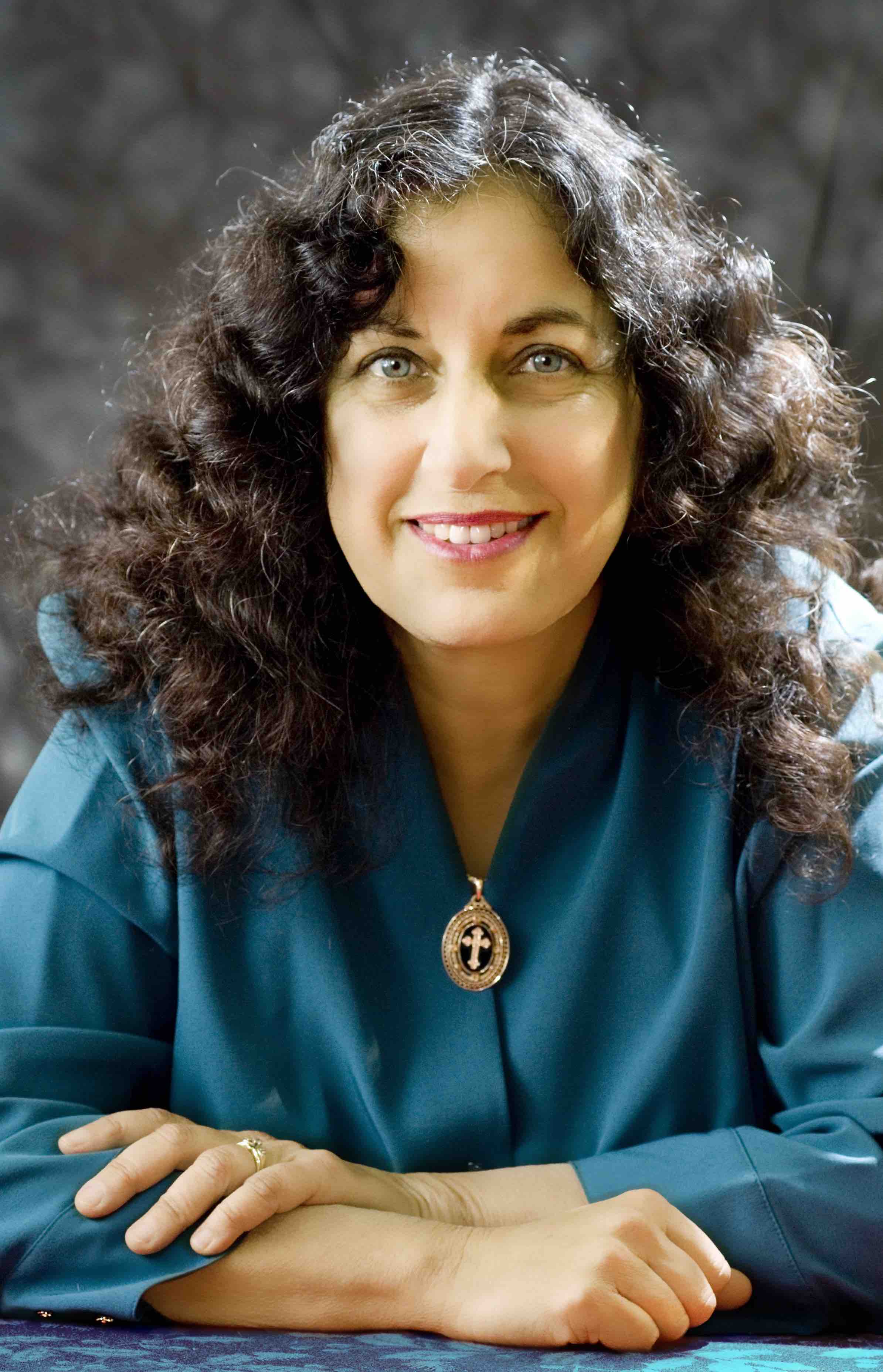 When Margarita Engle was young, she spent her summers with her mother's extended family in Cuba. While there, a passion for tropical nature bloomed, leading Margarita to study botany and agronomy (the study of interactions among plants, soils and the environment).
Margarita also loves the written word; she reads voraciously. So it makes sense that all those worlds often collide with perfect harmony in her books.
The ideas for her books are born from curiosity. "Sometimes, while I'm reading about natural history or cultural history, I come across an astounding accomplishment by someone who is not well known," Margarita told Cracking the Cover. "I begin to wonder why I didn't learn about this person in school. Too often, the obvious answer is that the amazing person was a minority or a woman, a member of one of the groups that have been overlooked by historians."
Such was the case with "The Sky Painter: Louis Fuertes, Bird Artist." Louis Fuertes was an American ornithologist, illustrator and artist. Margarita was attracted to his story not only because Fuertes was an independent thinker, but also because he didn't kill birds and pose them like James John Audubon. Instead, Fuertes challenged himself to learn a new skill.
"He decided to paint faster, so that birds could live," Margarita explained. "Pioneering the painting of living birds in flight seems normal now, but a century ago it was a daring, innovative idea. People who think creatively are great role models for children, who will become the wildlife conservationists and other problem solvers of the future."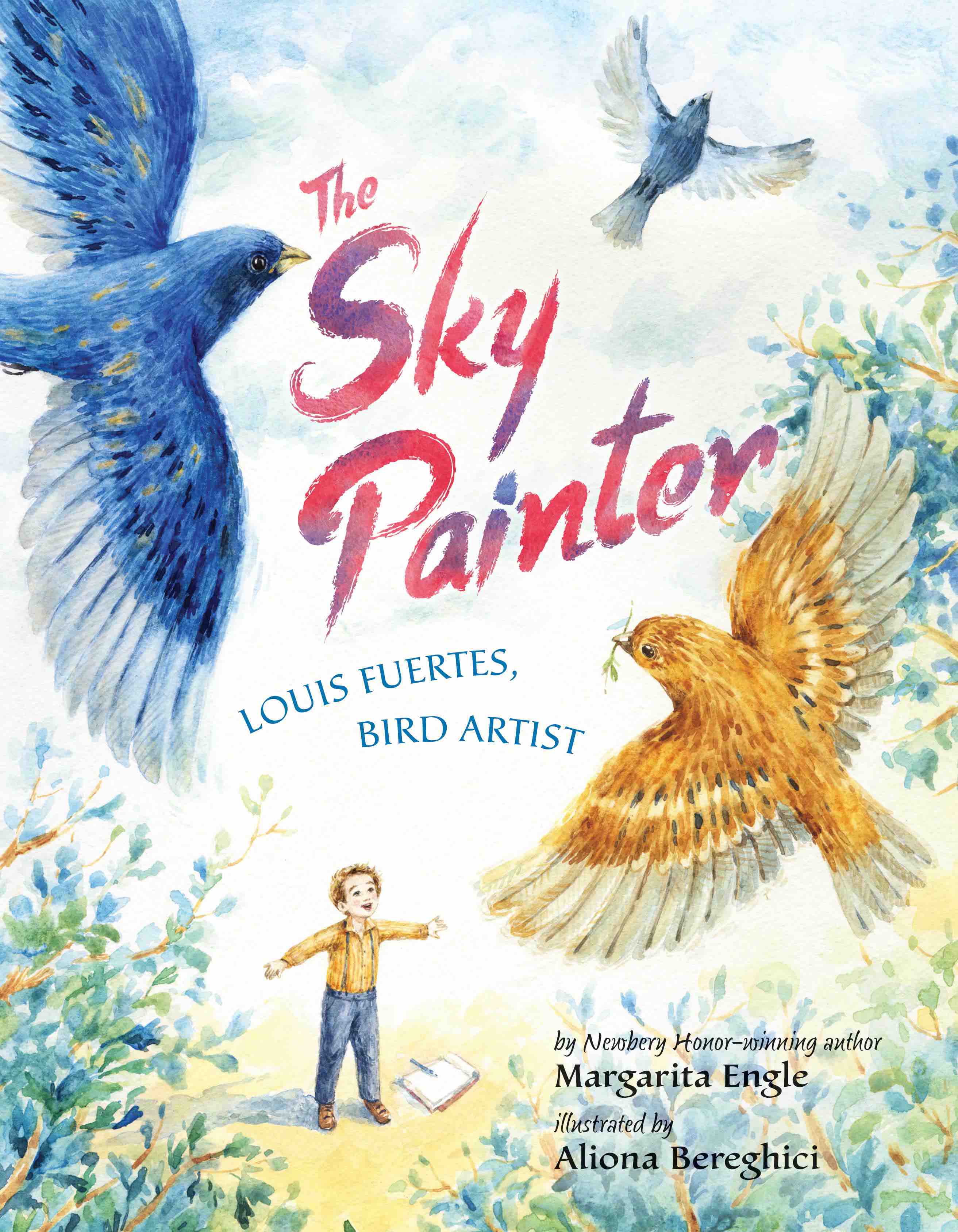 Margarita chose to tell Fuertes' story through free verse so she could explore his whole life, not just one moment. "In order to do that, I needed a certain amount of detail, but I didn't want to lose the spirit of wonder in each moment of discovery," she said. "The natural solution was to link short poems that progress as he ages. Even when he was a small child, Fuertes already knew that he wanted to be a bird artist. He also knew that he wanted to help birds. I found it fascinating to follow him into adulthood, pursuing his dreams."
Free verse also seemed like the best choice to connect with Margarita's audience — children. "I love the flow of free verse," she said. "It's such a versatile form that it allows me to include the emotional essence of a story, while omitting many of the facts and figures that might make that same story inaccessible to young children."
Margarita hopes "The Sky Painter" speaks to children's sense of wonder. "Children are the conservationists, peacemakers, scientists, artists and dreamers of the future," she said. "A chance to communicate with the future during my lifetime is amazing. Children are also creative thinkers. They're not surprised by a mixture of history, art, science, and poetry."
Read a complete transcript of Cracking the Cover's interview with Magarita Engle and learn how she feels about all the accolades she's won and what her favorite books were as a child.
Margarita Engle is a Cuban American poet and novelist whose work has been published in many countries. Her books include "The Poet Slave of Cuba," winner of the Pura Belpré Award for narrative and the Américas Award; "The Surrender Tree," a Newbery Honor book; "Summer Birds: The Butterflies of Maria Merian," a Kirkus Best Book for Children; and "The Lightning Dreamer, Cuba's Greatest Abolitionist," winner of the 2014 PEN Center USA Literary Award for Young Adult/Children's Literature. Margarita lives in California, where she enjoys bird-watching and helping her husband with his volunteer work for wilderness search-and-rescue dog training programs. To learn more, and to download a free activity kit for THE SKY  PAINTER, visit: www.margaritaengle.com.
Follow along on THE SKY PAINTER blog tour:
Monday, April 20 — Library Fanatic
Tuesday, April 21 — Kid Lit Frenzy
Wednesday, April 22 — Unleashing Readers
Thursday, April 23 — 5 Minutes for Books
Friday, April 24 — Teach Mentor Texts
Saturday, April 25 — Booking Mama
Monday, April 27 — Sharpread
Tuesday, April 28 — The Children's Book Review
Wednesday, April 29 — Cracking the Cover
Thursday, April 30 — A Foodie Bibliophile in Wanderlust
Friday, May 1 — Archimedes Notebook
© 2015 – 2017, Cracking the Cover. All rights reserved. Unless otherwise noted, all books — digital and physical — have been provided for free by publishers in exchange for honest and unbiased reviews. All thoughts and opinions are those of the reviewer.