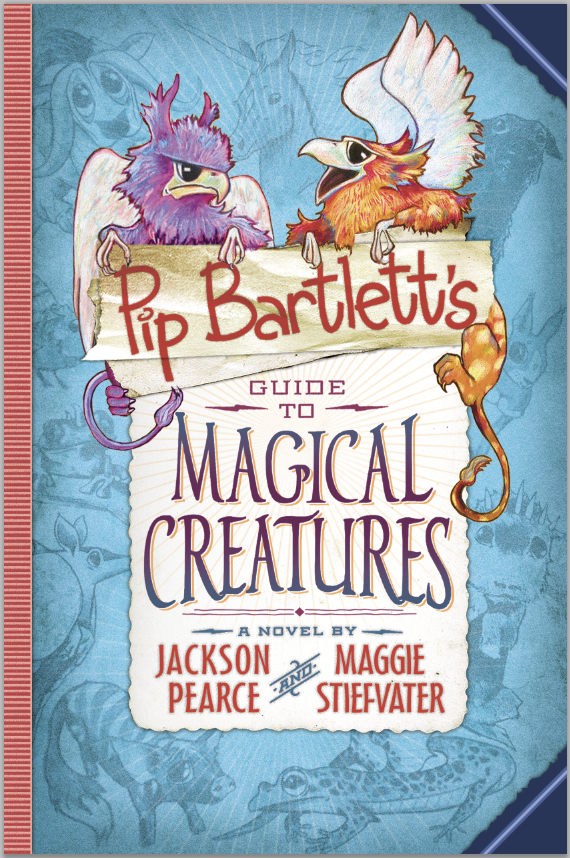 "PIP BARTLETT'S GUIDE TO MAGICAL CREATURES," by Maggie Stiefvater and Jackson Pearce, Scholastic Press, April 28, 2015, Hardcover, $16.99 (ages 8-12)
While I enjoy contemporary novels with real-life issues, it's always fun to mix things up. So if you're looking for a book with a mix of magical creatures, adventure and a touch of silliness, then "Pip Bartlett's Guide to Magical Creatures," by Maggie Stiefvater and Jackson Pearce is a good option.
Pip Bartlett can talk to magical creatures — Unicorns, Miniature Silky Griffins, Hobcrackles — you name it, she can talk to it. The problem is, no one believes she can talk to creatures, and after the unfortunate Unicorn Incident at school, Pip's parents think it might be good for Pip to spend the summer away from home.
Luckily for Pip, though, they send her to the best place she can imagine — her Aunt Emma who happens to be the veterinarian at the Cloverton Clinic for Magical Creatures. What better way to learn about her favorite subject than at the place where people bring magical creatures for treatment! At first, everything is perfect, but the Fuzzles start bursting into flames all over town. Now, it's up to Pip and her new friend Thomas to uncover the mystery of the Fuzzles before it's too late.
There's nothing overly deep or thought provoking about "Pip Bartlett's Guide to Magical Creatures." It's pretty light fare, but that's OK. Sometimes you just need to be entertained. While the publisher suggest age range is 8-12, I think the book skews a bit younger. Ages 7-10 is more realistic. It's an easy read with great description and quirky illustrations. In fact, I felt as if the story were playing out on the big screen as I was reading it. With short chapters and lots of action, "Pip Bartlett's Guide to Magical Creatures" would be a good bet for reluctant readers. Reading should be enjoyable, and that's what this book is.
© 2015 – 2017, Cracking the Cover. All rights reserved.