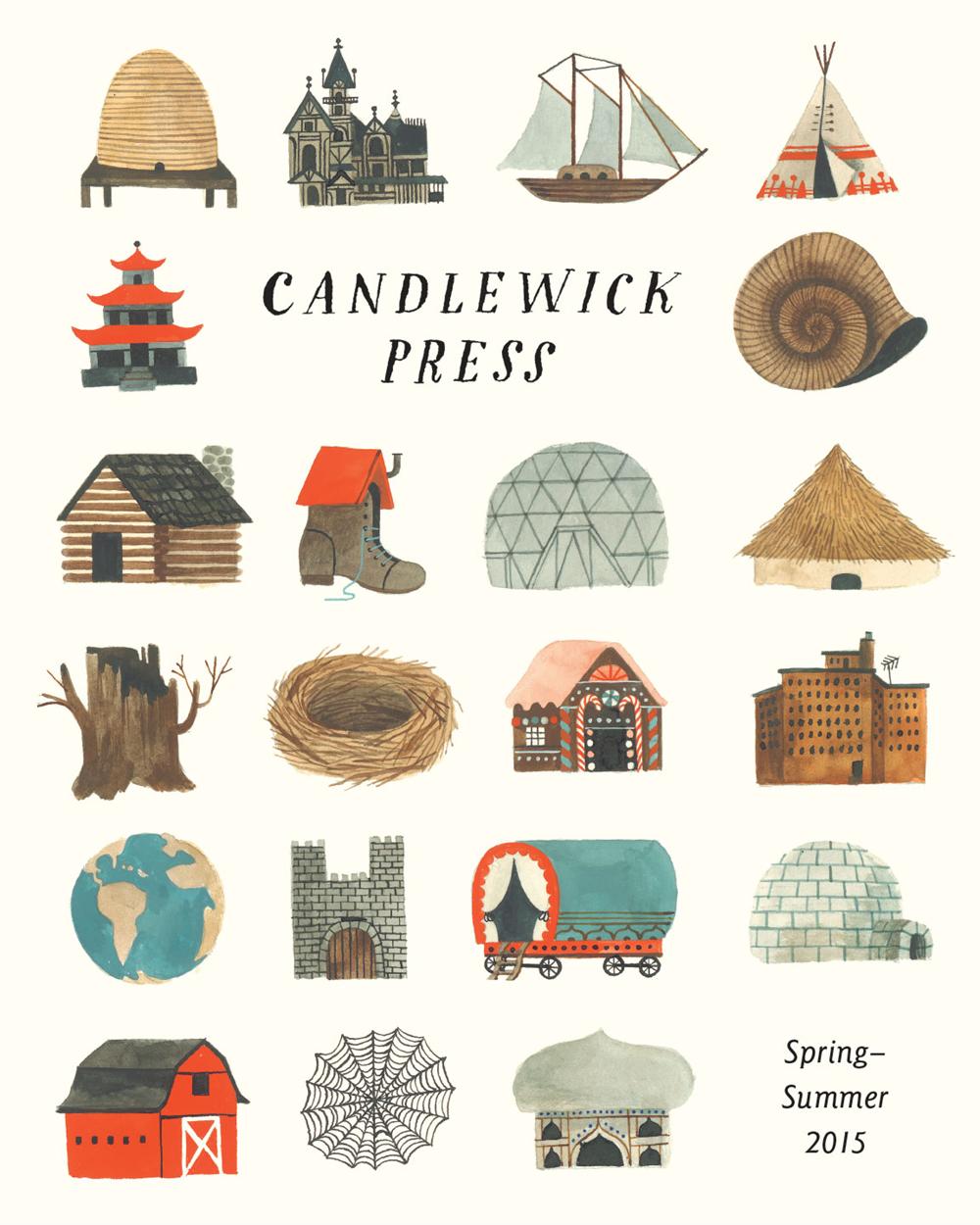 Carson Ellis has always loved to draw. She studied painting at the University of Montana, and after college, she collaborated with her friend (now husband) Colin on art for his band, The Decemberists. As that band gained popularity, art directors began to notice the album art and hired Carson to do illustration work. Before long, she was able to quit her bartending job and work full time as an illustrator.
Carson is now the illustrator of nine books, the latest being one she penned herself. "Home" was published In February. "Home" is a tribute to what home is and can be — a house in the country, an apartment in the city, a palace or wigwam.
"Home" was came after Carson spent many years wanting to write her own picture book but not feeling up to it. Many ideas were born and subsequently scrapped. Finally, "I decided to stop trying to tell a good story and to start, instead, with something I felt like I knew how to do: which is illustrate," Carson told Cracking the Cover. "I love to draw homes, environments and little worlds full of details for readers to find and wonder about. I wrote 'Home' because I knew it would be fun to illustrate and I hoped it would spark the imaginations of readers."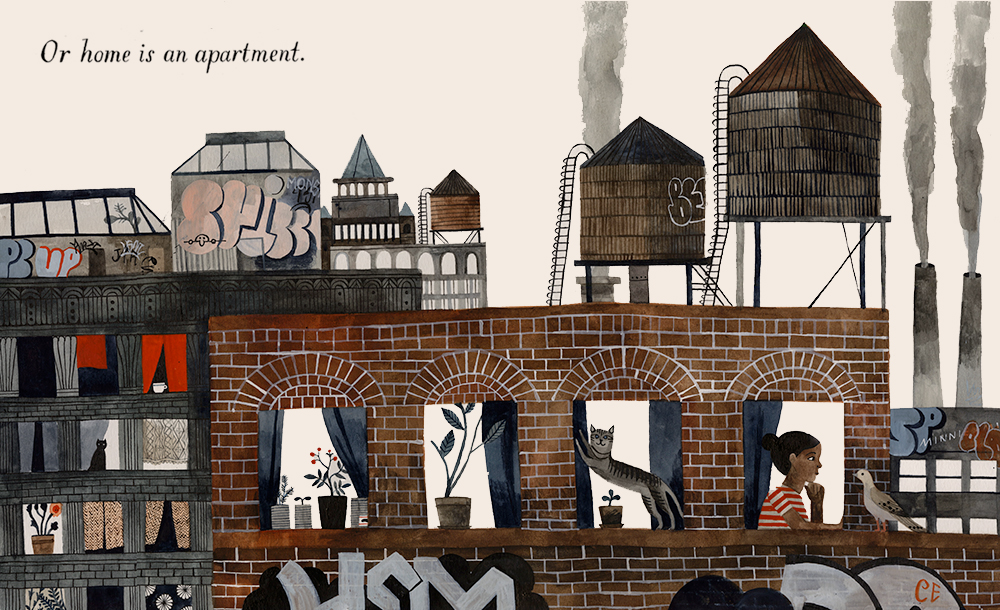 Not only did "Home" spark imaginations; it garnered the attention of children and critics alike. The reception was somewhat expected. "I worked really hard on it so I'm not surprised that people like the art. It did receive a lot of criticism from publishers when it was still just a manuscript," Carson said. "People felt like it was just too broad and untethered — that it didn't have enough holding it together or was ultimately kind of unsatisfying. So I wasn't totally sure it worked or that people would like it until it was out in the world."
No matter what age, home is a meaningful concept to all of us, Carson said. That's why she kept adult readers in mind when creating "Home." "So often they're the ones reading a book aloud, sometimes again and again. (As a mom, I know the distinct misery of reading a book you don't like five times in a row to a toddler.) Home is a practical subject for a lot of adults: Do we like our home? Should we move? What would make our home better? But it can be such a fantastical one for kids, who are pretty much willing to think of anything as a home — any hole in the ground or assemblage of Legos — and to wonder who lives in it. I think it appeals to kids because it's fun to wonder about homes and to adults because it's fun to remember what it was like to wonder about them."
With all the different spreads/homes throughout the book, you'd think it would be hard for Carson to choose a favorite, but the author/illustrator says a few stand out for different reasons. "I like the apartment spread a lot, she said. "It's set in New York City, where my parents worked when I was growing up. I didn't like the city much as a kid, but I loved looking out the windows and seeing all the junk on the rooftops there: the water towers and greenhouses and sheds. All that stuff was a mystery to me — it still is — and it was fun to channel that mysteriousness in an illustration. I also love the spread with the Japanese businessman and the Norse god because it was so fun to paint."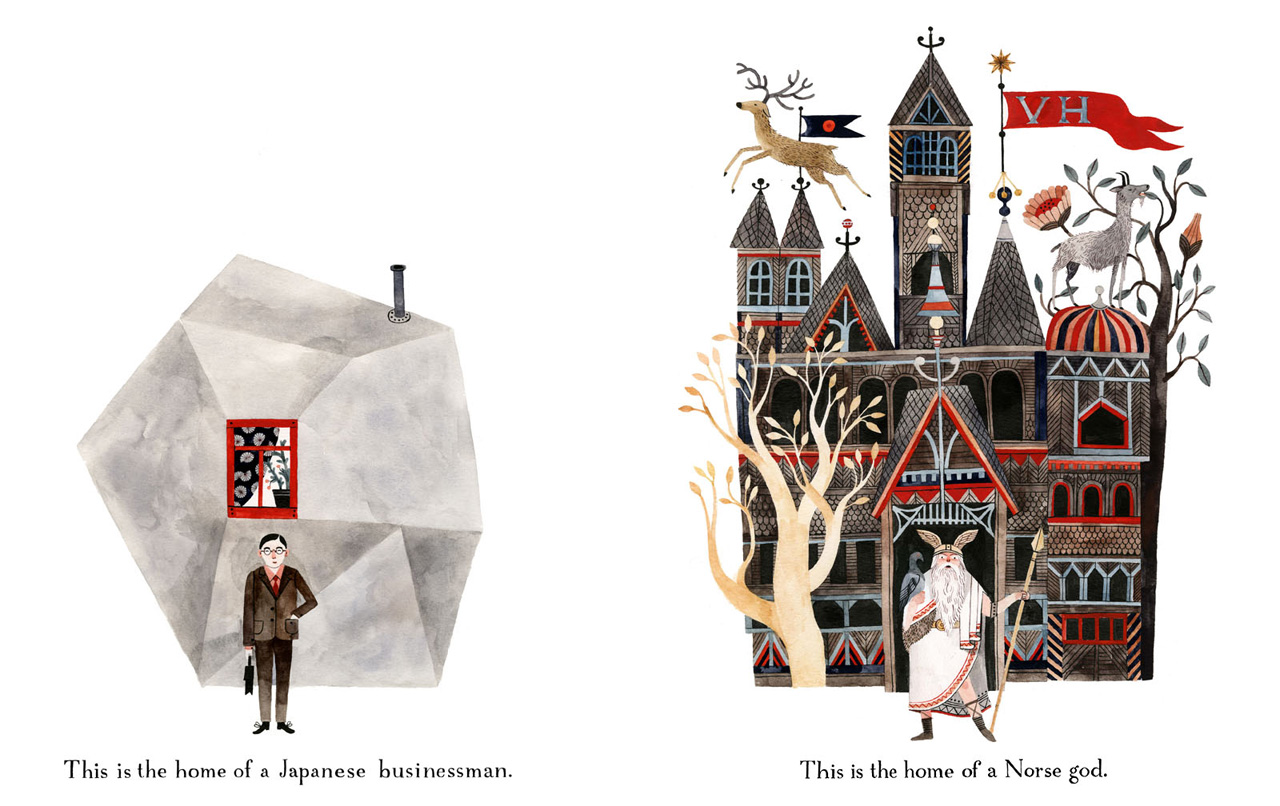 Carson is currently working on another picture book she wrote. There is a lot more narrative involved, making it harder to make. The book has been through numerous revisions, and Carson is starting on the finished art for it.
All the work is worth it, though. Carson loves picture books. "They combine poetry and art equally and there's not a lot of limitations on what they can be and who they can be for. To me, they're just the most gratifying creative pursuit. Picture books are also most kids' first introduction to prose and visual art. Making them feels like a very special responsibility. I'm honored to do it."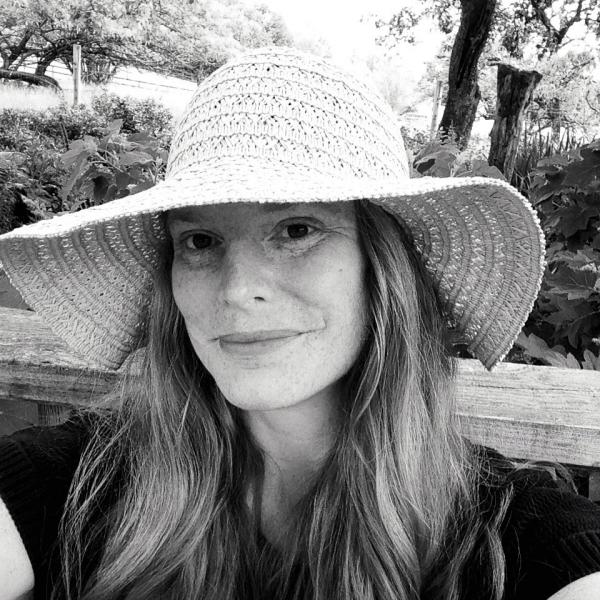 Join author and illustrator, Carson Ellis, for a reading and signing of her debut picture book, "Home" at the King's English Bookshop, 1511 South 1500 East, in Salt Lake City on Tuesday, May 26, at 6:30 p.m. Places in the signing line are reserved for those who purchase a copy of "Home" from The King's English. Pre-order your signed copy of "Home," by either calling the store at 801-484-9100 or ordering online. Please specify if you will be attending the event and if you want your book personalized.