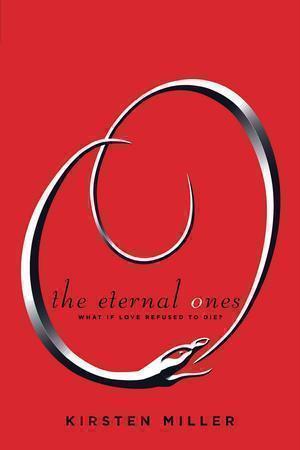 "THE ETERNAL ONES," by Kirsten Miller, Razorbill, $17.99 (young adult)
I have to admit, I lost track of Kirsten Miller's "The Eternal Ones" when it first came out. In my defense, my wedding, honeymoon and company-wide layoffs came into play. I'm so glad being a part of the Breathless Reads tour in Salt Lake City reintroduced it to me, otherwise, I would have missed out on something special.
Haven Moore wants out of Snope City, Tenn. There, she can't escape the glaring watch of her uptight grandmother or being the town outcast.
It's not like Haven wants to be the town outcast, but she can't control the visions she's been having since she was a young girl. Her visions are always of a boy called Ethan, her relationship to him and a fiery end to a life in New York.
Haven is as content as she can be; designing dresses for her classmates with her best friend, Beau. Dressmaking is her ticket out of Tennessee, or so she thinks. But fate has other plans for Haven, and she is forced to flee to New York.
Once in the Big Apple, Haven meets Iain Morrow, a 19-year-old playboy who is more than he appears. Iain is a suspect in a rock star's murder, and Haven can't help wondering if the action is a repeat from a previous life.
Haven starts to wonder if reincarnation is real and how many lives she's lived.
Who hasn't wondered if there is just one person you are destined to love or about love at first sight? Have you ever had that niggling feeling that you've been somewhere or done something before?
As I sat down to read "The Eternal Ones" I was swept away. Kirsten's approach to reincarnation is original and spine tingling. What I appreciated most is the even-keel feel to the story. Kirsten balances the fantastical with the more "realistic" elements carefully, and as a result, she never overplays the situation. Her story is well designed and strategically plays out.
Kirsten's characters are believable and have a purpose. I may not have liked Haven's grandmother, but I understood what drove her and the essential part she plays in Haven's story.
Kirsten's intelligence and dry wit shine through in this engrossing read.