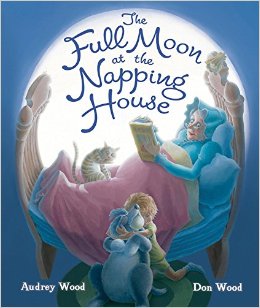 "THE FULL MOON AT THE NAPPING HOUSE," by Audrey Wood and Don Wood, HMH Books for Young Readers, Sept. 1, 2015, Hardcover, $17.99 (ages 4-7)
There is a house,
a full-moon house,
where everyone is restless.
So begins "The Full Moon at the Napping House," the companion to Audrey and Don Wood's classic, "The Napping House." The familiar cast of characters is present, only this time around, the full moon is out, and no one in the house can get to sleep. It's not until a tiny visitor charms them with its song that Granny, her grandchild, the dog, the cat and a little mouse settle down for dreamland.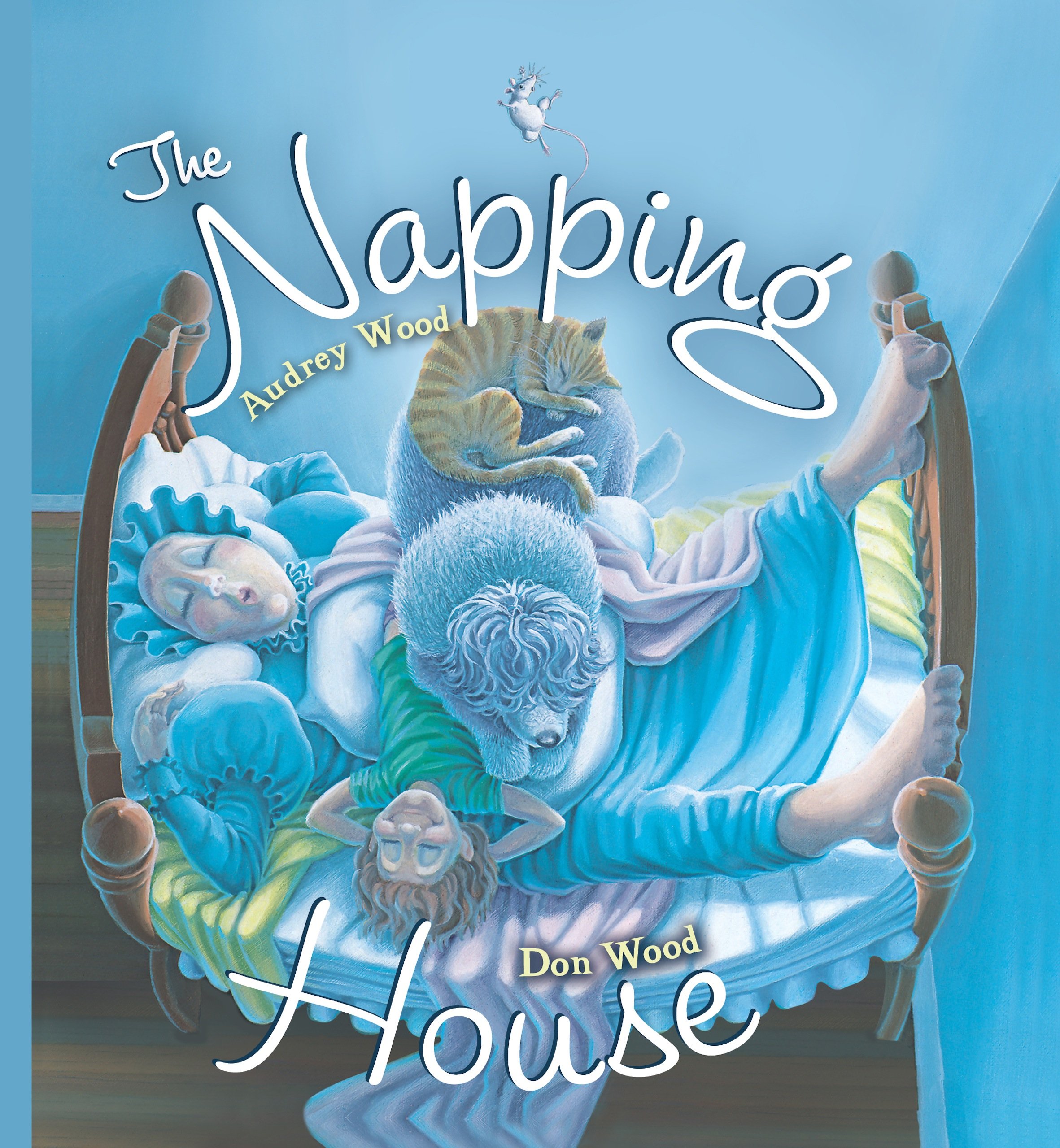 If you're a fan of "The Napping House," "The Full Moon at the Napping House" should definitely be added to your bookshelf. If you're not a fan, you will be after reading "The Full Moon at the Napping House." Beautiful paintings and expertly crafted text come together in the perfect package. The words roll off your tongue and the illustrations draw you in. The publisher's suggested age range is 4-7, but I think you can definitely go younger with this one. My 18-month-old started oohing and awing as soon as it came out of its package. She loved the rhyming text and pointing at the different characters throughout.
© 2015 – 2017, Cracking the Cover. All rights reserved.