Sonia Gensler is addicted to stories — so much so that when she can't find the sort of story she wants to read, she feels the need to write it.
That need has manifested itself in the form of two young adult novels, "The Dark Between" and "The Revenant," and most recently, "Ghostlight," a middle-grade ghost story with a gothic feel.
As with her other books, "Ghostlight" focuses on the spirit world. "I am fascinated by the notion of an emotion so powerful that it survives bodily death," Sonia told Cracking the Cover. "I like the idea of ghosts as emotional residue."
In the case of "Ghostlight" that emotional residue manifests itself at Hilliard House, a looming, empty mansion on Avery's grandmother's sprawling farm. Avery is forbidden from entering the house, but when Julian, a city boy whose family is renting a nearby cottage, decides to film a ghost story there, Avery can't say no. But eerie things begin to happen at the house, and suddenly the imaginary becomes very real.
"Ghostlight" is rooted in Sonia's fascination with filmmaking, although it took her a while to get used to the idea of writing a contemporary story. "Once I had the idea of combining filmmaking with the paranormal, I decided to choose a setting very dear and familiar to me, which was my grandmother's farm in Tennessee," she said. "Hilliard House is based on Lylewood Inn, a late-19th century mansion that isn't far from my grandmother's house."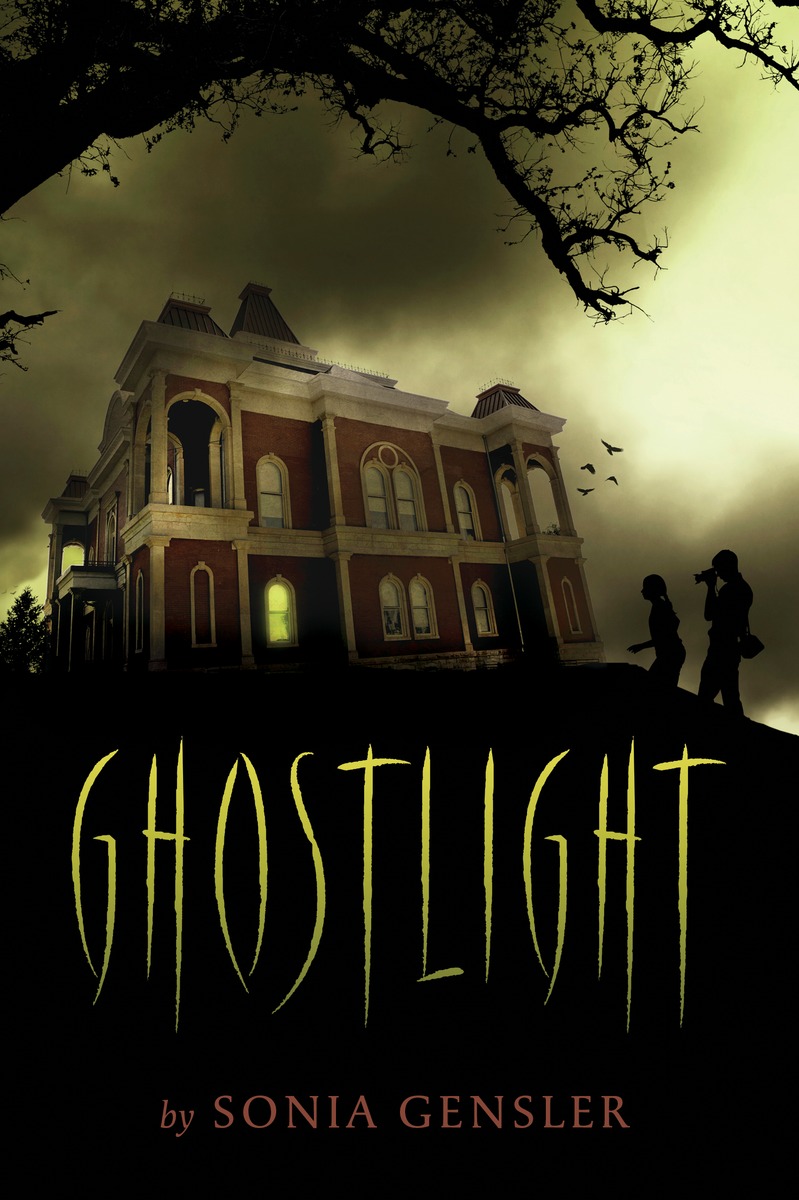 Once Sonia chose a setting, "Ghostlight" followed her typical creative path. "Once I have a place for the story, I do a lot of thinking and daydreaming," she said. "Eventually I start working on an outline, and at that time I usually dive into researching the time and place. I love research — actually I just love the whole planning stage of a project. The first draft is my least favorite part because it's truly painful and so very sloooow. Revision is much easier, and I enjoy it, but nothing is as fun as that planning stage!"
"Ghostlight" may be Sonia's first foray into the world of middle grade, but she says finding her footing felt natural. "I loved writing from the 'tween' perspective because I remember so well that feeling of being caught between the cozy activities of childhood and the more intense obsessions and relationships of teenhood."
Sonia says she doesn't write specifically for young people, rather she writes about them. "Young people deal with so much change, conflict, and drama that their narratives are compelling in a way that is both organic and familiar," she said.
Learn more about Sonia Gensler and "Ghostlight" by reading the complete transcript of her interview with Cracking the Cover.
© 2015 – 2017, Cracking the Cover. All rights reserved.