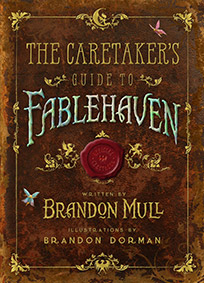 "THE CARETAKER'S GUIDE TO FABLEHAVEN," by Brandon Mull and Brandon Dorman, Shadow Mountain Publishing, Oct. 13, 2015, Hardcover, $24.99
Nine years ago, an unassuming little book named "Fablehaven" was published. It told the story of Kendra and Seth, siblings who visit their seemingly regular grandparents only to find out their grandparents are extraordinary and so is their home. Grandma and Grandpa Sorensen are in charge of Fablehaven, one of five disguised preserves for fairies, satyrs and other magical creatures. Over the course of five books, Kendra and Seth work to help save the preserve and battle bad guys — and creatures — along the way.
"The Caretaker's Guide to Fablehaven" is a companion to the series. It's written as if the reader is the new caretaker of the preserve. Not only does the book detail how to identify creatures, demons, dragons and wizards, but it also includes information about artifacts. Previous caretakers — and other Fablehaven characters — add their two cents with handwritten notes in the margins. Also included are fairies, artifacts, and creatures that will be featured in a planned upcoming sequel series called Dragonwatch.
"The Caretaker's Guide to Fablehaven" is a fun read for fans of the Fablehaven. It's a bit pricey when compared to the original books — you can now get the entire series in paperback for less than $30 on Amazon — but it's more of a coffee table book than a novel. Brandon Dorman's illustrations are beautifully detailed and really bring the creatures you imagined while reading to life. The excerpts are short, but informative, and the added commentaries bring a touch of the humor that really made the series sing.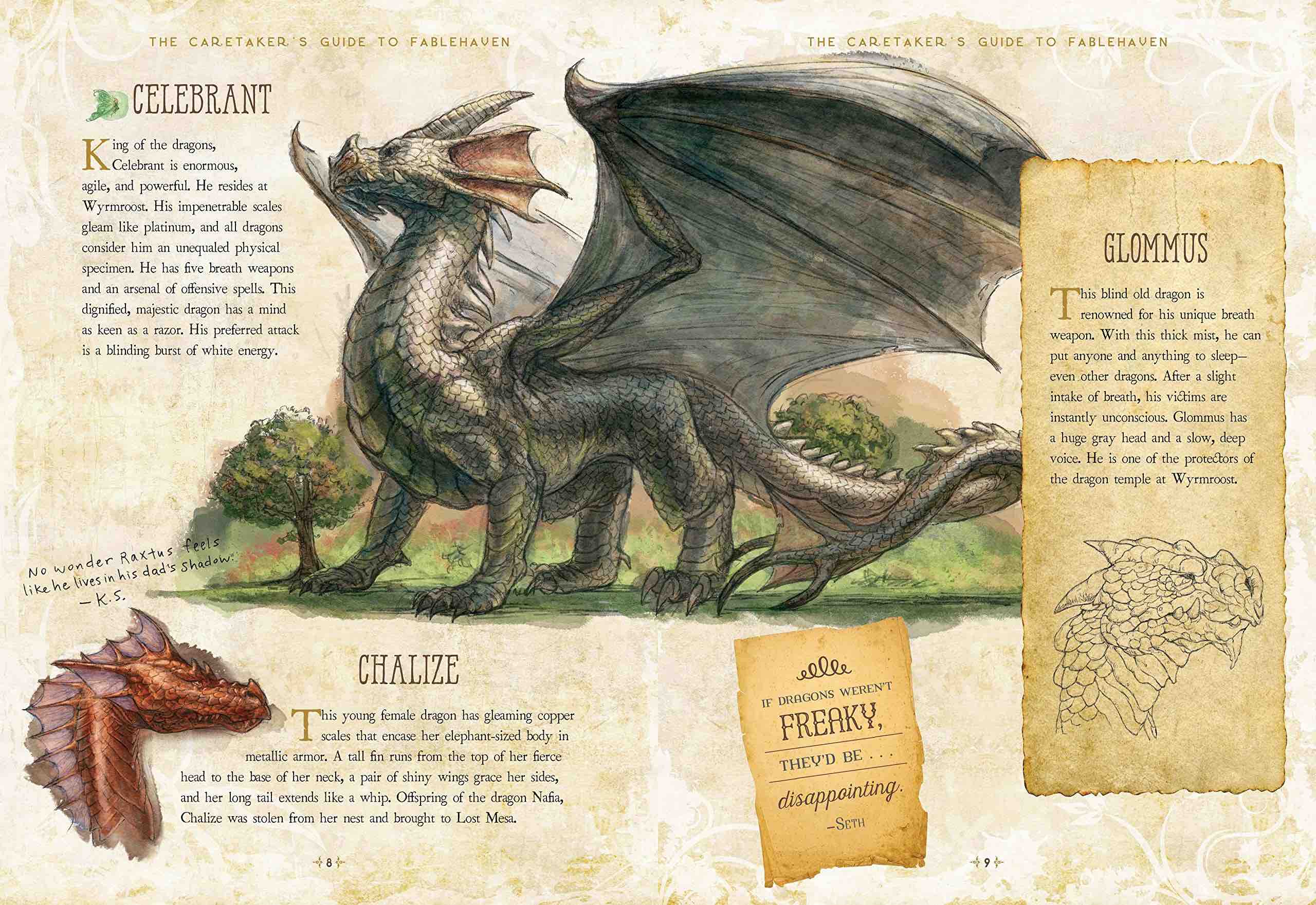 © 2015 – 2017, Cracking the Cover. All rights reserved.