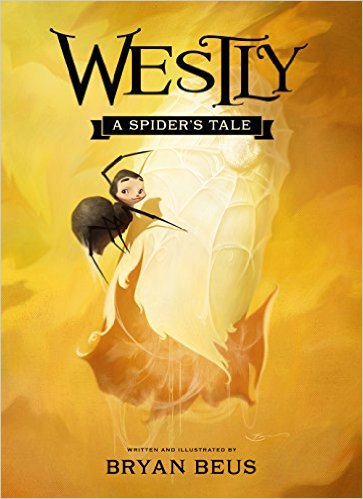 "WESTLY: A SPIDER'S TALE," by Bryan Beus, Shadow Mountain Publishing, Sept. 29, 2015, Hardcover, $15.99 (ages 8-11)
Westly is a prince. His father is Monarch, the king of the butterflies. When the day arrives for young caterpillars to form cocoons and take their place among the butterflies, Westly doesn't have many concerns. But when he emerges from his cocoon, worries are all he has. Instead of emerging a beautiful monarch, he comes out a spider. Afraid of the butterflies' reactions, Westly runs away. The young spider finds a new home with the "dirt eaters" (pretty much all other kinds of insects). Westly wants to make a difference, he wants to make his mark, and by doing so, he may just put those he loves the most in danger.
"Westly: A Spider's Tale" is a sweet little book. It's short and fast-paced. Bryan Beus writes with a clear voice that is warm and inviting. His accompanying illustrations are a nice addition, fleshing out the scene a little bit more. Young readers will identify with Westly and his desire to make his mark while being a part of something.
© 2015 – 2017, Cracking the Cover. All rights reserved.