Each year, Cracking the Cover compiles a list of books worth giving. The following are picture books published in 2015.
Toddler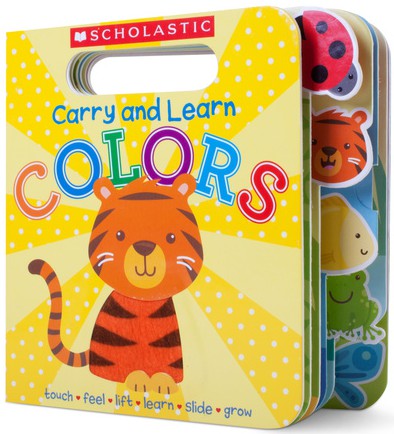 "CARRY AND LEARN COLORS," by Sarah G. Ward, Scholastic, March 31, 2015, Board book, $7.99 (ages 0 -3)
This is the first book in Scholastic's Carry and Learn series. My then-10-month-old sat with the book for more than 15 minutes. She loved turning the tabbed pages and feeling the textured animals used to depict colors: red ladybug, orange tiger, yellow fish, green frog and blue butterfly. The book has seen heavy use, and has held up well.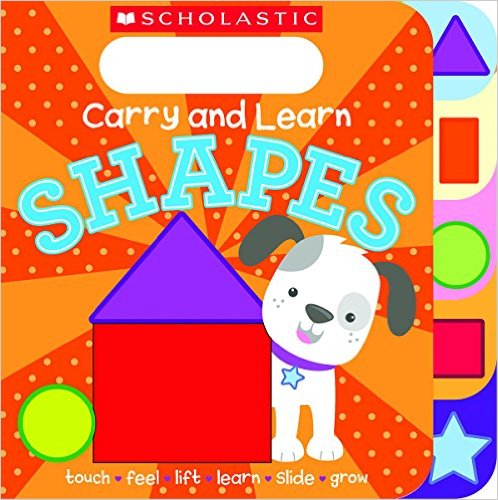 "CARRY AND LEARN SHAPES," by Scholastic and Sarah Ward, Cartwheel Books; Ltf Mus Br edition, Aug. 25, 2015, Boardbook, $7.99 (ages 0-3)
This is the third book in Scholastic's Carry and Learn series. It features elements that allow toddlers to touch, feel, lift, learn, slide and grow. And each page features a die-cut tab that not only makes it easier to turn, but reinforces the ideas on the page — in this case, shapes. My daughter loves to run her fingers along the different textures and to point to specific shapes and animal friends. The handle at the top makes it fun to carry around, too.
Ages 2 and up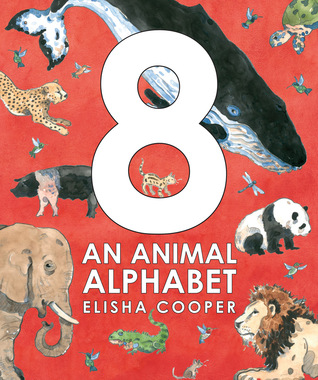 "8: AN ANIMAL ALPHABET," by Elisha Cooper, Orchard Books; 1 edition, July 28, 2015, Hardcover, $17.99 (ages 2-5)
As you can deduce from the title, this is an animal alphabet book. It's also a counting book; for each letter of the alphabet, one animal is pictured eight times. A "did you know?" section at the end of the book features one wild fact about each animal. Beautiful illustrations make this book a winner.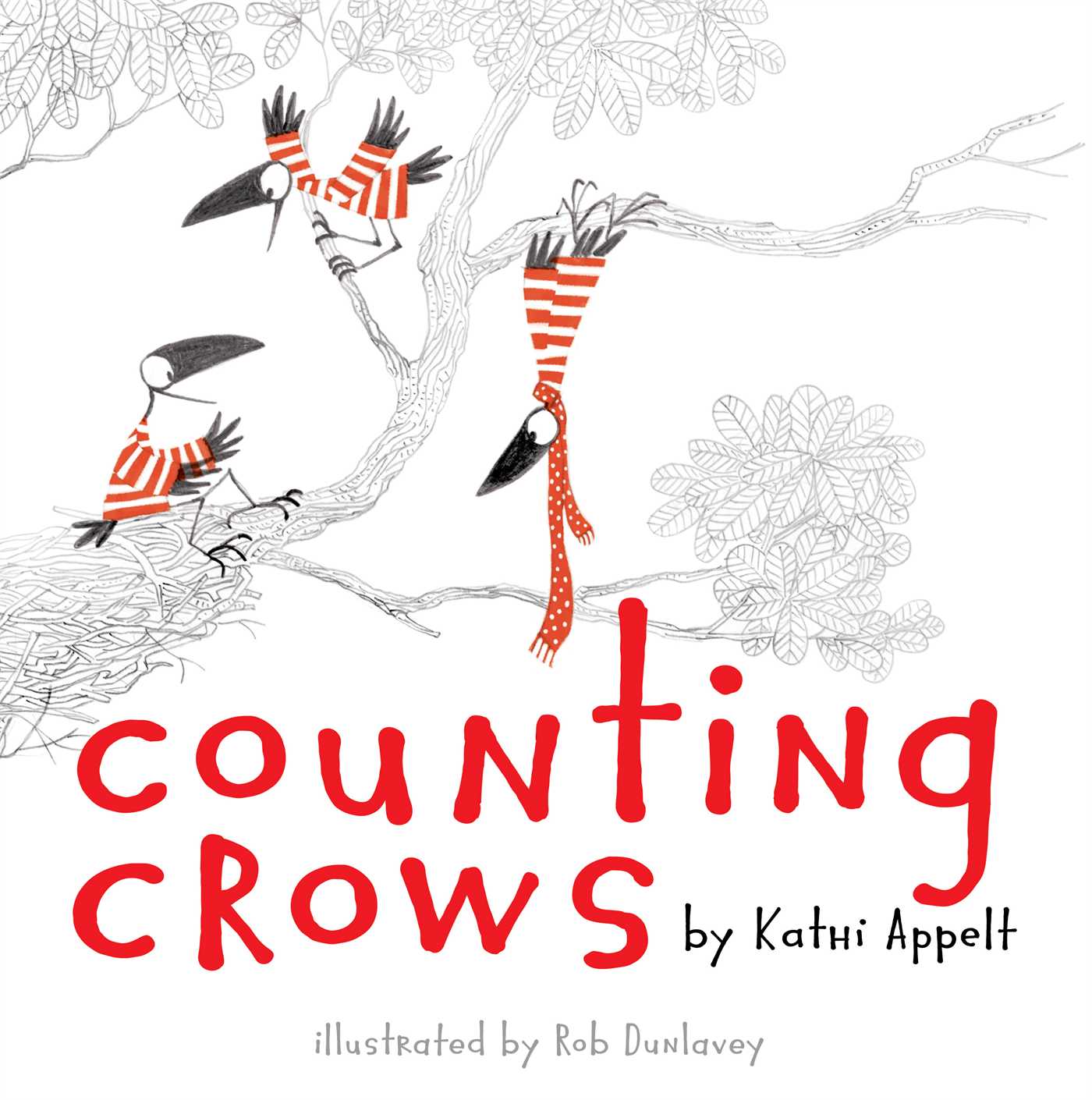 "COUNTING CROWS," by Kathi Appelt and Rob Dunlavey, Atheneum Books for Young Readers, March 3, 2015, Hardcover, $17.99 (ages 2-5)
If you've got a young reader in the house, I'd go with the book — it's clever and will most likely be more interesting to your little one. Starting with three and working up to twelve, readers follow the adventures of hungry crows that leave their nest in search of a snack. "Counting Crows" is not just a counting book — it's a story. Rhythmic writing pairs well with the counting aspect and brings a smile to the face. Pencil drawings enhanced by red digital ink on a stark white background draw focus to important elements and are just plain cool in their rendering.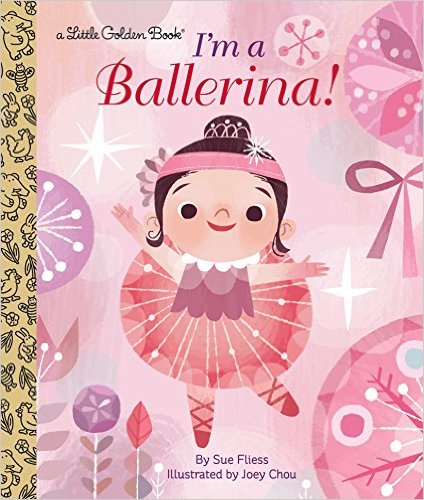 "I'M A BALLERINA!" by Sue Fliess and Joey Chou, Golden Books, July 14, 2015, $4.99 (ages 2-5)
A young girl takes readers to her ballet class and then to her first performance onstage. Though most little ballerinas in the suggested age range won't be doing any of the moves this little girl does in the book, young readers will identify with class time and nerves leading up to a first recital. The illustrations are charming and generic enough when it comes to dance moves to excite imagination.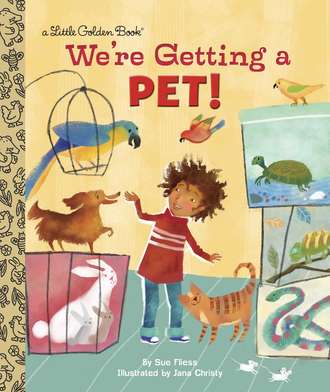 "WE'RE GETTING A PET!" by Sue Fliess and Jana Christy, Golden Books, July 14, 2015, $4.99 (ages 2-5)
A young boy and his family are ready to get their first pet, but the real question is what kind of pet should they get? The family takes a trip to the rescue shelter and examines all their options, finally choosing an older dog who's ready to be a best friend. There are lots of cute animal illustrations in this book, and the rhyming text is fun to read aloud.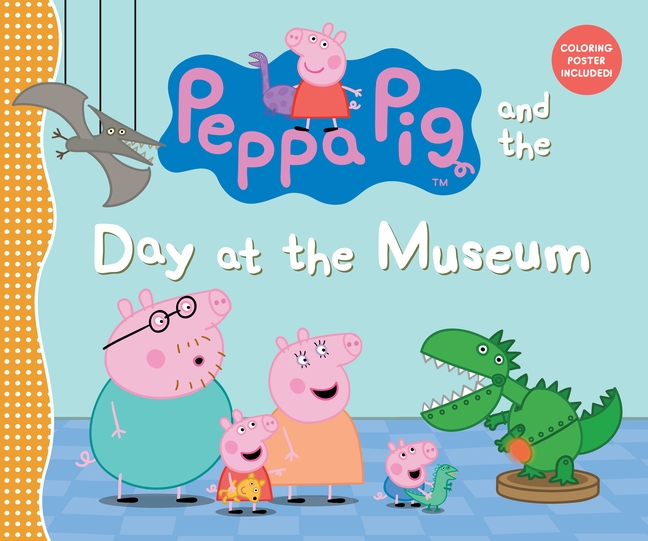 "PEPPA PIG AND THE DAY AT THE MUSEUM," by Candlewick Press, Oct 13, 2015, Hardcover, $12.99 (ages 2-5) and "PEPPA PIG AND THE GREAT VACATION," by Candlewick Press, Feb. 25, 2015, Hardcover, $12.99 (ages 2-5) and "PEPPA PIG AND THE TREASURE HUNT," by Candlewick Press, Feb. 25, 2015, Hardcover, $12.99 (ages 2-5)
Peppa Pig debuted in the U.K. as an animated TV series in 2004. Since then, she's become a worldwide favorite. In the U.S., her series runs on Nick Jr. The above listed books follow Peppa's adventures with her family. Prior to receiving these books, I had no real exposure to Peppa, and truthfully, I'm not interested in her show. My 21-month-old daughter, however, loves the Peppa books. She calls them "Pig, Pig" books and easily recognizes and identifies with certain concepts. I'm sure they will make more sense as she grows older, but for now, she enjoys the bright colors and fun piggies.
Ages 3 and up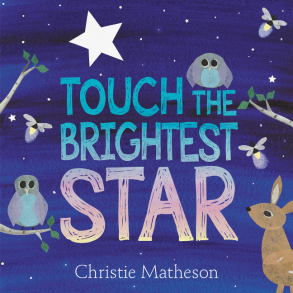 "TOUCH THE BRIGHTEST STAR," by Christie Matheson, Greenwillow Books, May 26, 2015, Hardcover, $15.99 (ages 3-7)
When you open "Touch the Brightest Star" magic truly does happen. It's an interactive look at the nighttime sky and is a great companion to Christie Matheson's "Tap the Magic Tree." Young readers are asked to do something on one page, and the result is revealed on the following: "Gently press the firefly. Oh! Press again to light up the sky." The illustrations are beautiful and the text/story is perfect for inquiring little minds.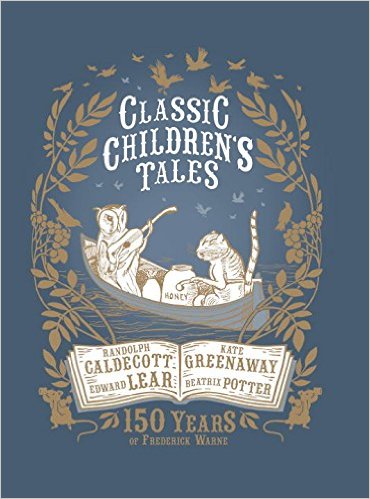 "CLASSIC CHILDREN'S TALES: 150 YEARS OF FREDERICK WARNE," by Beatrix Potter and Kate Greenaway, Warne, Oct. 6, 2015, Hardcover, $25 (ages 3-7)
"Classic Children's Tales" celebrates the 150th anniversary of Frederick Warne, which is best known for its publishing of "The Tale of Peter Rabbit." This collection features "Sly Old Cat," a never-before-published story of Beatrix Potter's; Randolph Caldecott's "Sing a Song of Sixpence;" Kate Greenaway's "Apple Pie" and "Mother Goose;" and Edward Lear's "Nonsense Songs and Stories" and "The Book of Nonsense." This book offers a touch of nostalgia, making it good for young a old readers alike.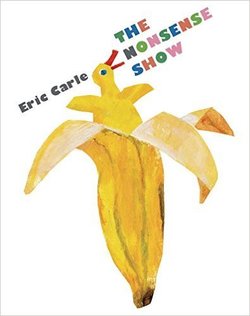 "THE NONSENSE SHOW," by Eric Carle, Philomel Books, Oct. 13, 2015, Hardcover, $18.99 (ages 3-7)
Eric Carle's work is easy to spot. His distinct style has resonated with generations. "The Nonsense Show" mixes his colorful illustrations with silliness that is sure to make little ones giggle. From a snake with two heads — one at each end — to a leopard with stripes there's plenty to talk and laugh about in this fun book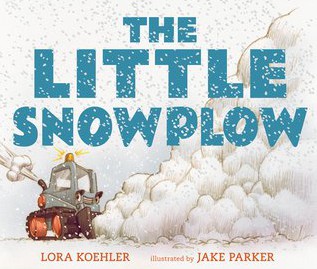 "THE LITTLE SNOWPLOW," by Lora Koehler and Jake Parker, Candlewick, Oct. 13, 2015, Hardcover, $15.99 (ages 3-7)
On the Mighty Mountain Road Crew, the trucks come in one size: BIG. That is, until the little snowplow joins the crew. None of the other trucks think that the little snowplow can handle the big storms, but he knows that he can do it — and just to be sure, he trains hard, pushing loads of gravel, pulling blocks of concrete, and doing plow lifts to get ready. But when a blizzard arrives, will the little snowplow's training be enough to clear the streets and handle unexpected trouble?
Ages 4 and up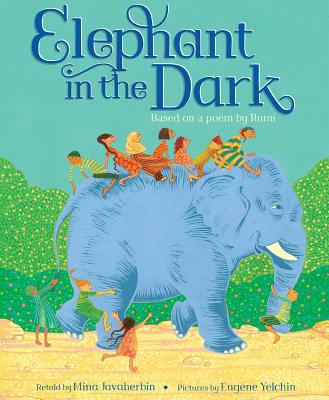 "ELEPHANT IN THE DARK," by Mina Javaherbin and Eugene Yelchin, Scholastic Press, Aug. 25, 2015, Hardcover, $17.99 (ages 4-8)
"Elephant in the Dark" is the retelling of the poem "The Three Blind Men and the Elephant" by Rumi. The book teaches a great lesson about truth and how often each person only knows a small piece of it. Eugene Yelchin's bright and characterized illustrations transport readers to a different place. I have a feeling this book will become a favorite in our home when my daughter is old enough to appreciate it.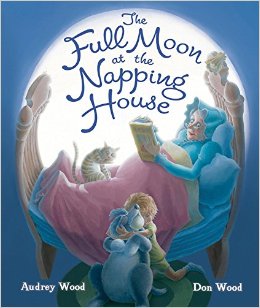 "THE FULL MOON AT THE NAPPING HOUSE," by Audrey Wood and Don Wood, HMH Books for Young Readers, Sept. 1, 2015, Hardcover, $17.99 (ages 4-7)
"The Full Moon at the Napping House" is the companion to Audrey and Don Wood's classic, "The Napping House." The familiar cast of characters is present, only this time around, the full moon is out, and no one in the house can get to sleep. It's not until a tiny visitor charms them with its song that Granny, her grandchild, the dog, the cat and a little mouse settle down for dreamland. Beautiful paintings and expertly crafted text come together in the perfect package. The words roll off your tongue and the illustrations draw you in. The publisher's suggested age range is 4-7, but I think you can definitely go younger with this one. My 18-month-old started oohing and awing as soon as it came out of its package. She loved the rhyming text and pointing at the different characters throughout.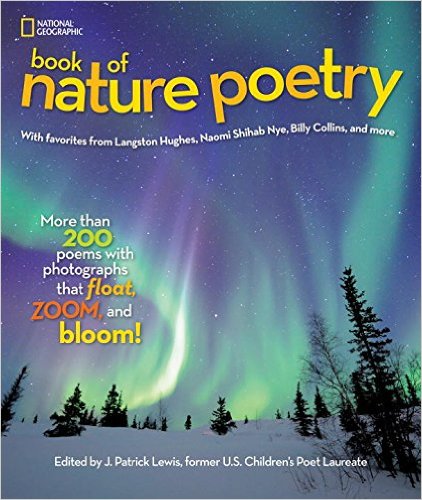 "NATIONAL GEOGRAPHIC BOOK OF NATURE POETRY: More than 200 Poems With Photographs That Float, Zoom, and Bloom!" National Geographic Children's Books, Oct. 13, 2015, Hardcover, $24.99 (ages 4-8)
When words in verse are paired with the awesomeness of nature, something magical happens! Former U.S. Poet Laureate J. Patrick Lewis curates an exuberant poetic celebration of the natural world in this stellar collection of nature poems. From trickling streams to deafening thrunderstorms to soaring mountains, discover majestic photography perfectly paired with contemporary (such as Billy Collins), classics (such as Robert Frost), and never-before-published works. (Synopsis provided by National Geographic)
This is a stunning book. Crisp and enticing photographs will catch younger readers' attention while verse creates a talking point for older ones. This is a large picture book at 192 pages, providing plenty of material for numerous reads.
Ages 5 and up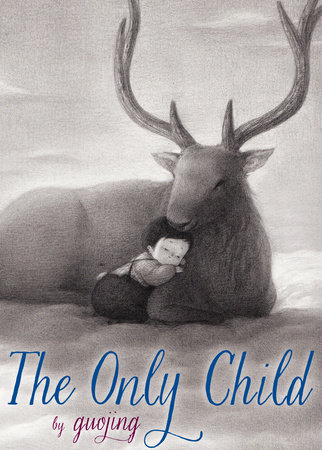 "THE ONLY CHILD," by Guojing, Schwartz & Wade, Dec. 1, 2015, Hardcover, $19.99 (ages 5-9)
I love picture books with no words; they encourage imagination with ever image. "The Only child" takes that even further. A little girl sets out to visit grandma and ends up lost and alone. She follows a mysterious stag deep into the woods, and she finds herself in a strange and wondrous world. This 100-page graphic picture book is beautiful. Guojing's pencil illustrations are detailed and inviting, and her overall story is full of emotion.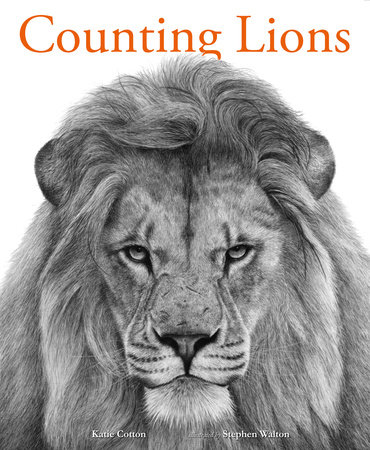 "COUNTING LIONS: PORTRAITS FROM THE WILD," by Katie Cotton and Stephen Walton, Candlewick, Oct. 13, 2015, Hardcover, $22 (ages 5 and up)
"Counting Lions" will wow you from the minute you see the cover. It's a counting book. It's an animal book. It's a coffee table book. And it's beautiful. Exquisite charcoal drawings of 10 endangered animals — lions, elephants, giraffes, pandas, tigers, chimpanzees, penguins, turtles, macaws and zebras — practically leap off the page. Stephen Walton's incredibly detailed illustrations look more like photographs than drawings. Simple yet inviting text accompanies each drawing, calling attention to particular behaviors or traits.
Ages 6 and up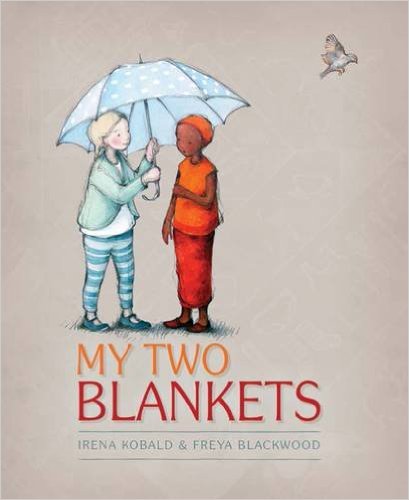 "MY TWO BLANKETS," by Irena Kobald and Freya Blackwood, HMH Books for Young Readers, Sept. 1, 2015, Hardcover, $16.99 (ages 6-9)
If ever there were a time when we needed more understanding, now would be it. "My Two Blankets" explores friendship and change in an emotional story of two girls from very different cultures. Cartwheel moves to a new country with her auntie, and everything is strange: the animals, the plants — even the wind. An old blanket gives Cartwheel comfort when she's sad — and a new blanket just might change her world. Soft illustrations paired with poetic words combine in perfect harmony.