Each year, Cracking the Cover compiles a list of books worth giving. The following are young adult books published in 2015.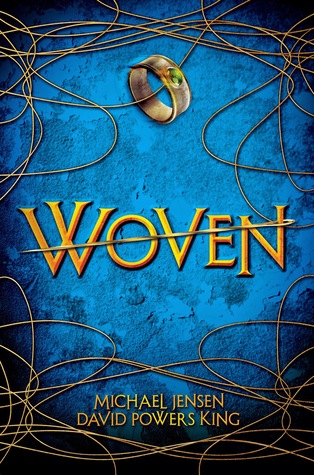 "WOVEN," by Michael Jensen and David Powers King, Scholastic Press, Jan. 27, 2015, Hardcover, $18.99 (young adult)
Nels has always dreamed of becoming a knight of Avërand, but shortly after defeating the kingdom's favored knight in a wrestling match, Nels is murdered by a mysterious figure. That's not the end of Nels' story. Nels awakens as a ghost, invisible to everyone, everyone except Princess Tyra. Tyra is your typical princess — spoiled and in love with the kingdom's favored knight. She's not exactly interested in helping Nels, but he's persistent, and as the mystery surrounding his death unfolds, they find themselves bound by a deadly secret and a common enemy.
Nels and Tyra are the reason "Woven" works so well. The two are a bit stereotypical in the beginning but quickly become more as their nuances are uncovered. Their personalities also play well off each other and by the end, you realize the title "Woven" refers to multiple elements in the book. Strength also comes in a plot that is interesting and multifaceted. Kudos to co-authors Michael Jensen and David Powers King for artfully weaving interesting characters into a complicated plot without getting clunky. It's not as easy as it sounds.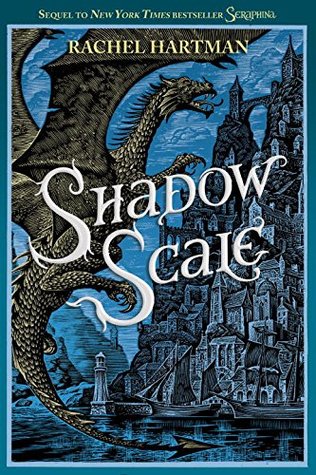 "Shadow Scale," by Rachel Hartman, Random House Books for Young Readers, March 10, 2015, Hardcover, $18.99, young adult
"Seraphina" introduced readers to the kingdom of Goredd where dragons and humans coexist in a seemingly harmonious way. When a dragon is accused of murdering a member of the royal family, decades of peace begin to slowly unravel. "Shadow Scale" returns readers to the thick of things. Seraphina is part girl, part dragon. Seraphina isn't the only half dragon, and she must find those like her. She has a curious connection to all of them, and there's a possibility that together they can put an end to all the fighting. Seraphina has long dreamed of creating a community for those like her, but as she journeys to other lands, she comes to learn that not everyone has the same vision. Seraphina finds herself the target of humans, dragons and half dragons with no idea how to unleash her own power.
Like "Seraphina," "Shadow Scale" has many layers to it. Rachel Hartman's writing is intricate and sophisticated, and that style lends itself well to the story that plays out. One of the strengths this time around is the development of some supporting characters. While Seraphina still plays the leading role, others add interest and depth to the already-strong story.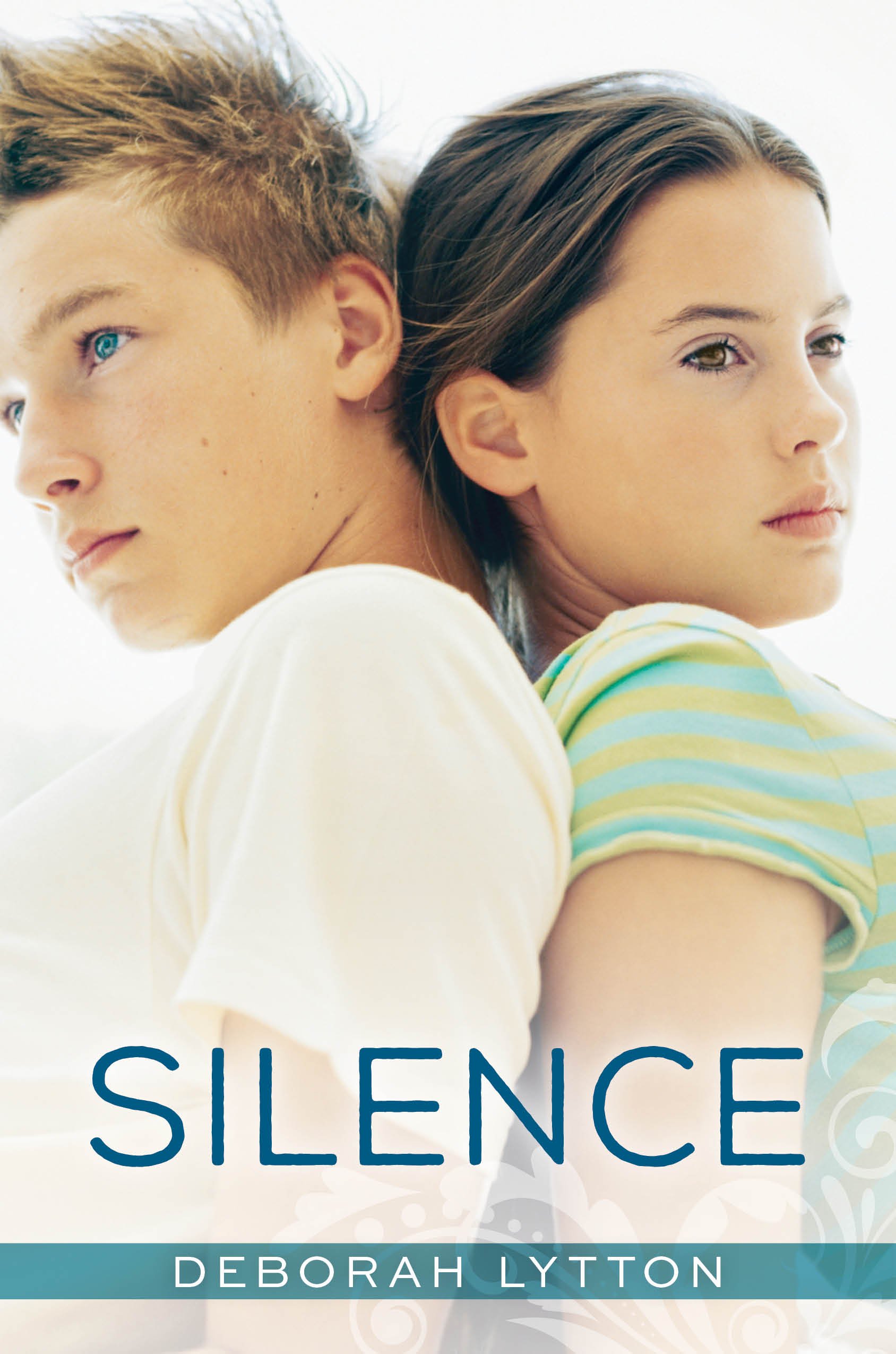 "SILENCE," Deborah Lytton, Shadow Mountain, March 3, 2015, Hardcover, $17.99, young adult
Stella has a voice to be reckoned with. Broadway is in her future — that much is certain. She's only a sophomore at her new high school, but she's already landed the lead in "West Side Story." She becomes popular overnight. Everything is lining up perfectly, and then tragedy strikes. In a heartbeat Stella is rendered deaf. She can't hear what people are saying let alone hear herself speak or sing. Her future is no longer set in stone. Stella is lost without her voice. It's what defined her, until Hayden takes her under his wing. Stella and Hayden have an instant connection. With Hayden's help, Stella begins to see the world through different eyes. He gives her hope, and she gives him acceptance. But as with everything, new challenges arise. Challenges this new friendship may not survive.
"Silence" is a quick and addicting read — I finished it in one sitting. And quite honestly, it's nice to find a book like this that leaves out the sex. Yes, I know some teenagers engage in sexual activity, but not all of them do. And in the case of "Silence" it was unnecessary. If you're looking for a clean and engaging read, "Silence" is a good choice.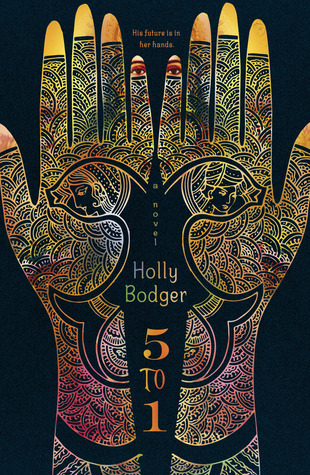 "5 to 1," by Holly Bodger, Knopf Books for Young Readers, May 12, 2015, Hardcover, $17.99 (young adult)
It's the year 2054, and after years of gender selection, India's population consists of five boys for every girl. With such a disparity, women have become important. And women are tired of the state of things. So instead of choosing the highest bidder, the women form the country of Koyanagar and have created a series of tests so that every boy has the chance to win a wife. The problem is, not every girl wants to be a wife. And not every boy wants to marry the girl they're fighting for. Sudasa and Kiran are forced to play their role in the tests, and neither is willing to go down with a fight. As the tests progress, though, they realize they may just be on the same team.
"5 to 1" is one of those books that does make you think. Because of the alternating points of view, it's easy to place yourself in both character's shoes, questioning what you would do if it were you forced into this situation. And because gender selection is actively practiced today, it's not hard to imagine a future such as this one.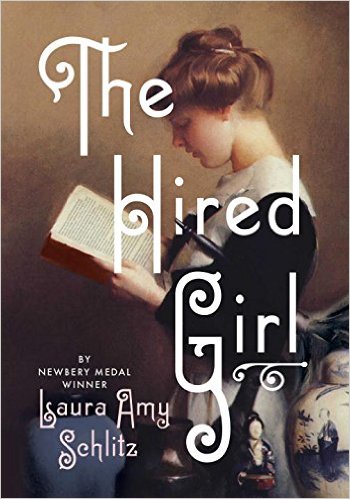 "THE HIRED GIRL," by Laura Amy Schlitz, Candlewick, Sept. 8, 2015, Hardcover, $17.99 (young adult)
"The Hired Girl" is comprised of the journal entries of the fictional Joan Skraggs. Joan's beloved teacher gives her the diary when the 14-year-old's father decides she must earn her keep on their Pennsylvania farm. Joan dreams of a life away from the farm, somewhere she can live like one of the heroines from her beloved novels. That's never going to happen in her current circumstances, but when Joan's father burns her books, she decides to change her future. Joan plans her escape and heads for Baltimore. She pins up her hair and puts on a longer dress. And when the chance arrives, she presents herself as an 18-year-old looking for a position as a hired girl. Soon Joan finds herself in the Rosenbach home, training under the strict Malka in a Jewish household with two stoves and two sinks. Keeping a kosher household is a little strange for Joan, but the Rosenbachs have all the newest amenities, they send out the laundry, and she makes $6 a week. What more could she ask for?
The inspiration for "The Hired Girl" came from author Laura Amy Schlitz's grandmother's journal. And that makes sense. Joan's diary entries come across as authentic. The book feels as if you are reading a true account. The thing is, though, you get so caught up in Joan's journey, that you forget about the writing style and just keep reading.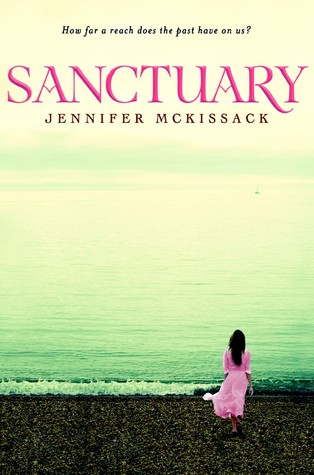 "SANCTUARY," by Jennifer McKissack, Scholastic Press, Sept. 29, 2015, Hardcover, $17.99 (young adult)
Cecilia Cross was born at Sanctuary. It was her home until the accidental death of her sister and grandmother and the committal of her mother. Those events caused her aunt Cecilia to send her away to boarding school. But after the death of her aunt, Cecilia is forced to return to the French-Gothic mansion situated on a remote island off the coast of Maine. Cecilia finds herself conflicted, drawn to the ocean and grounds she loved as a child but haunted by her family's tragic past. To make matters worse, Cecilia's uncle has invited Eli Bauer, a young professor, to not only examine Sanctuary's library but to acquire it as well. The library is Cecilia's safe place, her sanctuary within Sanctuary. She wants nothing more than to hate Eli, but she finds herself intrigued by this young man who isn't afraid to speak up to her uncle. There's more to Eli than he's letting on; could he be the one to help her or does he have ulterior motives, as well?
Set in pre-war 1939, there's a timelessness to "Sanctuary" that is missing in a lot of literature today. The story quite simply wouldn't work in a setting full of smartphones and self-absorbed teenagers. "Sanctuary" is spine-tingling creepy and completely captivating. It's a novel I look forward to rereading time and time again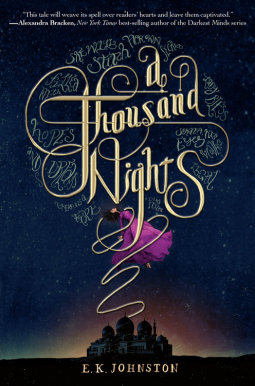 "A THOUSAND NIGHTS," by E.K. Johnston, Disney-Hyperion, Oct. 6, 2015, Hardcover, $18.99 (young adult)
Lo-Melkhiin is both feared and revered. He has brought peace and prosperity to the land, but that security has come at a price — the lives of hundreds of young women. Lo-Melkhiin has taken 300 girls as his wife. Some have lasted a few days or even a week; some less than 24 hours. When Lo-Melkhiin comes to her village, the book's narrator knows he will want the best. In her village, her sister is the loveliest, and she is determined her sister won't be next. So she takes her place knowing death will soon follow. Night after night, Lo-Melkhiin listens to her stories, and each morning dawns with her still alive. She wanders the palace unhindered, discovering the secrets behind Lo-Melkhiin's reign. Back in their village, her sister mourns and plans, calling upon the spirits her family have always worshipped. Unseen magic is awakened. It is awakened at the palace, too. As time passes, the two sisters begin to think beyond grief and begin to think of a future free of Lo-Melkhiin.
"A Thousand Nights" is and expertly crafted reimagining of "Arabian Nights." It has an intimate feel, almost as if the narrator is sitting across the room from you telling you her story. The author's choice of never addressing anyone except Lo-Melkhiin by name is unusual, but it works well, adding to the intimacy. In fact, it wasn't until the very end that I realized I didn't know the narrator's name throughout. I didn't need to. E.K. Johnston's prose is silky smooth with just the right amount of spice for good measure. Her story is one I plan to read multiple times.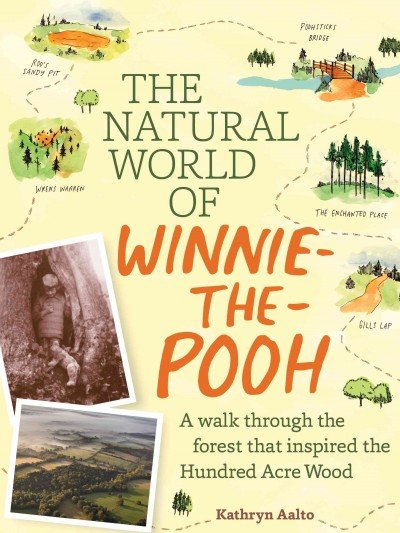 "THE NATURAL WORLD OF WINNIE-THE-POOH: A Walk Through the Forest that Inspired the Hundred Acre Wood," by Kathryn Aalto, Timber Press, Sept. 23, 2015, Hardcover, $24.95 (young adult)
"The Natural World of Winnie-the-Pooh" explores the magical landscapes where Pooh, Christopher Robin and their friends live and play. The Hundred Acre Wood — the setting for Winnie-the-Pooh's adventures — was inspired by Ashdown Forest, a wildlife haven that spans more than 6,000 acres in southeast England. In the pages of this book you can visit the ancient black walnut tree on the edge of the forest that became Pooh's house, go deep into the pine trees to find Poohsticks Bridge, and climb up to the top of the enchanted Galleons Lap, where Pooh says goodbye to Christopher Robin. You will discover how Milne's childhood connection with nature and his role as a father influenced his famous stories, and how his close collaboration with illustrator E. H. Shepard brought those stories to life. (Synopsis provided by Timber Press)
Though not technically a young adult book, "The Natural World of Winnie-the-Pooh" will still appeal to this group of readers. Fans will enjoy photographs of Ashdown Forest paired with Shepard's illustrations. The text is inviting and presented in easy-to-digest sections.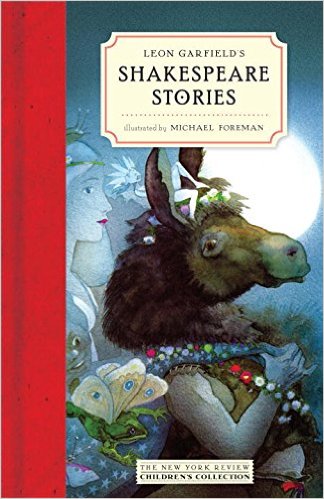 "LEON GARFIELD'S SHAKESPEARE STORIES,"  by Leon Garfield and Michael Foreman, NYR Children's Collection, Nov. 3, 2015, Hardcover, $24.95 (young adult)
Here 21 of the Bard's plays are refashioned into stories that are true to the wit, the humor, the wisdom, the sublime heights, the terrifying depths, and above all the poetry of their great originals. Throughout, Garfield weaves in Shakespeare's own words, accustoming young readers to language and lines that might at first seem forbiddingly unfamiliar. (Synopsis provided by New York Review)
Shakespeare's works are studied every day in classrooms throughout the country, but his words aren't the most accessible in the English language. This book bridges the gap, bringing the Bard's works to life in a simplified way without losing the original tone or meaning.