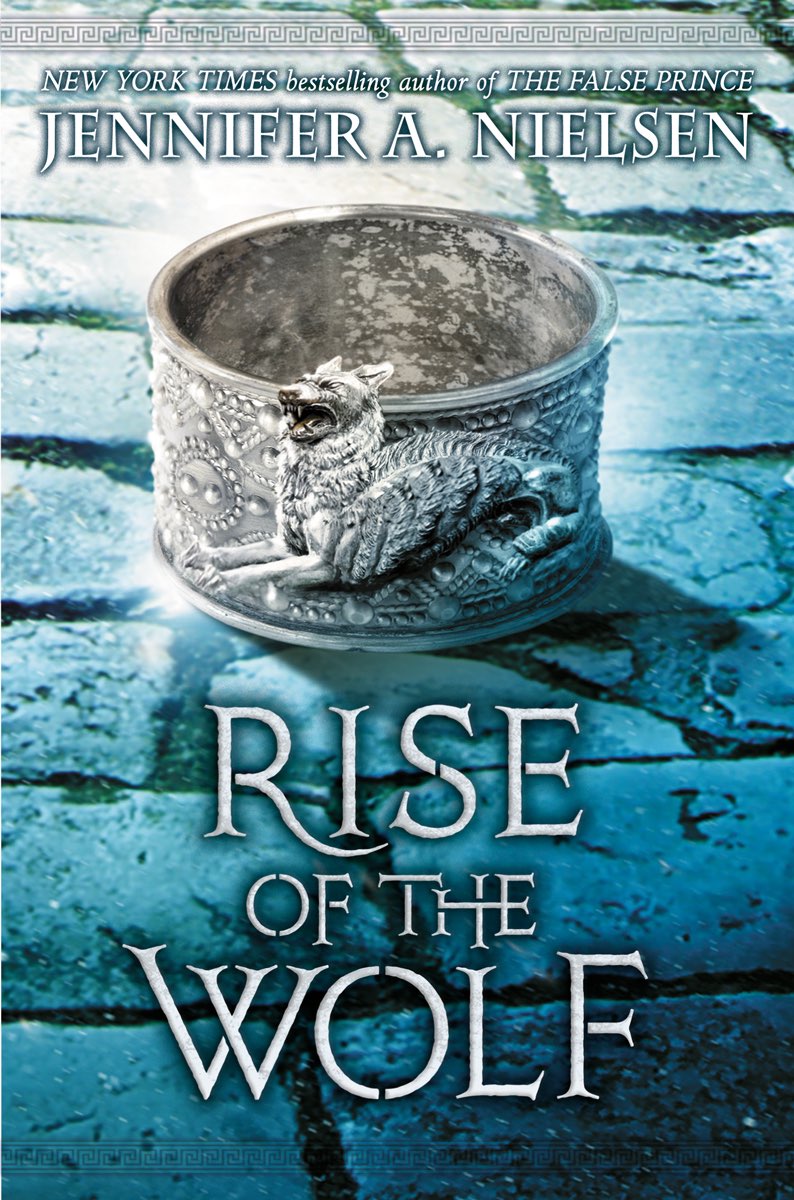 "RISE OF THE WOLF ," by Jennifer A. Nielsen, Scholastic, Jan.26, 2016, hardcover, $17.99 (ages 9-12)
Nic escaped enslavement in the mines of Rome, but he did so at a cost. His discovery of an ancient bulla, an amulet once owned by the great Caesar and powered by the gods, has entered him into another form of enslavement.
The Praetor War — the battle to destroy Rome from within — is in full force, and both sides believe Nic holds the key to winning it. Nic is no more than a pawn in this battle, and he knows it. When the Praetors capture his mother, they know he will do anything to save her. Nic enters into a bargain, challenging the Praetors to a chariot race. At stake is not only his mother's freedom but the future of Rome itself.
"Rise of the Wolf" is the second book in Jennifer A. Nielsen's Mark of a Thief trilogy. It's been a while since I read the first book in the series, "Mark of a Thief," and I would encourage readers to reread it before delving into the second novel.
If you've been following my blog, then you know I'm a fan of Jennifer's. Her books are interesting, complex, full of action and packed with heart. "Rise of the Wolf" is no different.
So-called "hump" or "middle-child" books in trilogies often feel as if the author is just trying to arc the story from point A to point B, but "Rise of the Wolf" feels like it has a distinct purpose. Does it stand alone? No. Does it make you feel like you've wasted your time? No. An important part of Nic's journey plays out here. He grows both physically and emotionally. You get to know his character on a deeper level. There's less exploration of growth with some of the minor characters, which would be nice, but because this is Nic's story that's to be expected.
As with all trilogies, they're best read as a set. I'm looking forward to the final novel. Only then will we see how well each book stands on its own and as a whole.
Jennifer A. Nielsen, will be joined by authors Lindsey Leavitt, Sara B. Larson, Frank Cole, and Bobbie Pyron for a discussion and signing to celebrate the release of Jen's new book, "Rise of the Wolf" on Tuesday, Jan. 26, at 7 p.m. at the King's English Bookshop in Salt Lake City. Each author will be available to sign copies of their books after the event.
© 2016 – 2017, Cracking the Cover. All rights reserved.