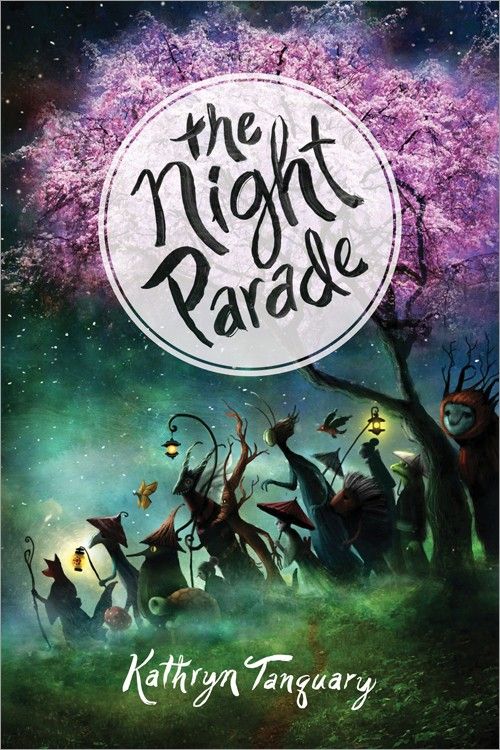 "THE NIGHT PARADE," by Kathryn Tanquary, Sourcebooks Jabberwocky, Jan. 5, 2016, Hardcover $16.99 (ages 10-14)
Saki is like most girls her age, wanting to spend time with friends, especially during summer vacation. But this summer while all her friends will be gallivanting around Tokyo, Saki will be with her parents and her brother in her grandmother's out-of-the-way village. There she will participate in the antiquated rituals her grandmother holds dear. But preparing for the Obon ceremony and the activities surrounding it is boring.
Saki has little-to-no cell coverage and feels cut off from the world. When some of the local kids take interest and invite Saki to join them away from the traditional festivities, she jumps at the chance for a little fun. Except fun means disrespecting her family's ancestral shrine. When Saki rings the sacred bell playtime is over — she unleashes a death curse, and she's got three nights and three spirit guides to help her set things right.
In many ways, "The Night Parade" feels like a Hayao Miyazaki film. In fact, when the spirit guides make their appearance, that's how I imagined them. There's a lyrical feel to author Kathryn Tanquary's prose, which lends itself well to the magical world she creates.
Where it doesn't lend itself quite so well is the beginning of the novel. "The Night Parade" starts out slowly. Part of that is because it takes a while to get used to the Japanese names, places and traditions, and part of that is what I can only assume is intentionally slow pacing. It does set the tone and contrast for what happens later, but it takes a few chapters, and some readers may lose interest without the proper encouragement.
I hope readers will stick with "Night Parade" long enough to get to the death curse, because from then on, the book moves quickly. The characters, both minor and major, become vastly more interesting, and the overall tale is one you get lost in.
© 2016 – 2017, Cracking the Cover. All rights reserved.