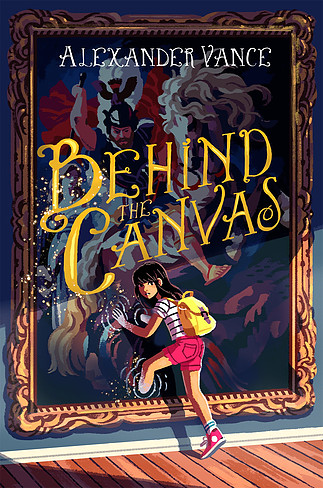 "BEHIND THE CANVAS," by Alexander Vance, Feiwel & Friends, Feb. 23, 2016, Hardcover, $16.99 (ages 10 and up)
In Alexander Vance's "Behind the Canvas" you enter a world where paintings are alive, and art is a further illusion than originally thought. It's a wild ride through history and the creative process.
Claudia is an art-lover. There's nowhere else she'd rather be than at a museum, living, breathing the masterpieces. One day, Claudia discovers a boy with blue eyes in a painting. She's immediately drawn to him, but she quickly learns she's the only person who can see him.
It turns out Pim was once a real flesh-and-blood boy. He got on the wrong side of a power-hungry witch and has been trapped in the world beyond the canvas for centuries. Claudia becomes the first real friend he's ever had, and she might be the key to releasing him from the canvas.
With the help of an ancient artist and a magic cookbook, Claudia enters a world where vivid and terrifying images are more than imagination — they're reality. Claudia's quest is to destroy the witch's most cherished possession and set Pim free. If only Pim had told her the full truth to begin with…
There are a lot of references to artists and art alike throughout "Behind the Canvas," but that shouldn't keep people from checking the novel out. Author Alexander Vance has added footnotes for each of these important elements at the end of each chapter, and they're much more interesting than normal footnotes.
I think my favorite elements in "Behind the Canvas" come in the transition from painting to painting. I can only imagine what it would be like to cross the border and have such an abrupt change. The amount of detail Vance includes makes each scene come alive, whether you know the painting/artist or not.
The premise of "Behind the Canvas" is clever and interesting. And though the novel is a stand-alone, there are infinite possibilities in which Vance could explore and expand the universe he's created.
© 2016 – 2017, Cracking the Cover. All rights reserved.