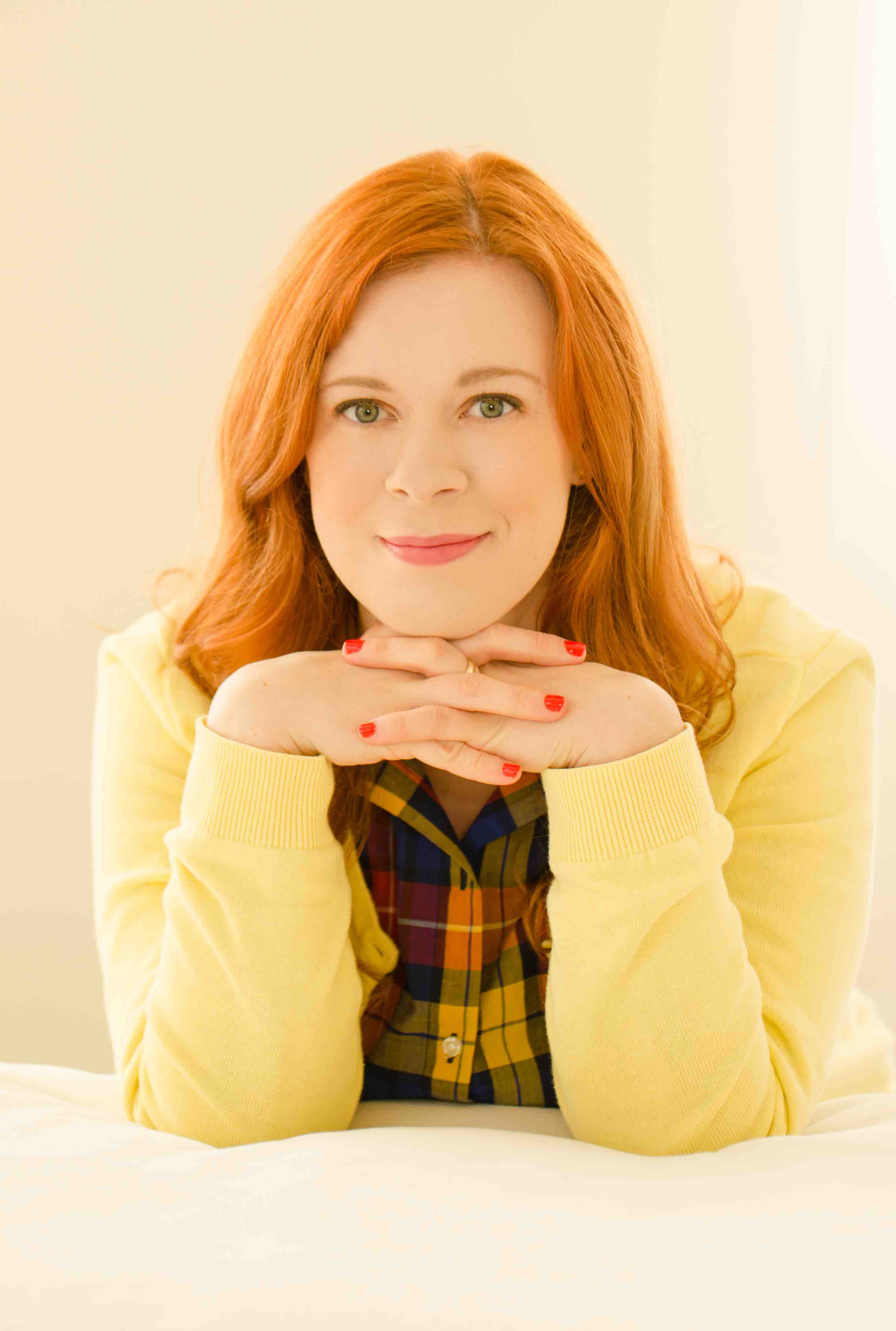 "I write because I exist. Because I read. Because I breathe."
Writing is the way Lindsay Eagar processes the world around her. "And, oh, what a magical world it is! … Things around me and things far away (or things that are completely impossible!) inspire me to weave stories. There's never a shortage of beautiful and terrible things to draw from, and to write feels like a celebration of the beautiful and the terrible, every time I sit down to write."
Lindsay has been "stringing words into stories" since she was very young, and she says the more she writes, the harder it gets. "It gets harder because I get better, and the stories I choose to write become more and more personal and important to me. I write because I have something to say. I write, even if it's just an echo back to myself."
Over time, Lindsay decided to focus her writing toward young readers. It's a decision she re-evaluates almost every time she sits down to write because, she says, it is a great privilege and responsibility. "I used to think, 'I only write the stories I want to write, and the industry decides where the books are shelved,' but it's a much more deliberate choice than that," Lindsay told Cracking the Cover.
"Writing for children allows me to tear down walls between the real and the fantastical, and I can do it without any justification or explanation necessary. I can entertain. I can joke. I can write about the saddest, darkest moments of life without cynicism or sentimentality. I can write about unicorns and Bigfoot and bullies at school and have it all blend into something very grounded, very real."
Lindsay's debut novel, "Hour of the Bees," follows 12-year-old Carol as she spends her summer on her grandfather's ranch in the middle of the New Mexico desert. As Carol helps her family prepare the property for sale, she finds herself drawn to Serge, who is slowly progressing into dementia. Serge tells Carol stories about a healing tree and bees that will bring back the rain and end a 100 years of drought. The stories almost seem real, but they couldn't be, could they?
Every novel must begin somewhere, and "Hour of the Bees" is no different. Except, perhaps, that it began with a title. "My plan was to write something new and different, as quickly as possible, so as to stop the suffering caused by my previous manuscript, which was a completely failure," Lindsay said. "I had been working on a different middle grade book, and despite rewrite after rewrite, it wasn't working. I knew it was time to trunk it and start fresh — a blank page, a blank mind."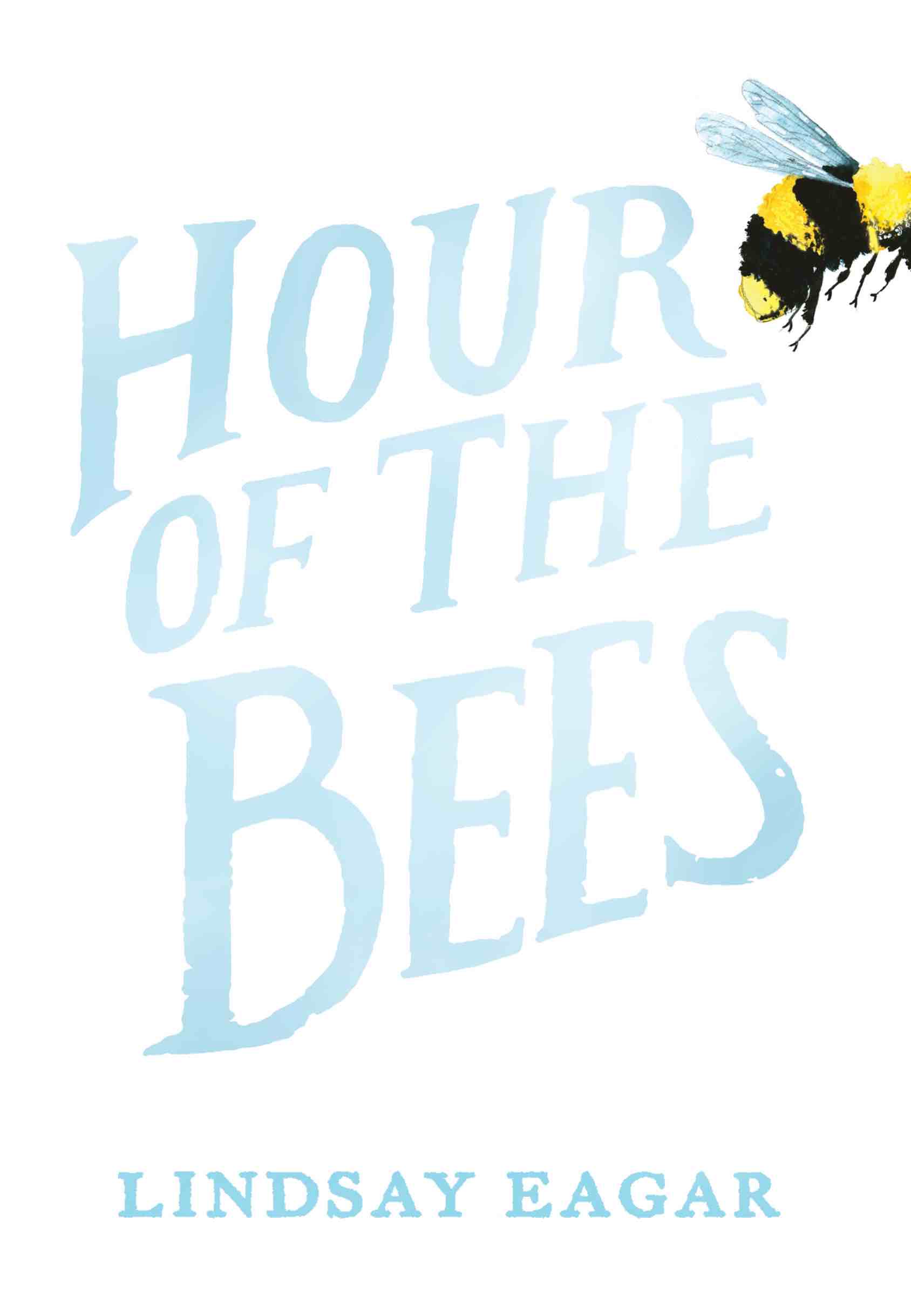 With nothing but a new notebook and the phrase of words, "hour of the bees," Lindsay started writing. She was a single mother of a rambunctious 3-year-old, and for 10 days they walked to the park where Lindsay camped out in the shade of a tree and wrote. "The story poured out of me like it already existed somewhere else, and I was just its receptacle. Ten days later, I finished it."
"Hour of the Bees" is told from Carol's perspective with her grandfather's stories weaved throughout. "It was very seamless to write, because the two pieces of the story — Carol's and her grandfather's — connect so organically," Lindsay said. "There were times in the revision process when I felt the stories about the tree and the lake (the grandfather's viewpoints) were shinier and more entertaining to read than Carol's, and other times when the opposite was true. I worked hard to make sure they were balanced, and that readers weren't dragging through one of the narratives to get to the parts they liked."
And it's the bees that tie the two narratives together. Because the title came first, Lindsay knew she would incorporate bees into her story somehow. The question was whether to add the literally or metaphorically. She ended up doing both. "The bees literally begin pestering my protagonist, Carol, as soon as she reaches her grandfather's ranch, and she soon learns about Serge's history with bees," Lindsay said. "But they also serve as a metaphorical counterbalance for the dry desert — amid such bleak conditions, the bees are the source of life. They pollinate, they make flowers bloom, and in my book, they are the bringers of water."
At one point in "Hour of the Bees" Serge asks Carol how she measures time. Time and the way it's measured are key themes throughout the novel. And it's something Lindsay has become aware of in her own life.
"Before I became a mother, I did not appreciate time," she said. "I let it just trickle away, minute by minute. This isn't saying that all parents measure time with appreciation and all childless people do not; simply that it took my daughter to help me appreciate what eight hours is (a luxurious night's sleep), or what five minutes is (a decent shower) or what one minute is (long enough to read a page or two) or what one second is (feels like an hour, if your daughter is falling off the pirate ship playground while you helplessly watch from the sidelines)."
Practically speaking, Lindsay's gauge for measuring time also changed after finishing her novel, "because time measurement in publishing is the industry's greatest joke. Publishing is 99 percent waiting. Radio silence. A ne'er-budging inbox. But when things do happen, I feel like I can live inside of those moments for days."
With "Hour of the Bees" under her belt, Lindsay has returned to the middle-grade novel she trunked earlier. "Race to the Bottom of the Sea — about the daughter of famous marine biologists who is kidnapped by a vicious pirate to retrieve his sunken treasure from the ocean floor — will be her second book with Candlewick, and it's slated for release in 2017. "If 'Hour of the Bees' was the book of my soul, 'Race to the Bottom of the Sea' is the book of my heart," Lindsay said. "It's exactly what 10-year-old Lindsay would have wanted to find on the shelves — colorful, romantic and extremely nerdy."
*Learn more about Lindsay by reading the complete transcript of her interview with Cracking the Cover.