It's springtime, and what better way to celebrate than with a book? Whether you're looking for a holiday gift or just a little something to welcome in the changing season, the following books are a great option for the young reader in your life.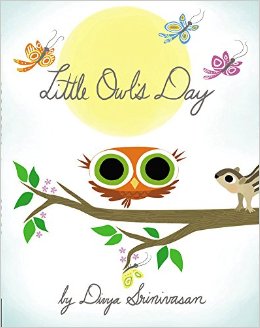 "LITTLE OWL'S DAY," by Divya Srinivasan, Viking Books for Young Readers, Feb. 9, 2016, Boardbook, $7.99 (ages 2-5)
Chikit-chikit-chik! A squirrel is chittering. Little Owl opens his eyes to the bright sunlight. He's supposed to be asleep, but he's too curious about the world around him. The forest is so different during the day. He watches butterflies dance, wolf pups play and sees his first rainbow. When Little Owl returns to his tree, he's tired, but he has so much to tell Raccoon and a moon to show Bear.
A companion to "Little Owl's Night," "Little Owl's Day" continues the celebration of the natural world. Lilting text is combined with adorable illustrations, making this a book young ones will return to multiple times.
---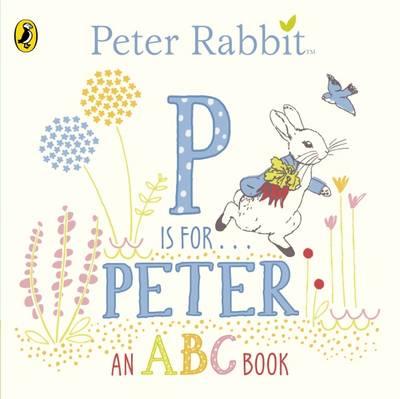 "P IS FOR PETER (PETER RABBIT)," by Beatrix Potter, Warne, Feb. 9, 2016, Boardbook, $9.99 (ages 2-5)
If you're a fan of Beatrix Potter, but are looking for something that might appeal to even the youngest of readers, "P is for Peter" is an excellent choice. This sweet boardbook introduces readers to the alphabet with the help of Peter Rabbit and his friends. "A is for . . . A cozy dormouse. B is for . . . sleeping bunnies. C is for … A curious creature." The illustrations are classic Potter with soft colors and gentle creatures welcoming with every turn of the page.
---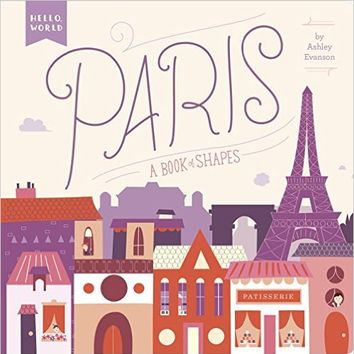 "PARIS: A BOOK OF SHAPES," by Ashley Evanson, Grosset & Dunlap, Oct. 20, 2015, Boardbook, $6.99 (ages 2-5)
Paris is an art-lover's dream, not only for the paintings and sculpture, but for the architecture as well. In "Paris: A Book of Shapes," Ashley Evanson uses that architecture to introduce little readers to shapes within the surrounding world. There are triangles at the Louvre, rectangles at Notre-Dame Cathedral, arches at the Arc de Triomphe and stars in the night sky. Bold colors and graphic illustrations play up the shapes theme while maintaining the look of the real places featured. "Paris: A Book of Shapes" is part of Evanson's Hello, World series, which pairs early learning concepts with illustrations of cities around the world. Also available are "London: A Book of Opposites," "San Francisco: A Book of Numbers" and "New York: A Book of Colors."
---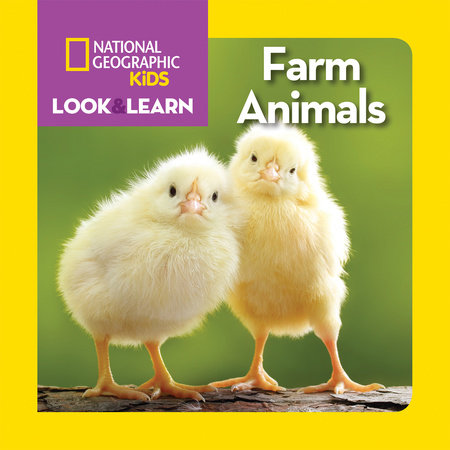 "NATIONAL GEOGRAPHIC KIDS LOOK AND LEARN: FARM ANIMALS (LOOK & LEARN)," by National Geographic Children's Books, Feb. 9, 2016, Boardbook $6.99 (ages 2-5)
Farm animals come in all shapes and sizes. From cows and chicks to sheep and pigs, young readers will meet their favorite farm animals, and learn more about them through simple, age-appropriate language in this colorful board book. "Farm Animals" offers fun tidbits that go beyond, "this is a horse," and a simple quiz at the end offers further learning opportunities.
---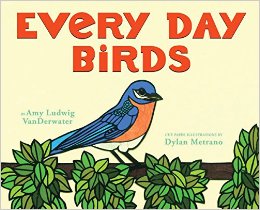 "EVERY DAY BIRDS," by Amy Ludwig VanDerwater and Dylan Metrano, Orchard Books, Feb. 23, 2016, Hardcover, $17.99 (ages 3-5)
"Every day we watch for birds weaving through our sky. We listen to their calls and songs. We like to see them fly." Young readers are invited to explore the world of birds with simple poetic text: "Heron fishes with his bill. Sparrow hops in brown." But the star here is the beautiful paper-cuttings by first-time picture book illustrator Dylan Metrano.
Though my daughter just turned 2, she was immediately drawn to "Every Day Birds." We read the book four times in a row with our first sitting, and have continued to love it since. An added bonus is a section featuring interesting facts about each bird at the back of the book. This inclusion brings new information and interest as readers grow older.
---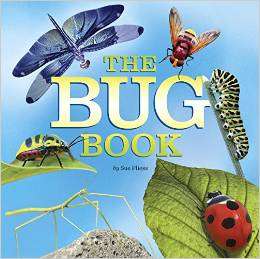 The Bug Book by Sue Fliess, Grosset & Dunlap, Feb. 23, 2016, Softcover, $3.99 (ages 3-5)
Children are so curious. Often, they don't know to be scared or grossed out by something, because they haven't been told to. "The Bug Book" celebrates bugs of all fashions — fast, slow and everything in between. This photo-filled book gives little explorers up-close looks at spiders, butterflies, ladybugs and more.
---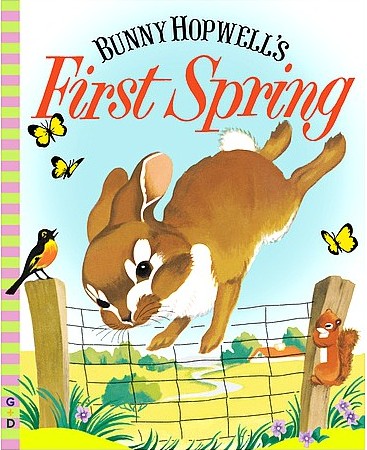 "BUNNY HOPWELL'S FIRST SPRING," by Jean Fritz, Grosset & Dunlap; Reissue edition, Feb 5, 2015, Hardcover, $7.99 (ages 3-5)
Bunny Hopwell doesn't understand why everyone is so excited about Spring — he was born during the winter, and all he's known is snow and cold. After smelling fresh grass and hearing robins sing, he finally understands what Spring is—the perfect time to spring over the garden fence and explore the world.
Bunny Hopwell is exactly like a toddler/preschooler — itching to get outside, run everywhere and examine all the things that the cold and snow kept hidden during the winter. Children will love the darling illustrations and will relate to his anticipation for spring.
---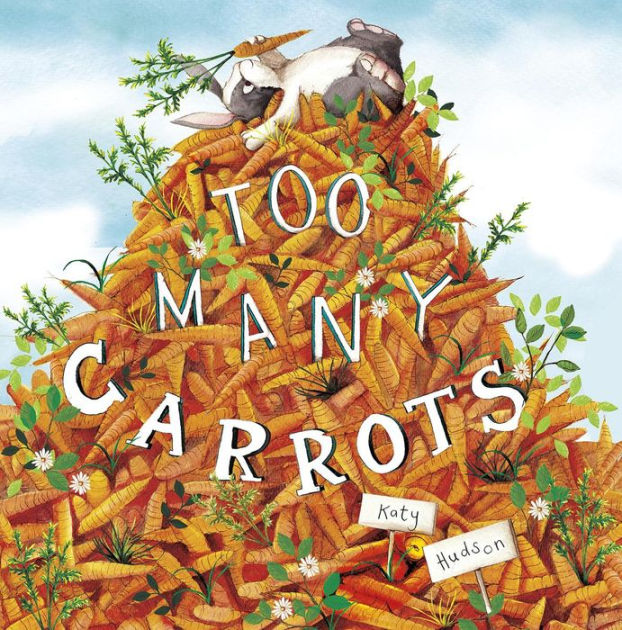 "TOO MANY CARROTS," by Katy Hudson, Capstone Young Readers, Feb. 1, 2016, Hardcover, $14.95 (ages 3-5)
Rabbit loves carrots. He collects them wherever he goes. The problem is, they won't all fit in his burrow. There are so many carrots he can't even sleep. When his friends offer to help him out, they end up getting displaced themselves. Finally, there's only one thing to do — share everything with his friends.
"Too Many Carrots" is a comical look at how friends are willing to help even when the going gets rough. Young readers will delight in watching things play out as Rabbit tries to squeeze into turtle's shell and perch in Bird's nest. The illustrations are charming and the story endearing.
---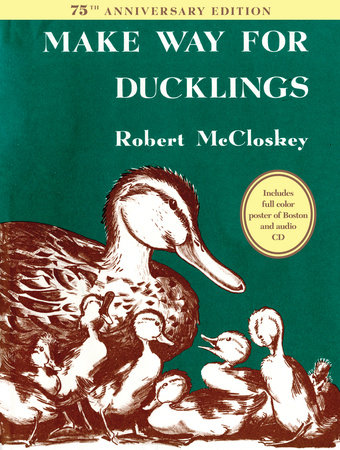 "MAKE WAY FOR DUCKLINGS 75TH ANNIVERSARY EDITION," by Robert McCloskey, Viking Books for Young Readers; Anv edition, March 29, 2016, Hardcover, $24.99 (ages 3-7)
It's been 75 years since a family of ducks marched across the page and became a staple of family libraries across the world. It's the story of Mr. and Mrs. Mallard who are looking for a safe place to raise their ducklings. Along the way, they make a rest stop in Boston's Public Garden. The soon-to-be parents decide this might just be the right spot, and the timing is perfect. With the help of their smart mama and some kind policemen, the ducklings make their way through Boston to their permanent home.
"Make Way for Ducklings" was awarded the Caldecott Medal for the most distinguished picture book of the year. It's a classic that many young readers know by heart. The 75th anniversary edition is slipcased and includes an audio CD as well as a poster of the ducklings' Boston by Caldecott Award-winner Paul Zelinsky. This edition is gorgeous, but if you don't want to spend $25, there are hardback, paperback and digital editions available as well.