Like most children, Leila Sales loved playing imaginary games when she was little, but she tended to take things a little bit further.
"You could just give me a notebook and a pen and I'd be perfectly happy for hours, inventing different characters: giving them names, drawing their rooms, mapping out their family trees, etc.," Leila told Cracking the Cover. "It may go without saying here that I'm an only child. So I would just invent as many other children as I thought of, and then have them do exactly what I wanted. I never wanted to stop playing imaginary games, or thinking about what could happen to imaginary people. So I became a writer!"
Leila is the author of five novels, including "Tonight the Streets Are Ours" and "This Song Will Save Your Life." Her most recent tale, "Once Was a Time," is her first foray into middle-grade territory.
The book opens in 1940 England. Charlotte (Lottie) Bromley is practically connected at the hip with her best friend Kitty Mclaughlin. But when Lottie's scientist father makes a scientific discovery that the Germans — and the British — covet for themselves, Lottie is faced with an impossible choice between danger and safety. Her split-second decision has huge consequences. Lottie finds herself alone in the world, and not her world but 70 years into the future. The only thing Lottie is sure of is that somehow, some way, she must find her way back to her friend.
"Once Was a Time" started as a seed of an idea. It came to Leila in a dream about a person who received a postcard from someone she'd thought was dead. "That was all," the author said of the dream. "The rest of it I had to figure out: who these two people were, how they knew each other, why one of them believed the other was dead, how the supposedly dead one could manage to send a postcard, etc. The time travel, the historical British setting at the beginning, the library, the quest at the end — all of that came later, as I tried to figure out how to get this postcard into the right place at the right time."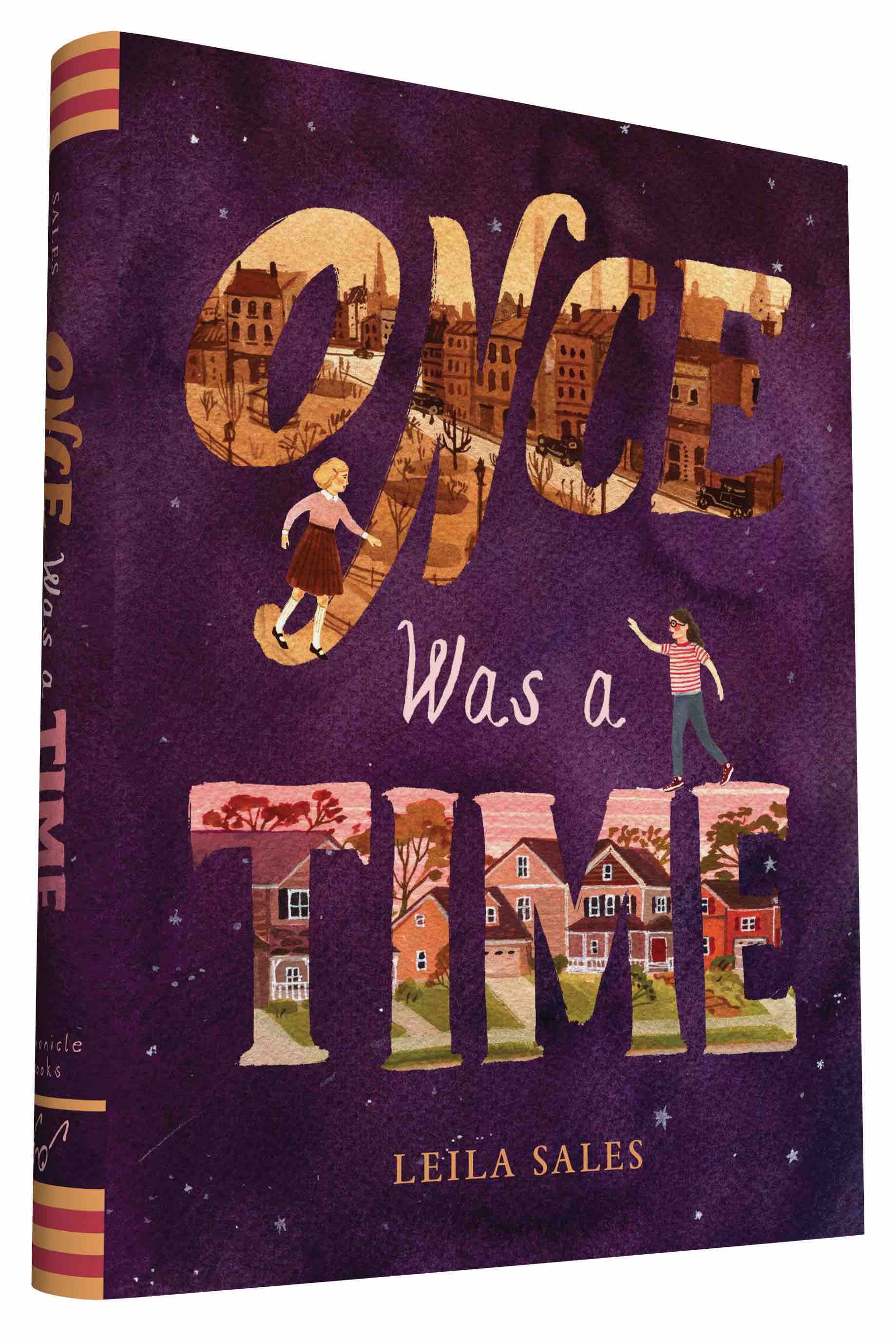 Leila says it's important that "Once Was a Time" have a middle-grade audience. Young adult novels often require romance, and that wasn't called for in this story. "For me, the true, life-defining love in this story is the friendship between Lottie and Kitty," she said. "And I didn't want to throw in any sort of romantic interest who might in some way distract from the primacy of that friendship."
The focal point of the "Once Was a Time" is Lottie and Kitty's friendship. "That's what the whole book comes back to," Leila said. "Of course Lottie has so many other meaningful relationships… But I really believe there are some people — not that many, but a few — who are just meant to be together, and no matter how much circumstance gets in their way, they will find each other again."
Beyond the need to center her book on Lottie and Kitty, Leila says writing for young readers just makes more sense for her as an author. "The sorts of topics that interest me just are more kid-friendly than adult-friendly, she said. "Like time travel! When I think about writing an adult book I imagine writing about credit cards and mortgages and extramarital affairs and all of that seems like a drag to me."
"Adults have, in a way, too much perspective, too much distance from their emotions. If something goes wrong, adults have the experience to say, 'Well, things have gone wrong in the past, and I've always worked it out before. Things go wrong for other people all over the world; my suffering is not the worst. My life is multilayered and long; if I lose this job or house or relationship, there will always be others.' And that is an incredibly boring way to approach a story. Kids' lives just naturally feel higher stakes because they don't have that distance yet."
---
*Learn more about Leila Sales and "Once Was a Time" by reading the complete transcript of her interview with Cracking the Cover.
Visit all the stops on the "Once Was a Time" blog tour:
© 2016 – 2017, Cracking the Cover. All rights reserved.