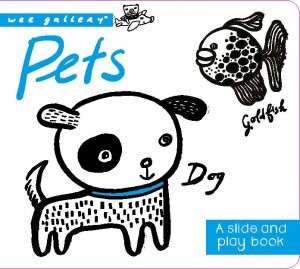 Wee Gallery and QEB Publishing recently launched a new series of books geared toward preschoolers. It features a range of board, cloth and activity books that combine bold illustrations with educational content. I received boardbooks and activity books for review.
"PETS: A Slide and Play book," and "SAFARI: A Slide and Play book," by Surya Sajnani, Wee Gallery Board Books, QEB Publishing, March 1, 2016, Boardbook, $9.95 (ages 2-4)
Each of these books features four sets of characters that are revealed as little readers slide panels into place. The illustrations are paired with a clue: "I am very big. I have a long nose. I have large ears. Who am I?"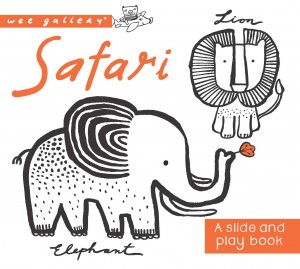 My daughter turned 2 in February, but we've been reading interactive books for a year now, so she took to these slide and play books quite quickly. She likes to make things move, so that's a plus, but she figured out the characters before we even moved the panels. I suggest starting these books at 12 months. I can't imagine my daughter being interested in these much more than a few months — they're too simple for where she is. That said, I found the construction to be high quality, and the illustrations charming. If we had received these a year ago, I'm sure we would have worn them out.
---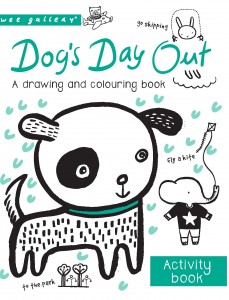 "DOG'S DAY OUT ACTIVITY BOOK: A Drawing and coloring book," and "CAT'S PLAYGROUP ACTIVITY BOOK: A Drawing and coloring book," by Surya Sajnani, Wee Gallery Board Books, QEB Publishing, March 1, 2016, Boardbook, $12.95 (ages 2-5)
Both of these activity books start out much the same way and follow a similar pattern — they feature storylines throughout, and corresponding activities make these truly interactive. In the case of the books I received, Dexter dog has an exciting day at the park and Cecelia cat enjoys a busy day at playgroup.
Again, the publisher's suggested age range starts at 2. And again, I disagree. There's no way on the planet I would hand my 2-year-old a $13 activity book for three reasons: 1) the concepts are too complicated 2) because it's a story, the pages don't come out 3) the rule in our house is "we don't write in books."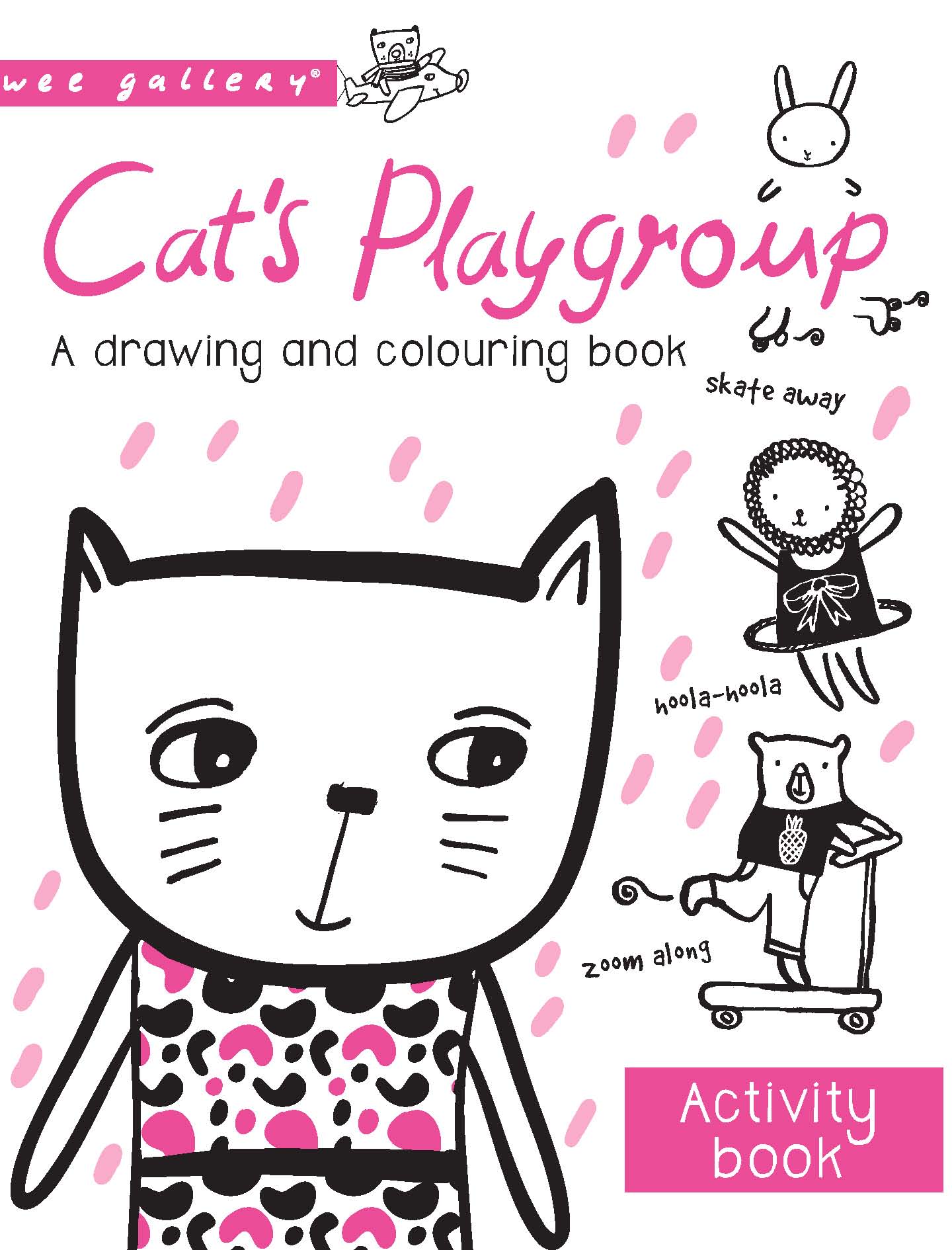 Of course, every child is different, but in general, my age recommendation is 3, maybe late 2 if your child is advanced. Waiting that extra year allows for an understanding of concepts like connect the dots and mazes; the ability to handle working in a bound book; and learning the difference between these and "book books."
© 2016 – 2017, Cracking the Cover. All rights reserved. Unless otherwise noted, all books — digital and physical — have been provided for free by publishers in exchange for honest and unbiased reviews. All thoughts and opinions are those of the reviewer.