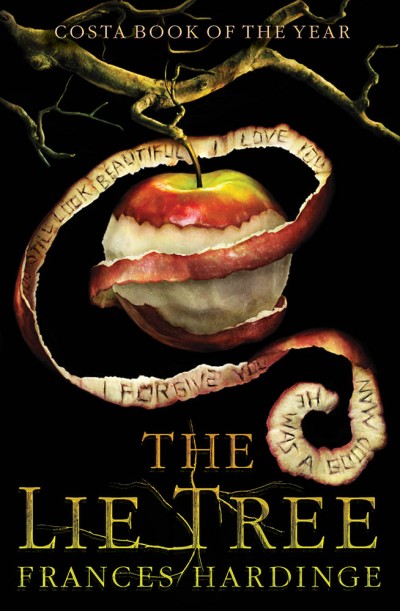 "THE LIE TREE," by Frances Hardinge, Harry N. Abrams, April 19, 2016, Hardcover, $17.95 (young adult)
Faith Sunderly wants nothing more than to become educated. Not educated in the sense that women are educated — music, poetry, etc. — but in the sciences, math and logic, the education of men. Unfortunately, Faith is knocking on the door of womanhood, so her wishes are out of the picture.
On the surface, Faith plays the part of a proper young lady, but she can't help the questions and curiosity that run through her mind. So while most people think of her as dull and reliable, Faith is actually storing up knowledge, storing up secrets.
Faith's family moves to the small island of Vane under the guise of a new project for her famous scientist father, but Faith knows that's just cover for a reputation-destroying scandal. And soon the people of Vane know it, too.
When Faith's father is discovered dead, the conclusion is he must have committed suicide, but Faith knows differently; she knows he was murdered. The suspicions of a young lady don't hold much weight when it comes to such serious matters; so Faith decides to quietly exact justice and revenge in her own way. As Faith hunts through her father's papers and specimens, she discovers a strange tree. The tree is tied to lies, bearing fruit only when Faith whispers a falsehood to it. When that fruit is consumed, a hidden truth related to the lie is revealed. With the help of the tree, Faith might be able to solve her father's murder, but she'll have to deal with the consequences of lying first.
"The Lie Tree" has a deliciously Gothic feel to it — dark, brooding and nuanced. Author Frances Hardinge's prose is smooth and inviting while at the same time incredibly layered.
In Faith, Hardinge has created a protagonist whose complexities mirror those of great literature. Faith's strengths are also her weaknesses. She has a keen mind and a dark sense of humor. And because of Hardinge's adept writing, some of Faith's best and most telling moments come in the quietest of places. I particularly enjoyed Faith's interactions with her little brother whose care is somewhat forced upon her during the family's relocation to Vane.
"The Lie Tree" is not a particularly fast book, but it's all the better for it. Hardinge's pacing tailored perfectly for the setting, allowing you to savor specific elements while gulping down others. "The Lie Tree" is hands down one of the best books I've read in 2016.
© 2016, Cracking the Cover. All rights reserved. Unless otherwise noted, all books — digital and physical — have been provided for free by publishers in exchange for honest and unbiased reviews. All thoughts and opinions are those of the reviewer.