PEEKABOO PALS A TO Z by Becky Davies and Gareth Lucas, April 12, 2016, Board Book, $14.95 (ages 3-4) PEEKABOO PALS 123 by Becky Davies and Gareth Lucas, May 24, 2016, Board Book, $14.95 (ages 3-4) PEEKABOO PALS OPPOSITES by Becky Davies and Gareth Lucas, Aug. 9, 2016, Board Book, $14.95 (ages 3-4)
The Peekaboo Pals series by Becky Davies and Gareth Lucas are a culmination of everything toddlers love in books — bright colors, animals, fun language and tons of flaps. Each book features exactly what the title suggests — ABCs 123s and opposites. But the books are so much more.
"Peekaboo Pals A to Z" is an animal alphabet in which Zebra is waiting — not so patiently — for his turn. But by the time readers get from "A is for alligator admiring some art" to "M is for mouse making music with maracas," Zebra is catching some zzzz's of his own. Each animal has its own story, which plays out with giggle-worthy illustrations.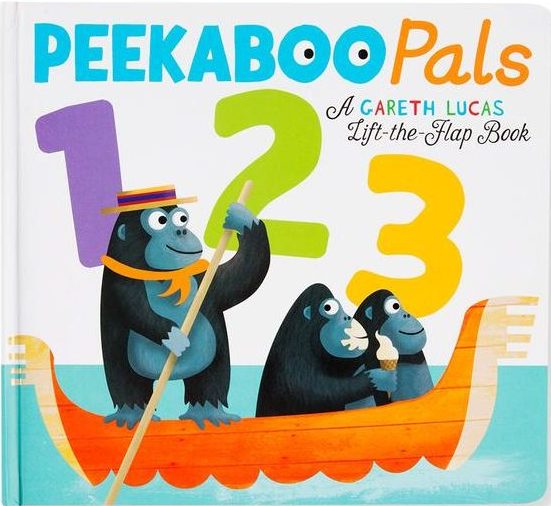 "Peekaboo Pals 123" follows the same pattern. Beginning with "One polar bear on a pogo stick," readers work their way to "Twenty turtles on a train." Thirty, 40, 50 and 100 round out the book. Once again, Zebra adds another layer of cohesion by narrating the Animal Antics race. This book has a beach theme, which sets the tone for silliness — "Seven cows in a canoe."
"Peekaboo Pals Opposites" is the newest addition to the series. There are fewer words here, but that tends to help the concept of opposites rather than hinder. Here, the humor comes as you lift the flap to see the opposite of high (low) or before (after). Zebra is also featured throughout.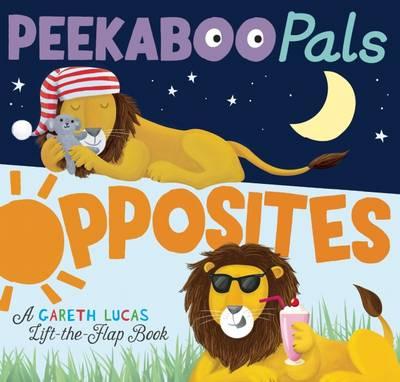 What all three books have in common is attention to detail. From carefully crafted text to charming illustrations to smart construction, Peekaboo Pals are perfect for young readers. I barely got my copies of these books out of their packaging before my 2 ½-year-old had snagged them for herself. I especially appreciate the way in which the flaps are attached. They fold in a way that is hard to pull off and are easily lifted without the help of a grownup. This makes them fun to read with or without help. I'm so impressed with "Peekaboo Pals" that they've become my new go-to for gifts and gift recommendations.
---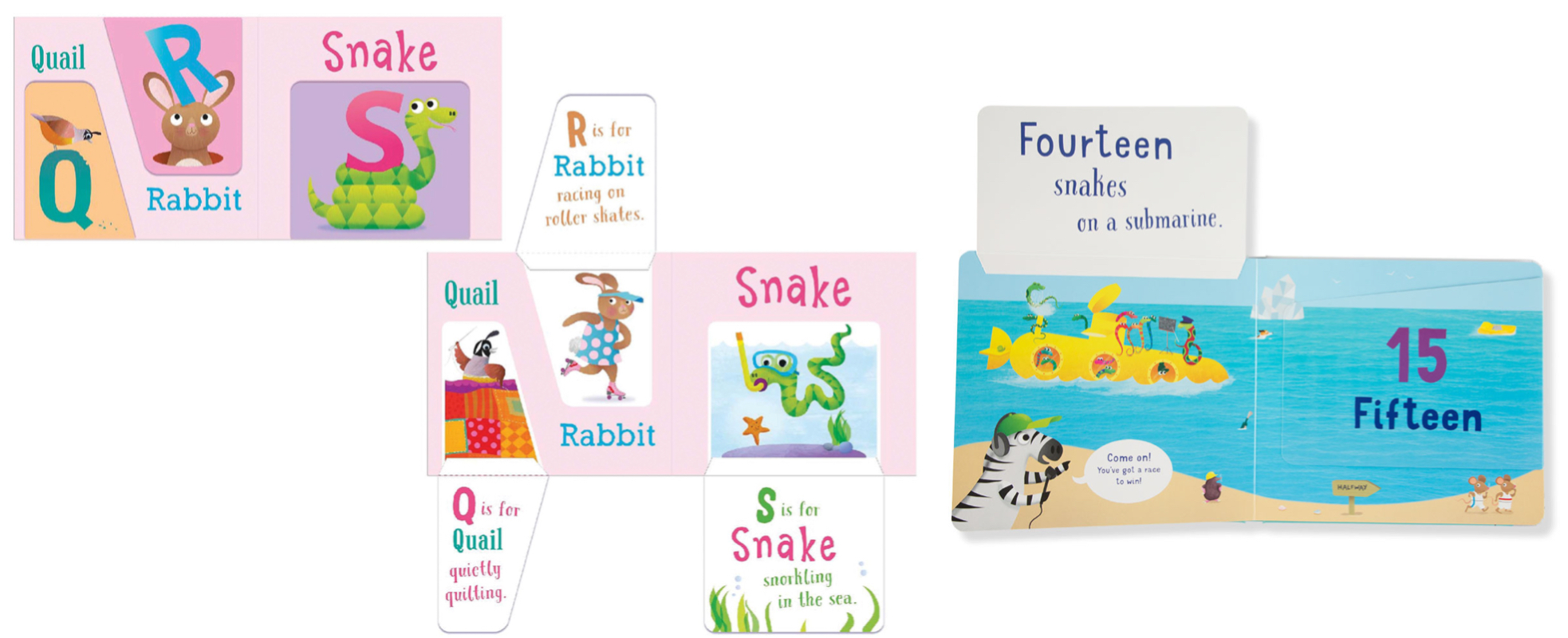 © 2016 – 2017, Cracking the Cover. All rights reserved. Unless otherwise noted, all books — digital and physical — have been provided for free by publishers in exchange for honest and unbiased reviews. All thoughts and opinions are those of the reviewer.