Pug has a home.
Pug has a routine.
Pug likes the status quo.
Then one day, the door opens up and out trots someone new.
Pug does not like change.
Pig eats from Pug's bowl, sleeps in Pug's bed and even makes friends with the neighbor's cat.
Something must be done.
So Pug decides to leave.
Except, there's a new door that makes it easy for Pug to come and go without Pig, and Pig is the one having a hard time adjusting. It's up to Pug and Pig to work together if they're ever going to be happy.
"Pug Meets Pig" is very simple at first glance. There are not a lot of words to read, but there's a lot to gleam contextually. Author Susan Lowell Gallion has provided just enough framework for illustrator Joyce Wan to work her magic. Wan's charming illustrations are reminiscent of those by Tomie dePaola — strong outlines and expressive characters immediately draw you in.
"Pug Meets Pig" is a sweet book about an unexpected friendship and the challenges change can bring. The message is straight forward and never heavy handed, making it a perfect choice for little readers.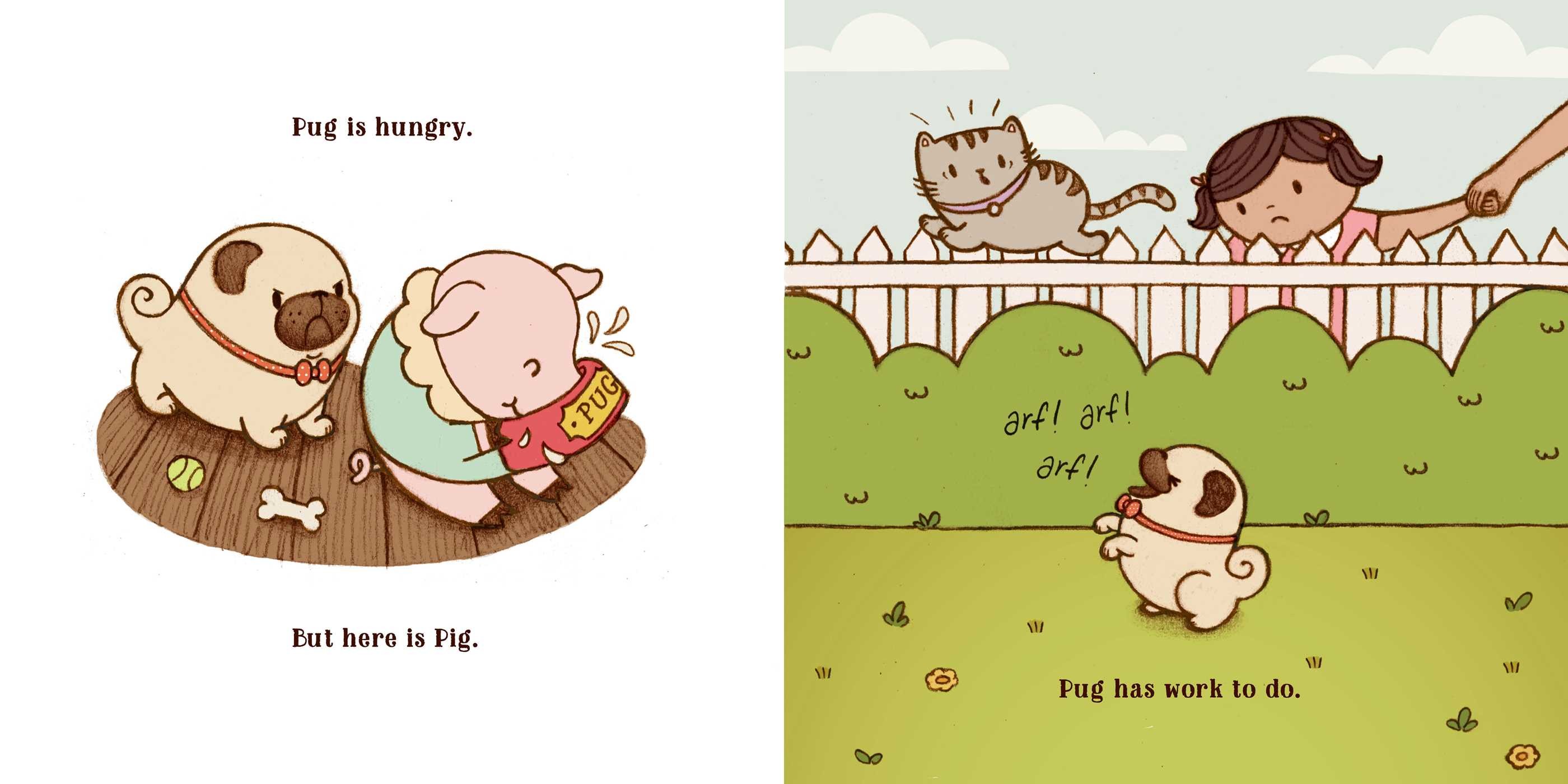 ---
Download the "Pug Meets Pig" activity kit, complete with friendship bracelets, a coloring sheet, and more!
Sue Lowell Gallion is a printer's daughter, so she has a lifelong love of type, paper, and the aroma of ink. Her work has been published in magazines including Highlights and High Five, and she loves sharing books with kids as a volunteer tutor. "Pug Meets Pig" is her debut picture book. A second Pug and Pig adventure, "Pug & Pig Trick or Treat," is coming in fall 2017.
Joyce Wan is inspired by Japanese pop culture, Scandinavian design, modern architecture and everyday things that make her smile. She is the author and illustrator of over a dozen books for children including "You Are My Cupcake," "We Belong Together" and "The Whale in my Swimming Pool."