"WHEN THE SEA TURNED TO SILVER," by Grace Lin, Little, Brown Books for Young Readers, Oct. 4, 2016, Hardcover, $18.99 (ages 9-12)
Grace Lin is a masterful storyteller in every sense of the word. My first introduction to her was with "Where the Mountain Meets the Moon," a Newberry finalist. Next came Starry River of the Sky. And her most recent middle-grade novel, "When the Sea Turned to Silver," is a National Book Award Finalist.
Like her previous novels, "When the Sea Turned to Silver" is based on Chinese folktales. Those tales come to life through the eyes of Pinmei and her grandmother, the storyteller.
Pinmei has spent her entire life with her grandmother on the side of a mountain; their existence peaceful and filled with stories. That all changes when the Emperor's soldiers break into their home and kidnaps the storyteller.
Pinmei could just stay on the mountain and eke out a living, but that's not Pinmei. Pinmei is her grandmother's granddaughter and sets out to save the storyteller. But first she must find the Luminous Stone That Lights the Night. With the help of her friend Yishan, Pinmei discovers the line between fact and fiction is much blurrier than she first thought.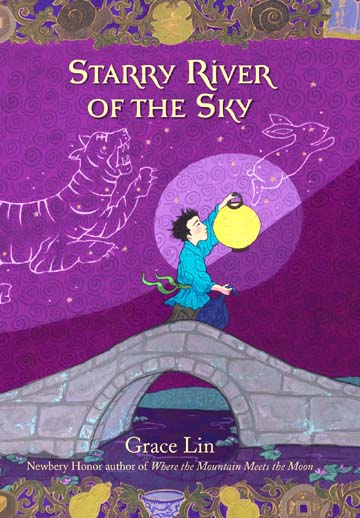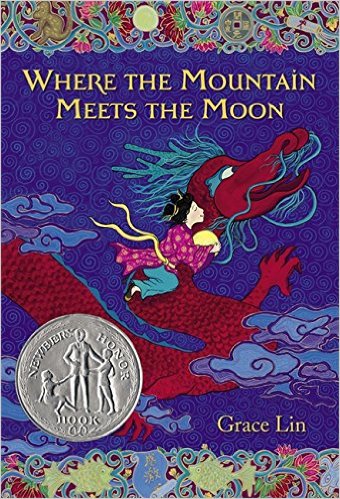 "When the Sea Turned to Silver" is a beautiful novel. Not only are Lin's illustrations intricate and beautifully rendered, her prose is, too.
When I reviewed "Where the Mountain Meets the Moon, I mentioned the charm in its simplicity. The same can be said for Lin's newest novel. Only I would add that "When the Sea Turned to Silver" has added layers that make the novel even more exciting.
"When the Sea Turned to Silver" is not your typical middle-grade novel, and that might throw some readers off. I hope those readers will give it a chance, because it's well-worth reading. The book has a timeless quality to it that should appeal to readers of all ages.
© 2016 – 2017, Cracking the Cover. All rights reserved. Unless otherwise noted, all books — digital and physical — have been provided for free by publishers in exchange for honest and unbiased reviews. All thoughts and opinions are those of the reviewer.