Every year, a plethora of new Christmas books make their way to homes around the world. 2016 is no different. The following are just some of the awesome books to choose from.
AGES 3 AND UP
"THE NUTCRACKER," by Niroot Puttapipat, Candlewick Press, Sept. 27, 2016, Hardcover, $19.99 (ages 3 and up)
If you live in Utah, particularly the Salt Lake area, then you know Christmas isn't Christmas without "The Nutcracker." Not only do hundreds of children participate in Ballet West's production, but a number of regional companies put on the show, too. And if ever a book and ballet were to go hand in hand, "The Nutcracker" is certainly perfect.
As a former dancer, I have a collection of sorts of "Nutcracker" books. Some are simple. Some are elaborate. But nothing is quite like "The Nutcracker" by Niroot Puttapipat. Puttapipat's retelling of the classic story is inspired by Marius Petipa's sets for the original production of the ballet. In his interpretation the players are portrayed in black silhouette against vibrant backgrounds and culminates in a delicately rendered 3-D pop-up of the Land of Sweets.
This version of "The Nutcracker" is one of my favorites. The illustrations are gorgeous and the tale familiar. There are a few things to note, however. This is a much shorter (12 pages) version than others, leaving a lot of text on one page. The publisher's suggested age of 3 and up is perhaps a little too young, particularly when you take into account the delicate nature of the pop-up. My little one wouldn't have the attention span for this, so I'll be saving it for a year or two.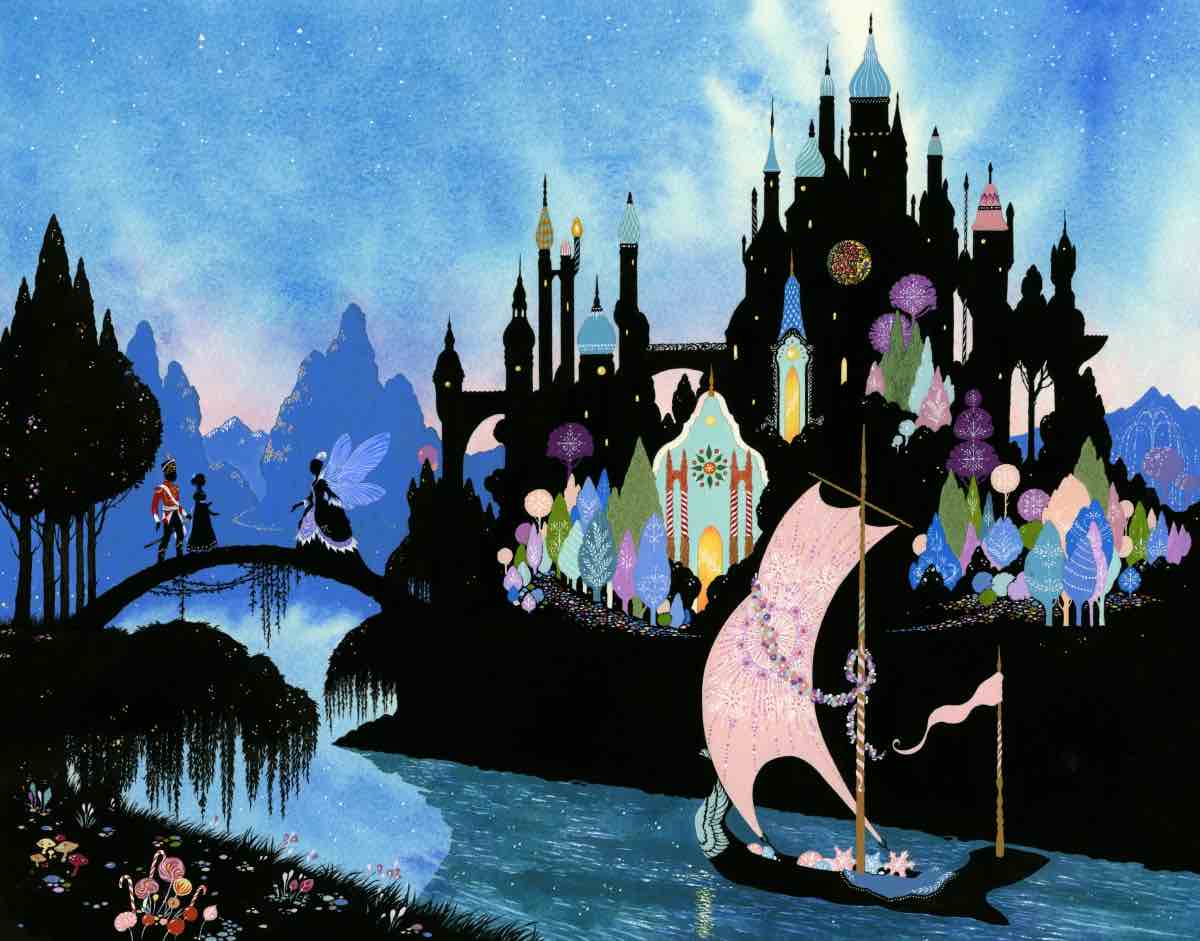 ---
There are literally hundreds of versions of "The Twelve Days of Christmas," so it's hard to find one that stands out. Britta Teckentrup's "Peek Through Picture Book" does just that. Two little elves celebrate the season of giving and with each turn of the page, a new gift becomes visible.
The illustrations in "The Twelve Days of Christmas: A Peek-through Picture Book" are charming. I love the different cutouts that make this book special. I would definitely wait until your little one knows how to be careful before sharing it with them. The pages of this book are regular weight, and the further you go, the more cutouts there are, making the final few delicate.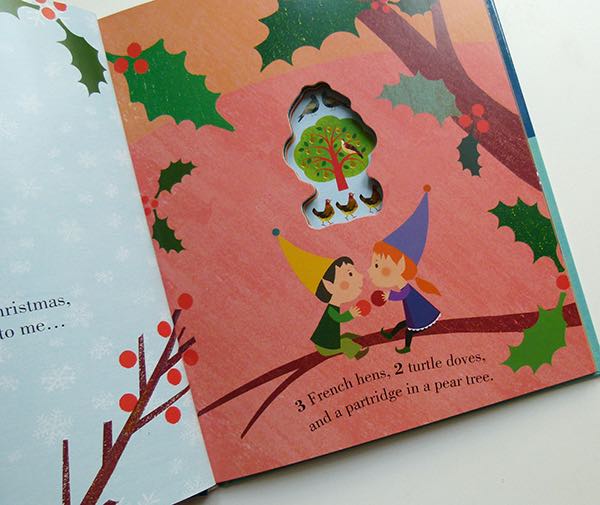 ---
AGES 4 AND UP
Bird, Rabbit, Deer and Squirrel are waiting at the top of a hill for Santa to fly over. When he does, a present tumbles out of his sleigh. Santa doesn't notice, but the animals do. It's cold and time for bed, but the animals can't just leave the present in the snow. The package has a tag: "For the new baby at the farm. Love, Santa." The animals know where the new baby lives, and maybe, just maybe, they can deliver it in time.
"The Lost Gift: A Christmas Story" is simple but poignant. The present turns out to be just a stick (rattle) and the animals are disappointed. But then they see the joy it brings to the new baby and it doesn't matter. Her joy brings the animals happiness, too. Stephanie Graegin's illustrations are sweet. I wanted to cuddle the baby and all the animals in my lap.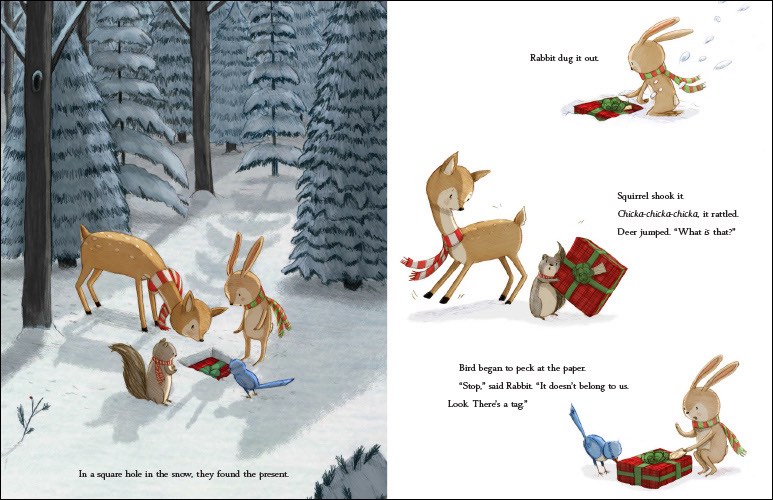 ---
AGES 5 AND UP
"THE CHRISTMAS STORY," by Robert Sabuda, Candlewick Press, Sept. 27, 2016, Pop-up, $35 (ages 5 and up)
"A long time ago in the city of Nazareth, there lived a young woman named Mary…" So begins the story of the Nativity. For many, Christmas is a holiday centered around Santa Claus, but for some 2.2 billion people, it is one of the holiest days.
Robert Sabuda's "The Christmas Story" celebrates the birth of Jesus Christ with the reverence and simplicity befitting the occasion. "The Christmas Story" is an intricate pop-up book that brings Jesus' birth literally off the page. Set against a pale blue background, each scene plays out in white with touches of gold. Among the spreads are Mary being met by an angel; Mary and Joseph traveling to Bethlehem; the holy family in the manger; angels visiting shepherds; three wise men traveling; and worship at the stable.
Sabuda's design is beautiful and while it's hard to choose a favorite, the scene of with the three wise men is probably my favorite. "The Christmas Story" is kind of pricey ($35 list price), but it's worth every penny.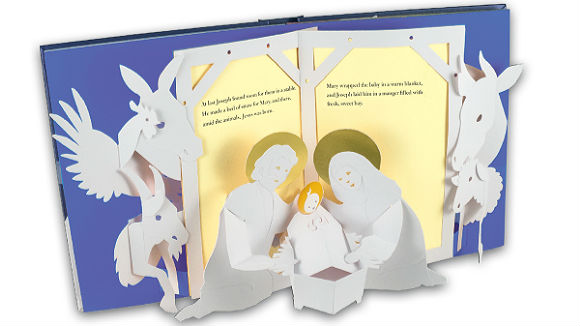 ---
"THE CHRISTMAS EVE TREE," by Delia Huddy and Emily Sutton, Candlewick, Sept. 27, 2016, Hardcover, $16.99 (ages 5 and up)
Once upon a time there was a little fir tree that wasn't planted quite right, and so it grew crooked and spindly. When it came time for Christmas, the tree was cut down and taken to be sold like all the trees around it. But while the other trees were chosen for churches and parties and homes, the little fir sat alone and abandoned. The little fir can't help but feel sorry until a young boy enters the store and asks to take it with him. It turns out you don't have to be perfect to bring the spirit of Christmas.
"The Christmas Eve Tree" follows in the tradition of other tales that celebrate imperfections — "A Charlie Brown Christmas" comes instantly to mind. But though there are similarities, each stands on its own merits. "The Christmas Eve Tree" is a quiet and heartwarming tale accompanied by beautiful illustrations by Emily Sutton. I particularly appreciated the message of happiness without all the hoopla — presents — that seem to drive the season.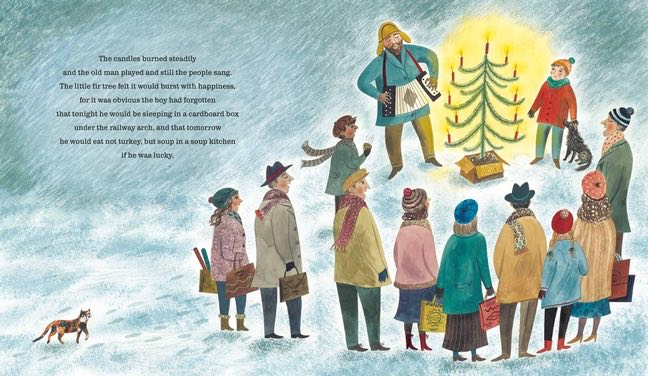 ---
"Walk This World at Christmastime," by Big Picture Press and Debbie Powell, Big Picture Press, Sept. 27, 2016, Hardcover, $17.99 (ages 5 and up)
"Walk This World at Christmastime" takes readers around the world during the holiday season. With each turn of the page you discover how different cultures celebrate Christmas. Flaps not only help illustrate but offer short descriptions of traditions as well.
There's so much to enjoy in "Walk This World at Christmastime." It's fun to discover new things under each flap and the addition of numbers to some flaps create an Advent calendar feel, too. Debbie Powell's illustrations are stylized and bold, giving each culture a unique feel while making the book feel cohesive as a whole.

---
AGES 8 AND UP
"A BOY CALLED CHRISTMAS," by Matt Haig and Chris Mould, Knopf Books for Young Readers, Nov. 1, 2016, Hardcover, $16.99 (ages 8-12)
Eleven-year-old Nikolas — nicknamed "Christmas" — has received only one toy in his life: a doll carved out of a turnip. But he's happy with his turnip doll, because it came from his parents, who love him. Then one day his father goes missing, and Nikolas must travel to the North Pole to save him.
Along the way, Nikolas befriends a surly reindeer, bests a troublesome troll, and discovers a hidden world of enchantment in the frozen village of Elfhelm. But the elves of Elfhelm have troubles of their own: Christmas spirit and goodwill are at an all-time low, and Nikolas may be the only person who can fix things—if only he can reach his father before it's too late. . . .
—Synopsis provided by Knopf Books for Young Readers