Each year, Cracking the Cover compiles a list of books that make great gifts. The following are young adult books published in 2016. Included are a few books not yet reviewed on Cracking the Cover that have garnered strong reviews from notable sources. In those cases, summaries and short reviews are differentiated by a star* and appropriately credited. All other synopses and reviews are written by Jessica.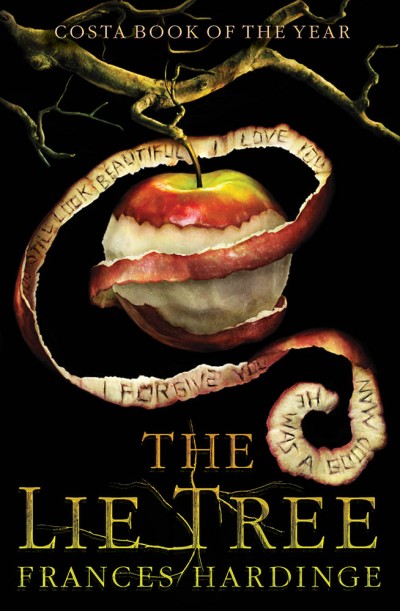 "THE LIE TREE," by Frances Hardinge, Harry N. Abrams, April 19, 2016, Hardcover, $17.95 (young adult)
Faith Sunderly wants nothing more than to become educated. Not educated in the sense that women are educated — music, poetry, etc. — but in the sciences, math and logic, the education of men. On the surface, Faith plays the part of a proper young lady, but she can't help the questions and curiosity that run through her mind. So while most people think of her as dull and reliable, Faith is actually storing up knowledge, storing up secrets.
Faith's family moves to the small island of Vane under the guise of a new project for her famous scientist father, but Faith knows that's just cover for a reputation-destroying scandal. When Faith's father is discovered dead, the conclusion is he must have committed suicide, but Faith knows differently; she knows he was murdered. As Faith hunts through her father's papers and specimens, she discovers a strange tree. The tree is tied to lies, bearing fruit only when Faith whispers a falsehood to it. When that fruit is consumed, a hidden truth related to the lie is revealed. With the help of the tree, Faith might be able to solve her father's murder, but she'll have to deal with the consequences of lying first.
"The Lie Tree" has a deliciously Gothic feel to it — dark, brooding and nuanced. Author Frances Hardinge's prose is smooth and inviting while at the same time incredibly layered. "The Lie Tree" is not a particularly fast book, but it's all the better for it. Hardinge's pacing tailored perfectly for the setting, allowing you to savor specific elements while gulping down others. "The Lie Tree" is hands down one of the best books I've read in 2016.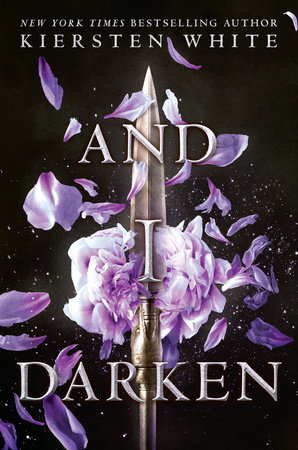 "AND I DARKEN,"by Kiersten White, Delacorte Press, June 28, 2016, Hardcover, $18.99 (young adult)
Lada Dragwlya and her younger brother, Radu are happy in their homeland, but that changes when their father, the prince of Wallachia, abandons them in the Ottoman courts as a way to secure his position as leader. The two become pawns in an international game of intrigue, with the threat of death always hovering over their heads.
Lada sees her time with the Ottomans as temporary, planning vengeance for the day she can return to her homeland. Radu, on the other hand, finds himself comfortable for the first time in his life. When the two meet the sultan's son Mehmed, their paths begin to come clear. For Radu, Mehmed means friendship. For Lada, it means finding an equal. But how do you become friends with the very person who will one day hold your very life in his hands? Lada, Radu and Mehmed form a toxic triangle in which someone will always be miserable.
There's a driving force behind "As I Darken." Kiersten's writing is fast and accessible. And despite my dislike of some of her main characters, I still wanted to learn more. "As I Darken" feels like a standalone novel, which is to be commended. As it serves as the first chapter in Lada's life, readers should not expect much by the way of the Dracula legends, although it feels as if Kiersten is setting the stage for much more. "As I Darken" has a large cross-over appeal for fans of alternate history.
Sensitivity note: "As I Darken" is, as the title suggests, somewhat dark. There's a gruesome scene where young Lada and Radu watch people being impaled at court and other elements of violence laced throughout. Younger readers may also find some of the goings on in the Ottoman court uncomfortable or disturbing. I recommend "As I Darken" for older/mature YA readers, 9th grade and up.
"POPPY," by Mary Hooper, Bloomsbury USA Childrens, Aug. 30, 2016, Hardcover, $17.99 (young adult)
In 1914, Poppy is a beautiful 15-year-old maid for the aristocratic de Vere family. Poppy has a crush on Freddie, the youngest de Vere son, and it appears Freddie feels the same. The two are worlds apart, but the war could break down society's walls.
When it becomes clear the war isn't going to end quickly, Poppy decides to volunteer as a Voluntary Aid Detachment nurse. Years of service have prepared Poppy for hard work, but the brutality of war is hard for anyone to stomach. As Poppy works to save men returning from the front, she discovers a new kind of freedom and the person she wants to become.
"Poppy" is a mix of "Downton Abbey" and PBS's "Crimson Field," which follows the lives of WWI frontline medics as they heal the wounded. It's got all the conflict, love and drama you could want in this sort of novel. I appreciated Mary Hooper's attention to detail. She never gets mired in her focus on medical and military procedures. But she still manages to pull the reader in with compelling narrative.
"THE FORGETTING," by Sharon Cameron, Scholastic Press, Sept. 13, 2016, Hardcover, $18.99 (young adult)
Every 12 years, the Forgetting comes and Canaan descends into chaos. Every 12 years people forget everything — parents, children, themselves. But people don't have to; they can remember with the help of their books. From the time they're born, children learn to record every moment of their lives — both significant and not. Your book is your truth. Without it, you're lost.
Except for Nadia. Nadia doesn't need a book because she's never forgotten. She remembers, but no one knows. No one can know. If they find out, Nadia's whole family will be in danger. It's hard to run from the truth, though, and as Nadia begins to use her memories to unravel the mysteries surrounding her and her family, she discovers truths that will change her world forever. The Forgetting is fast approaching, and if Nadia wants to end the cycle of anarchy, she must move before all is forgotten — again.
"The Forgetting" begins small. It's Nadia's first Forgetting and chaos ensues, and when everything settles down, key elements of her life have changed, are forgotten. To the surrounding world, this is truth, but Nadia knows differently. Author Sharon Cameron is to be commended for creating an emotional pull so early on. She sets up her novel quickly without pushing. You're drawn in with enough base information for reference but left wanting/needing more. Her pacing is well planned and organized. "The Forgetting" has something for everyone — mystery, suspense and romance — while avoiding the pitfalls many books in this genre get sucked into.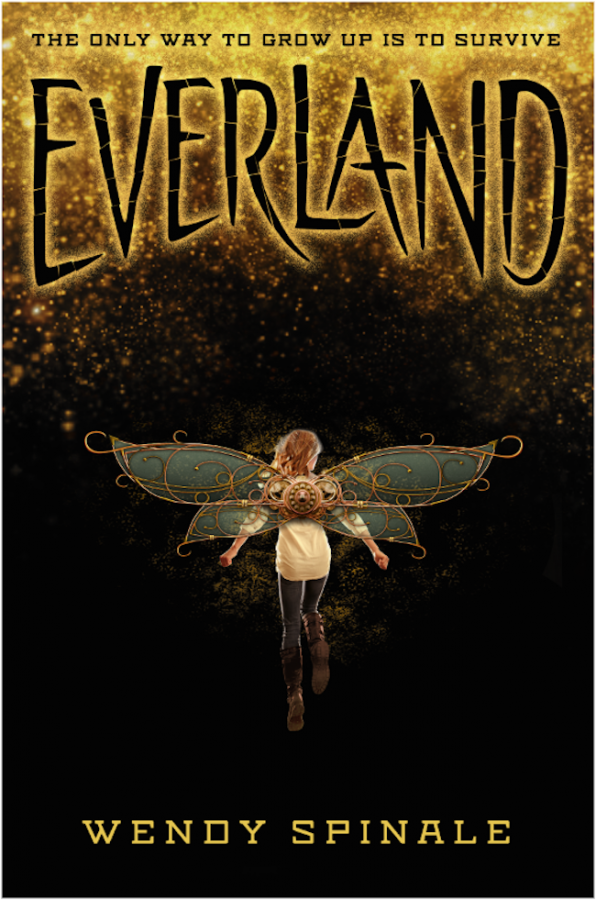 "EVERLAND," by Wendy Spinale, Scholastic Press, May 10, 2016, Hardcover, $17.99 (young adult)
London is no more. The German army led by Captain Hanz Otto Oswald Kretschmer (aka Hook) has destroyed the city in a blitz of bombs that ultimately released a deadly disease, wiping out most of the population. The only survivors are children. Hook can't leave the newly dubbed Everland without a cure. He thinks one the surviving children is the key, which means he's got to catch them for testing and experimentation.
Gwen, Joanna and Mikey Darling scavenge what they can to survive, but it's getting harder to evade Hook's ruthless Marauders. When the marauders catch Joanna while Gwen is gathering supplies, they set off a series of events that promise to change everything in Everland. As Gwen sets out to save her sister, she meets Pete, the leader of a gang of Lost Boys and sharpshooter Bella, who have all been living in a city hidden underground. In order to save Joanna — and perhaps the human race — Gwen, Bella, Pete and the Lost Boys must outwit the cunning Captain Hook.
"Peter Pan" is one of those classic tales that children, their parents and their grandparents treasure. It existed long before Disney, and the original tale will continue to be a favorite. "Everland" stays true to the heart of the original story while taking on a new and imaginative tone. "Everland" is a steampunk Neverland with zeppelins instead of ships and clockwork wings instead of fairies. Fast pacing and well-developed characters make for an enjoyable one-afternoon read. It's also nice to see Gwen in the starring role rather than playing second fiddle to Peter.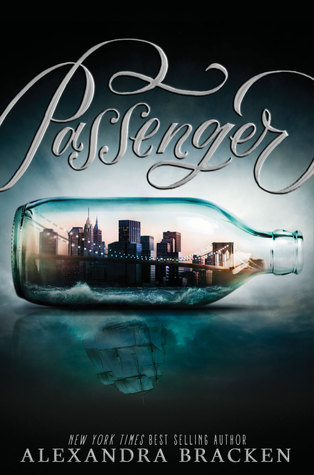 "PASSENGER," by Alexandra Bracken, Disney-Hyperion, Jan. 5, 2016, Hardcover, $17.99 (young adult)
Etta Spencer is a violin prodigy. She's given up everything, including her boyfriend, to get to her level, and now things are about to pay off. Her debut is coming up, and she's been asked to perform at a prestigious event. But instead of making a splash, her performance is marred by a dissonant sound that pulls her deep into the past — not her past, but THE past. Etta's inherited the ability to time travel, though she knows nothing about it nor does she know the family from whom she inherited it from.
Nicholas Carter is a sailor. He's content with his life and wants nothing to do with the Ironwoods, his family by blood and nothing else. Etta's arrival on his ship changes things. The Ironwoods are searching for a stolen object, one they believe only Etta can find. Together, Etta and Nicholas piece together clues left behind by a mother Etta clearly did not know. They travel through time and across continents, all while keeping the Ironwoods at bay.
"Passenger" starts out a bit slowly, but there are enough twists early on to capture interest and hold it. Bracken has clearly researched the eras in which she places her characters, paying a lot of attention to clothing, mannerisms and etiquette. Her characters are interesting but flawed. "Passenger" is a solid novel. It's part of a planned series, and I'm excited to see how Bracken builds on an already strong foundation.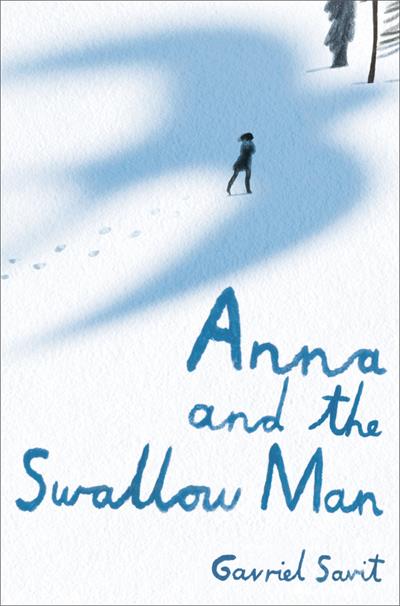 "ANNA AND THE SWALLOW MAN," by Gavriel Savit, Knopf Books for Young Readers, Jan. 26, 2016, Hardcover, $17.99 (young adult)
"Anna and the Swallow Man" opens in Kraków, Poland, 1939. Anna is 7 years old and doesn't understand why so many soldiers and barking dogs are in her city. One day, Anna's father, a linguistics professor, leaves her with a friend while he goes to a meeting at work. He never comes back. The Germans take her father as part of their purge of intellectuals in Poland.
Alone and afraid, Anna's not sure what to do. Then she meets the Swallow Man. He's tall and strange and adept at disguise. When crosses paths with soldiers, they only see what he wants them to see. Although not related, the two become like father and daughter. The two disappear into the wilderness, evading bombs, soldiers and unscrupulous travelers.
Gavriel Savit's "Anna and the Swallow Man" is stunning in its simplicity and the complexities hidden within. It is incredibly sad and, at times, hard to read, but it is also well written and incredibly moving. We all know the atrocities that took place across Europe during WWII, but this novel gives them context, gives them a face.
*"THIS IS OUR STORY," by Ashley Elston, Disney-Hyperion, Nov. 15, 2016, Hardcover, $17.99 (young adult)
No one knows what happened that morning at River Point. Five boys went hunting. Four came back. The boys won't say who fired the shot that killed their friend, Grant; the evidence shows it could have been any one of them.
Kate Marino's senior year internship at the District Attorney's Office isn't exactly glamorous. Then the DA hands her boss, Mr. Stone, the biggest case her small town of Belle Terre has ever seen. The River Point Boys are all anyone can talk about. Despite their damning toxicology reports the morning of the accident, the DA wants the boys' case swept under the rug. He owes his political office to their powerful families.
Kate won't let that happen. Digging up secrets without revealing her own is a dangerous line to walk; Kate has personal reasons for seeking justice for Grant. As Kate gets dangerously close to the truth, it becomes clear that the early morning accident might not have been an accident at all-and if Kate doesn't uncover the true killer, more than one life could be on the line including her own. —Synopsis provided by Disney-Hyperion
"Chilling and suspenseful, with just the right number of twists." —Kirkus review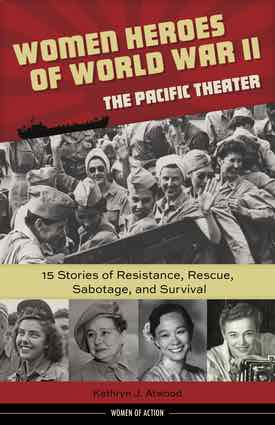 *"WOMEN HEROES OF WORLD WAR II—THE PACIFIC THEATER: 15 Stories of Resistance, Rescue, Sabotage, and Survival (Women of Action)," by Kathryn J. Atwood, Chicago Review Press, Oct. 1, 2016, Hardcover, $19.99 (young adult)
"Women Heroes of World War II — The Pacific Theater" features stories of 15 women across China, Malaya, Singapore, the Dutch East Indies and the Philippines. It introduces women and girls who served in dangerous roles as spies, medics, journalists, resisters and saboteurs. Nine of the women were American; seven were captured and imprisoned, enduring brutal conditions. Spanning from 1932 through 1945, when U.S. Marines landed on Iwo Jima, this book highlights women's impact in the Pacific Theater.
Among those whose stories are featured are American singer Claire Phillips who opened her own night club in Manila, using the proceeds to secretly feed starving American POWs; Australian Army nurse Vivian Bullwinkel who became the sole survivor of a horrible massacre by Japanese soldiers; and humanitarian Elizabeth Choy who endured six months of starvation and torture by the Japanese military police.
Author Kathryn J. Atwood provides context and framing for teens 14 and up to grapple with these harsh realities of war. Discussion questions and a guide for further study assist readers and educators in learning about this period of history. —Synopsis provided by Chicago Review Press
"The fervor of the women whose stories are on display here seems to have arisen not so much from partisanship as from a shared bent: a deep, essential humanitarianism. Here the drama, much of it horrifying, plays out so effectively on the page—it leaps out like vivid 3-D—that readers of any age will come away both shaken and inspired. "—Sandy MacDonald, Booklist starred review
*"A TASTE FOR MONSTERS," by Matthew J. Kirby, Scholastic Press, Sept. 27, 2016, Hardcover, $18.99 (young adult)
London 1888, and Jack the Ripper is terrorizing the people of the city. Evelyn, a young woman disfigured by her dangerous work in a matchstick factory with nowhere to go, does not know what to make of her new position as a maid to the Elephant Man in London Hospital. Evelyn wanted to be locked away from the world, like he is, shut away from the filth and dangers of the streets. But in Joseph Merrick, the Elephant Man, she finds a gentle kindred, who does not recoil from her, and who understands her pain.
When the murders begin, however, Joseph and Evelyn are haunted nightly by the ghosts of the Ripper's dead, setting Evelyn on a path to facing her fears and uncovering humanity's worst nightmares, in which the real monsters are men. —Synopsis provided by Scholastic
"Evelyn — all grit, anger, and distrust — is a complex and engaging character, the slums and slang of Victorian-era London are carefully delineated, and the eventual revelation of Leather Apron's identity and fate will leave readers gasping." —Publishers Weekly starred review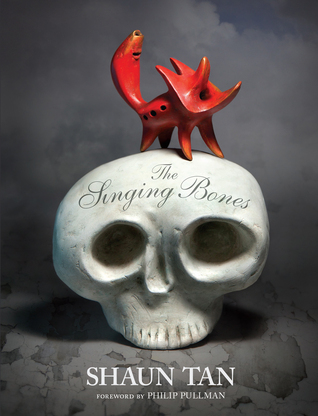 *"THE SINGING BONES,"  by Shaun Tan, Arthur A. Levine Books, Oct. 11, 2016, Hardcover, $24.99 (young adult)
Wicked stepmothers, traitorous brothers, cunning foxes, lonely princesses: There is no mistaking the world of the Brothers Grimm and the beloved fairy tales that have captured generations of readers. Now internationally acclaimed artist Shaun Tan shows us the beautiful, terrifying, amusing, and downright peculiar heart of these tales as never before seen.
With a foreword by Neil Gaiman and an introduction by renowned fairy-tale expert Jack Zipes, this gallery of sculptural works will thrill and delight art lovers and fairy-tale aficionados alike. —Synopsis provided by Arthur A. Levine Books
"These inscrutable, unsettling sculptures demand that viewers connect art and tale, examining their own reactions to the darkest impulses and glimpses of light within the book—and themselves." —Kirkus starred review
"'The Singing Bones'" is recommended for children ages 12 and up, and some children and teenagers, no longer charmed by beautiful picture books, will be intrigued by Tan's suggestive, shadowy forms. … But the readers who will get the most from "The Singing Bones" are Grimm specialists — like Zipes and Gaiman — who've read even the more obscure stories and can focus on Tan's artistry." —Sarah Harrison Smith, New York Times book review