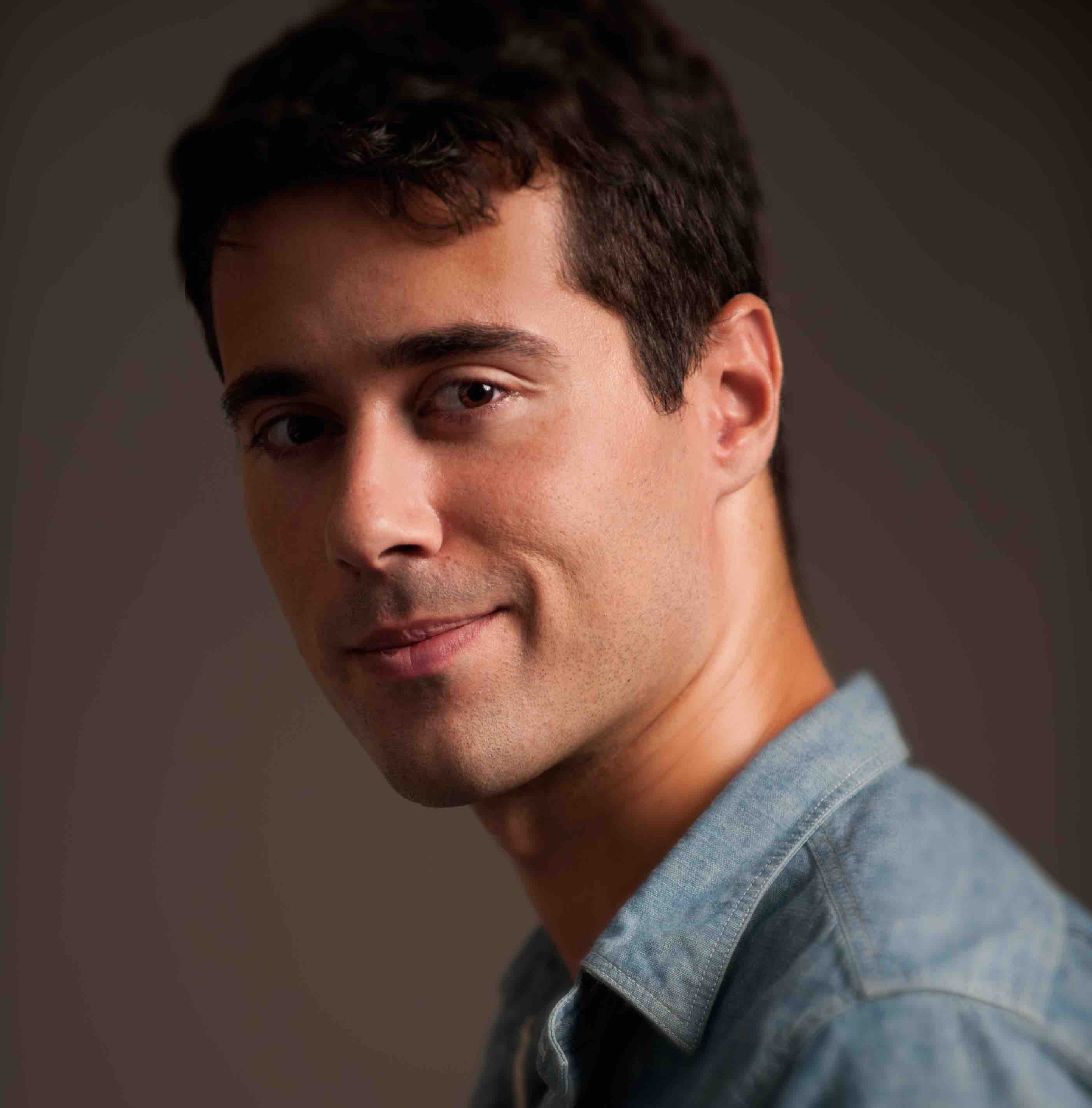 As a teenager, Eric Kahn Gale, author of "The Wizard's Dog," loved acting. He was in every play and musical presented by his middle school. He was usually in the chorus, and playing service-people roles became his specialty. He didn't mind those roles, but as much as he loved the art of acting, he found the material lacking. That all changed when a friend made a suggestion — they could write their own play to act in.
"This had never occurred to me," Eric told Cracking the Cover. "We wrote film scripts and a few short plays. By college, I'd written a full play that I was really proud of, but I couldn't get a production mounted anywhere. Plays took money to produce, and I was unable to produce any money. If this play were instead a novel, I realized, it would cost me about 10 cents a page to print it out at Fedex office and I would have a complete work of art."
That realization pointed Eric in the direction of book writing, and 10 years later, that play became his second novel, "The Zoo at the Edge of the World."
It was when Eric was pitching his first book, "The Bully Book" to publishers that he realized his writing would appeal to young readers. From there, his choice of audience just seemed natural.
"I embarked on a school tour in support of 'The Bully Book,' and fell in love with speaking to kids," Eric said. "Their enthusiasm and idiosyncratic rhythms were so great to engage with, and I understood a little better why children's literature is separated from literature as a whole. Children are energetic, curious, and interested in the world, but they are also very constrained by their circumstances and extremely dependent on others. They need stories of characters gaining agency over their lives and growing in new directions."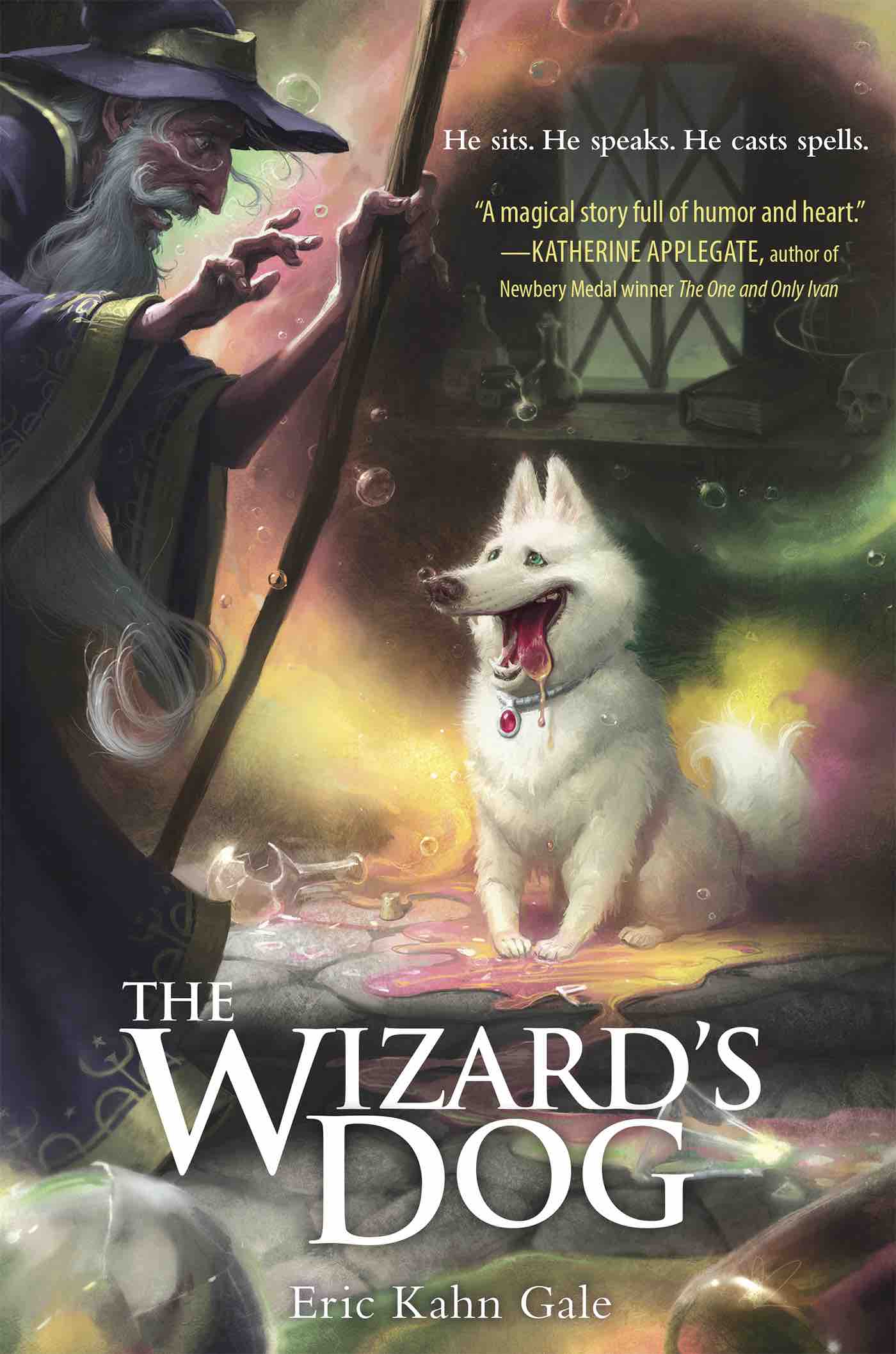 Eric's latest book, "The Wizard's Dog," is told from the point of view of Nosewise, Merlin's dog. The book is inspired by Eric's own dog, Bowser.
"I don't know if this is typical, but 30 percent of conversation between my wife and I is speaking for our dog Bowser," he said. "How we portray him has changed over the years, but early in our relationship I had Bowser talking like a little English boy who was fascinated by the Magic Door that sealed our apartment off from the world. He saw me as an astonishing wizard who could open the Magic Door and produce precious food whenever I wanted."
Years later, Eric realized their actions served as a strong framework for a novel. "I'd always known the Wizard would be kidnapped and the dog would have to use what little magic he'd picked up to save him, but I was unsure if I should make up a totally new world and story, or adapt a legend," Eric said.
"I opted for the latter because the idea of a talking dog wielding magic is really silly, and I hoped that grounding it in some familiar story points would make this wacky premise easier to enter and take some of the narrative burden off of Nosewise. He is a pretty unreliable narrator and misunderstands a great deal of what's going on around him — basing his adventure in Arthurian characters and themes gives the reader a roadmap for Nosewise to run wild on."
Initially, Eric hard a hard time pinning down Nosewise's character voice "He is the first-person narrator of the book and therefore uses language to tell his story, so some anthropomorphizing of Nosewise was necessary," Eric said.
"Yet, I wanted him to maintain the point-of-view of a dog, so early in the book, though Nosewise accurately relates events to readers, he doesn't really understand them. For example, in the first scene, Nosewise's master Merlin is instructing his apprentice Morgana in the art of casting magical light. Nosewise sees Merlin acting similarly to how he did when he taught Nosewise to Sit, Stay, and Roll Over, and conflates the dog tricks he learned with the spell-casting skills Morgana is acquiring. He wonders why the tricks Merlin taught him are so lame in comparison."
At the heart of "The Wizard's Dog" is the partnership between man and dog. "I know that the premise is silly and Nosewise is a goof, but I hope that my complete awe at the human/dog relationship comes through," Eric said. "I know it's funny to make a dog the hero of a novel. But to me, dogs deserve a place in our literature and it has really been a dream come true to make my small contribution toward that."
---
*Learn more about Eric Kahn Gale and how his writing has evolved by reading the complete transcript of his interview with Cracking the Cover for "The Wizard's Dog."