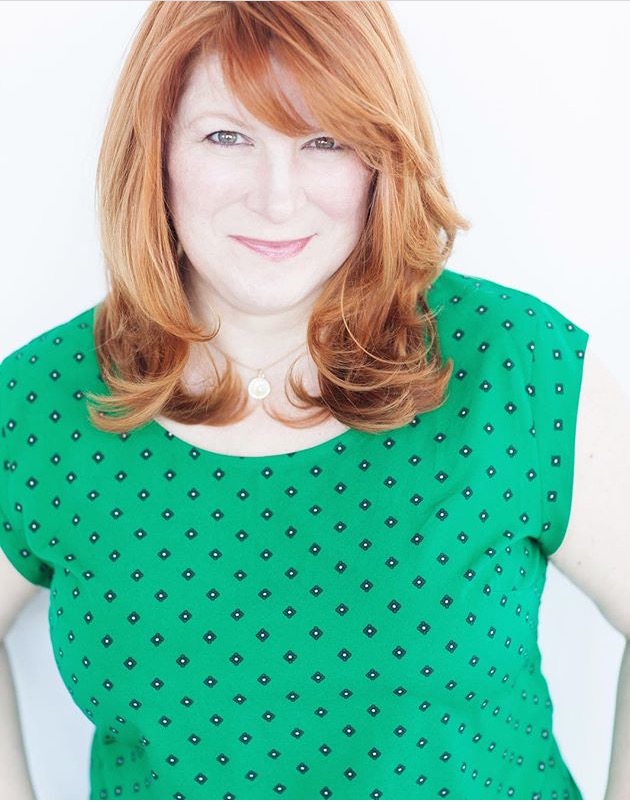 "[Art is] a piece or pieces specifically created with intention to cause intellectual and emotional reaction and stimulation." —Kayla Cagan
Piper Perish author Kayla Cagan has been keeping a diary/journal since the fourth grade, but she never considered writing a novel as a journal. That changed when Kayla woke up one day and said, "I want to write the year in the life of a senior in high school and her name is Piper and that's all I know."
That thought eventually panned out into Kalya's debut novel, Piper Perish, the story of a senior in high school whose whole life revolves around art. The plan has always been for Piper and her friends to graduate and leave Houston behind in a trail of glitter dust. As Piper nears her dream of going to art school in New York, life gets in the way. Drama with her friends, messed up relationships with boys, and Piper's own sister threaten to erase everything Piper has worked so hard to attain.
When Kayla began writing Piper's story, she had no idea what to expect. She didn't yet know Piper's voice, or why she appeared in her head. "I did not know if I would ever try to publish it or have anyone outside of my writing critique group read it, but I do know it was a natural fit to write it as a journal, and I loved it and didn't want to stop," Kayla told Cracking the Cover. "I worked on it every day, Monday through Friday, for a year."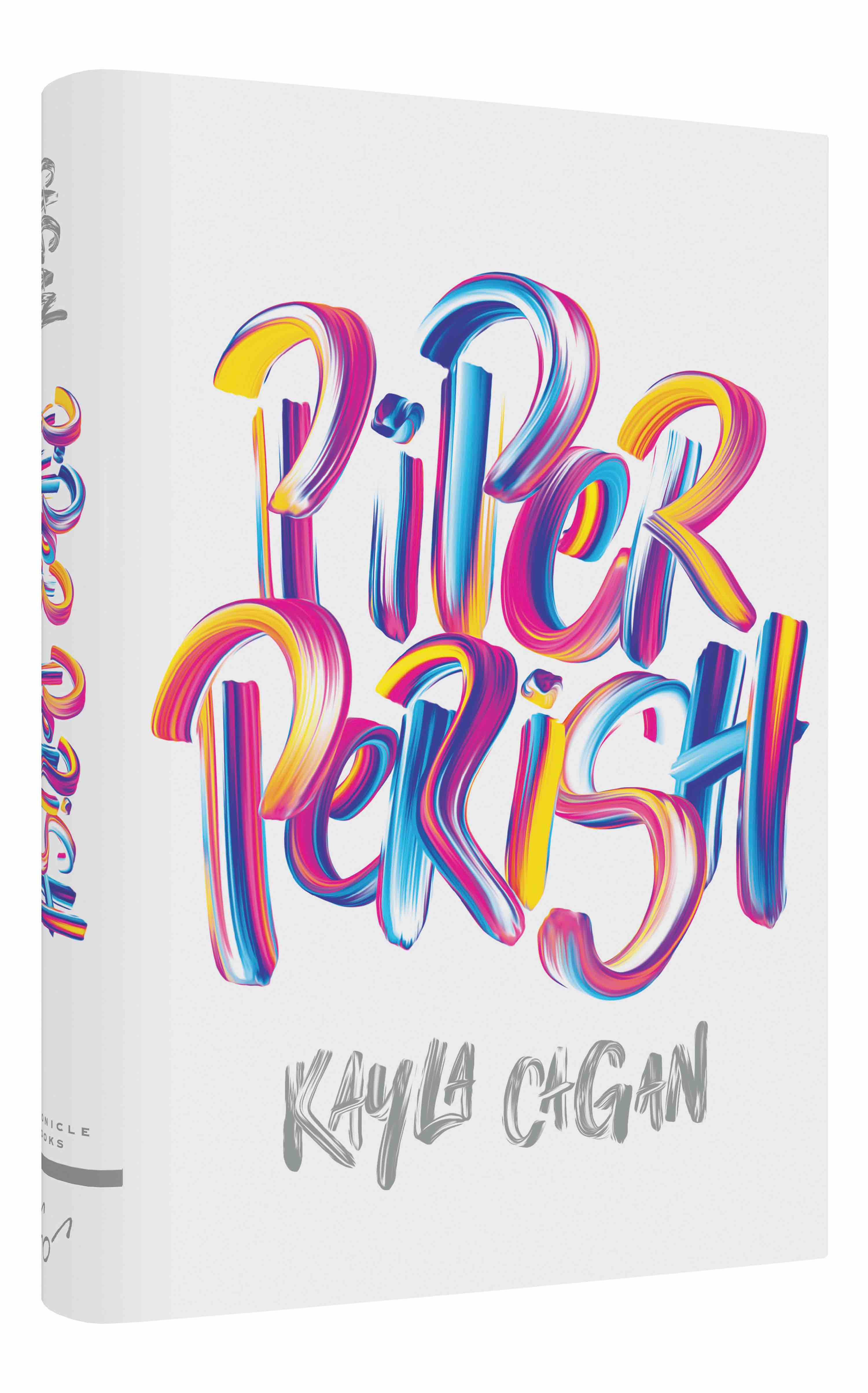 Though Kayla doesn't work in the same mediums as Piper, Kayla could relate to her through the lens of a theater artist. "I have directed plays and directing is extremely visual," she said. "Making pictures by using the set design and moving the characters around the stage to tell the playwright's story is called blocking in the theater, and blocking can be very artistic. When I direct, I think I'm an artist."
Despite being an artist herself, Kayla still collaborated with her publisher to really translate the visual art into written form.
"I wrote the ideas I had in my head for what I thought Piper would sketch or scribble in her journal and the amazing creative team at Chronicle, along with Maria Ines Gul, a Rookie Magazine illustrator, brought the images to life and the page," Kayla said.
Kayla did not have a physical piece of art to work from when writing about the artwork throughout the book, but she relied on many influences. "Everything from magazine layouts to visits to my local museums and galleries in LA — The Broad, LACMA, Regen Projects," she said. "Because Piper's main influence is Andy Warhol, I was referencing his diary entries and artwork often."
Central to Piper's story is her relationship — or lack thereof — with her sister, Marli. Kayla knew Piper needed a "monster" to battle, but she didn't want that monster to be Piper's parents or art itself. Art, Kayla said, had to be her savior and hero.
That left Marli. Kayla has always been fascinated by sibling stories. She likes examining siblings and why they are either very close and reliable or very distant and almost unrelated. In the case of Marli, mental illness plays a major factor.
"Though strides have been made in mental health awareness, there are a lot of families who for whatever reason are not able to get the help they need and I wanted to address that," Kayla said. "Not everyone can be or is 'fixed.' Not everyone gets the help they need.
"I don't think Piper is a perfect protagonist in any way, she's a teenager and an artist and messy and romantic and smart and creative and silly and ridiculous. I didn't want Piper to be the 'good' kid and Marli the 'bad,' but I wanted to examine how Marli's mental illness controlled the family, and how everyone identified or fit into other roles because they worked around her constantly. Piper only looks good in comparison to Marli. It doesn't mean Piper is perfect. It just highlights how much work she has to do to stay alive and survive around her."
Kayla hopes her book will give readers who at some point have felt trapped creatively or physically — no matter what their age — an assurance that they can change their circumstances. Those changes can happen even if it takes longer than they thought or they have to follow a different path than originally imagined.
"I hope the art and Piper's passion for what she does encourages people to chase their dreams or whatever moves them, and helps them make a positive difference in their own lives," she said.
---
GIVEAWAY ALERT!
Win a copy of Piper Perish + a cool  tote bag, pencil and bookmark!
Tell me in the comments what your favorite piece of art is and why. (Open to U.S. residents only. Giveaway closes Wednesday, March 22. Winner will be chosen at random.
---
Learn more about Kayla Cagan, including why she writes, by reading the complete transcript of her interview with Cracking the Cover.
---
Piper Perish (Excerpt) by ChronicleBooks on Scribd
---