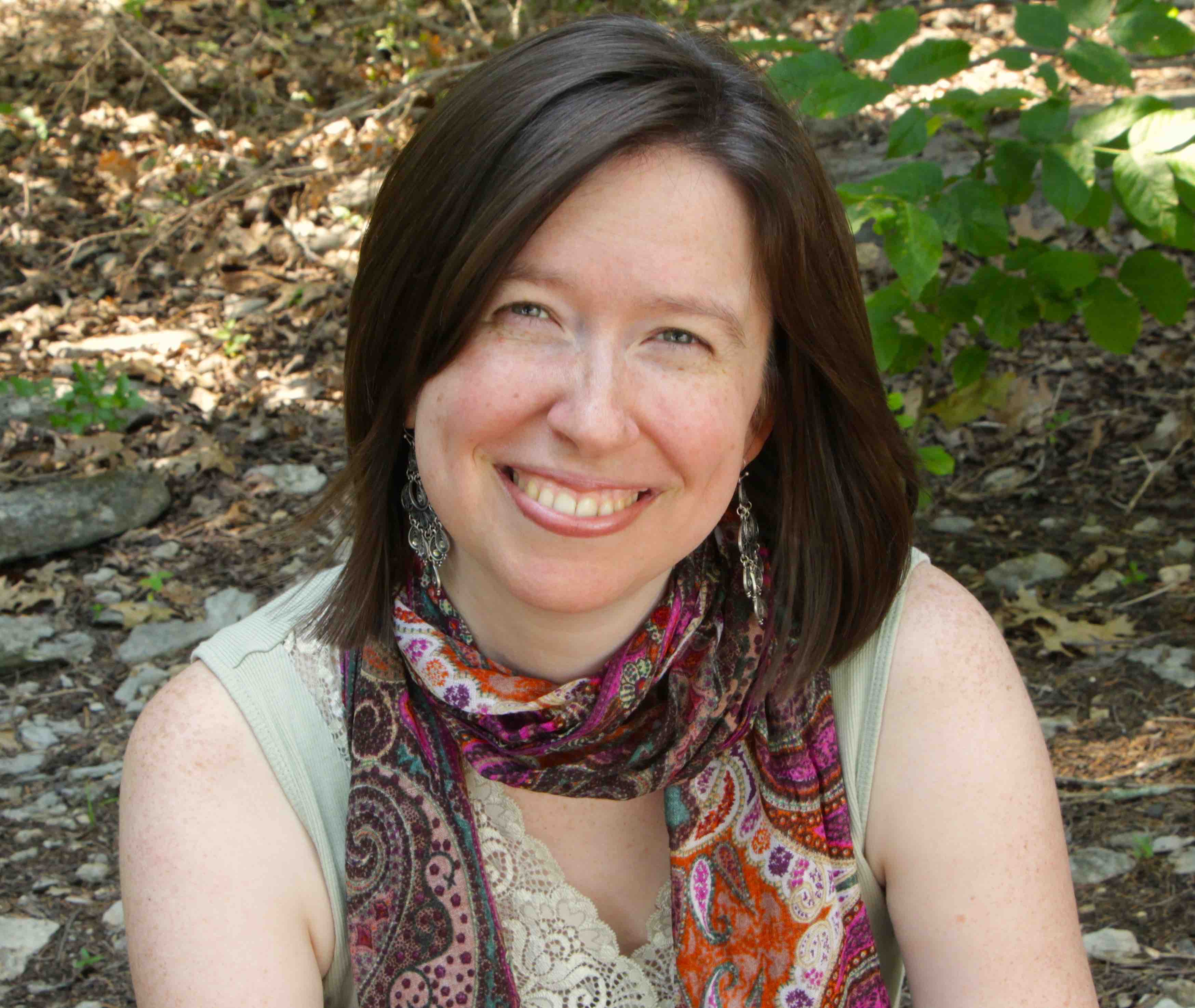 "Play is at the heart of creativity — free, unselfconscious, uncritical imaginative play," says Jennifer Trafton.
The author, who also works as a creative writing teacher for 8 to 14-year-olds, says play and creativity is a lot easier for young people because grownups are hung up on being "right and respectable" all the time.
So Jennifer teaches her students to play with words. And at the same time, she's reminding herself of what she needs to do as a writer in spite of her grownup inner resistance. "I have to relearn—and relearn and relearn—how to let my imagination loose to play."
Though Jennifer says she has to work at it, you'd never question her imagination when reading her latest book, Henry and the Chalk Dragon. In this tale, Jennifer introduces readers to Henry Penwhistle whose drawing of a chalk dragon comes to life after Henry talks about erasing it. Afraid of disappearing, the chalk dragon sneaks into Henry's lunchbox and escapes at school. It's up to Sir Henry Penwhistle, Knight of La Muncha Elementary School to save everyone from impending doom.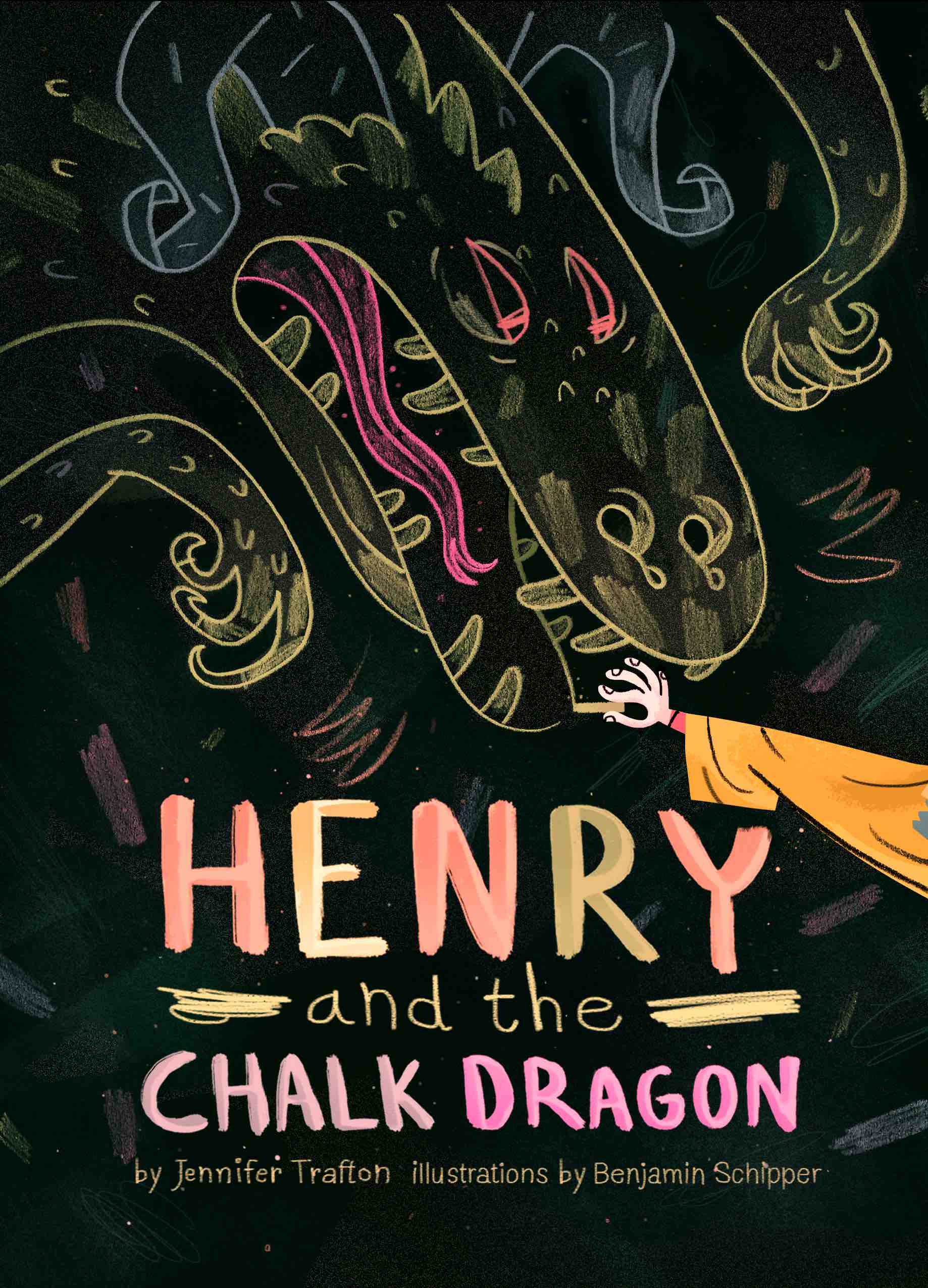 Henry and the Chalk Dragon began with a Henry, who popped into Jennifer's head, whole and already named. "[Henry] demanded that I follow him on his adventure," Jennifer told Cracking the Cover. "At the time I was enamored with Man of La Mancha, the musical version of Cervantes' Don Quixote (remember the song, "To dream the impossible dream"?), and I loved the idea that Don Quixote's crazy vision of himself and his world was as ennobling as it was eccentric—that his mad dreams of being a knight, following a quest, fighting giants (who were really windmills) somehow burrowed down to some deeper truth about life than those who made fun of him could understand."
This made Jennifer think of how children play — transforming a box into a pirate ship, a bed into a mountain, a bathtub into an ocean.
"Henry was my eight-year-old Don Quixote, and I wanted the world around him to sizzle with magical possibilities," the author said. "I wanted him to see a different layer of reality to everything — hence all the similes in the book. I also wanted to treat Henry's imagination, as wild and wacky as it is, with total seriousness, so that his fantasy is the reality. The story goes a little crazy because — well, have you ever listened to a story made up by an imaginative eight-year-old boy?"
Making Henry an artist was natural for Jennifer — she's loved to draw even longer that she's loved to write. During high school, she even wrote and illustrated a picture book and sent it out to agents and publishers. It wasn't published, and Jennifer's other interests pushed drawing to the background.
But during the writing and revising of Henry and the Chalk Dragon that passion for art was reignited, and Jennifer was able to admit that, "This art thing isn't going to go away. It runs too deep in me. Even if I'm not going to be a professional artist by trade, I am still an artist because I love to create."
Jennifer began posting art and hand lettering on Facebook and Instagram to force herself into drawing more regularly. She accepted commissioned work, opened an Etsy shop, and announced, she was not just a writer. "That took a big step of bravery for me," she said. "In that sense my journey has mirrored Henry's."
That's not to say that Jennifer has given up on writing either. "I've got an imagination that needs to spill out of me in stories," she said. "They happen to be the kind of stories that have buried giants, walking trees, poison-tongued jumping tortoises, runaway dragons, and children with wild imaginations at their center, because those are the kind of stories I most enjoy reading."
"For many years, I tried desperately to be a grown-up and to pursue some sort of normal grown-up career with a paycheck and a retirement fund and all of that, but alas! The pull of giants and dragons and 10-year-old heroines in eccentric hats was far too strong, and I walked one day into the children's section of the bookstore, spread my arms wide, and bellowed (at least in my heart), 'These are my people!' After that, my fate was sealed."
---
Learn more about Jennifer Trafton and Henry and the Chalk Dragon by reading the complete transcript of her interview with Cracking the Cover.
---
Jennifer Trafton is the author of The Rise and Fall of Mount Majestic (Dial, 2010) which received starred reviews in Publishers Weekly and School Library Journal and was a nominee for Tennessee's Volunteer State Book Award and the National Homeschool Book Award. Henry and the Chalk Dragon arose from her lifelong love of drawing and her personal quest for the courage to be an artist. She lives in Nashville, Tennessee, where, in addition to pursuing her love of art and illustration, she teaches writing classes, workshops, and summer camps in a variety of schools, libraries, and homeschool groups in the Nashville area, as well as online classes to kids around the world. To learn more, and to download free materials, visit jennifertrafton.com.