LADYBUG GIRL'S DAY OUT WITH GRANDPA, by David Soman and Jacky Davis, Dial Books, May 16, 2017, Hardcover, $17.99 (ages 3-5)
If you have a young child, chances are you've heard about the Ladybug Girl series by David Soman and Jacky Davis.
I first learned of the series in 2010 when I was covering books for a daily newspaper. At the time, Ladybug Girl at the Beach had just come out, and Penguin sent me the book and a print of one of the book's spreads. I hung on to the print, hoping to one day hang it in my office.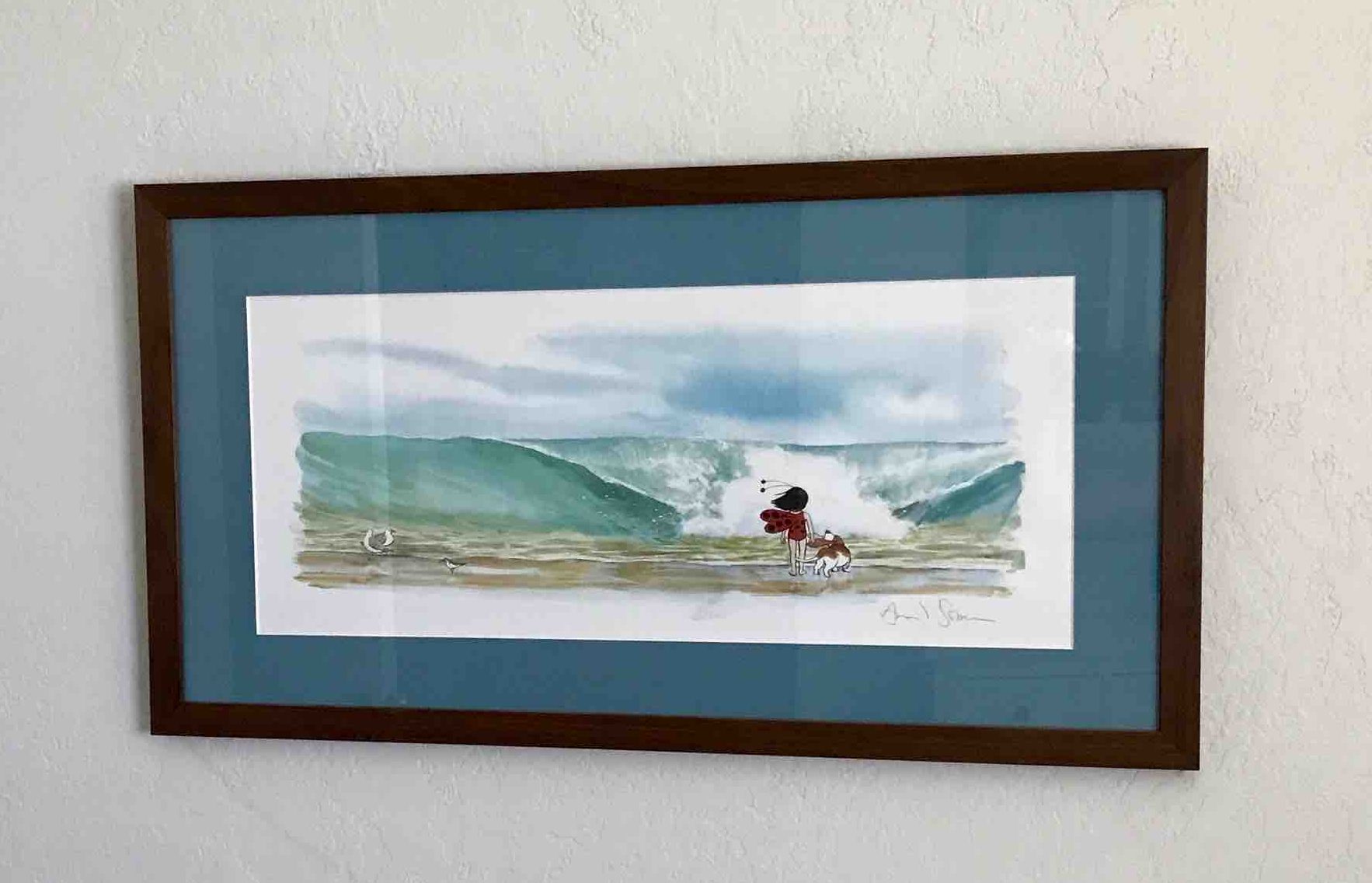 Fast forward four years and that print found a new home in not my office, but my newborn daughter's room. She's been a sucker for ladybugs since birth, and has loved the Ladybug Girl books since she was 18 months old. So you can imagine how excited everyone in our house was when the latest book in the series, Ladybug Girl's Day Out With Grandpa, arrived on our doorstep.
Ladybug Girl's Day Out With Grandpa follows Lulu as she explores the natural history museum with her grandfather. Lulu is so excited to see the museum, and she wants to see everything! Grandpa thinks they should take their time, exploring bit by bit, but Lulu thinks they can do it — she is Ladybug Girl after all. But as they start exploring, Lulu realizes there might be too much to see, even for Ladybug Girl.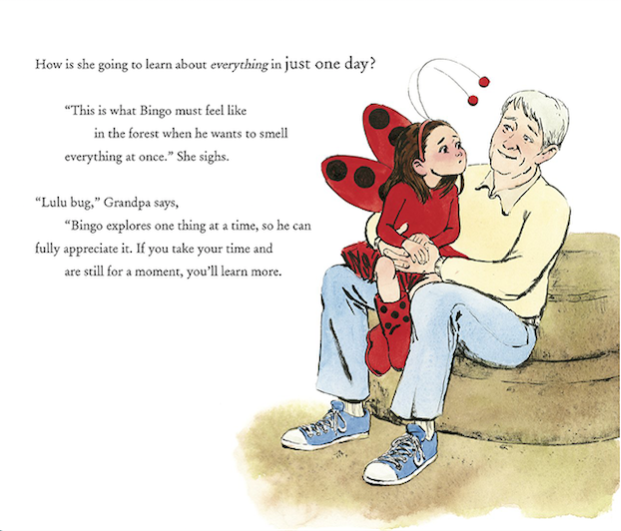 Grandpa has one surprise up his sleeve — the butterfly room. Once inside, Lulu slows down. Soon Lulu finds herself serving as a flower for the butterflies flitting around. As she examines a butterfly on her finger, Lulu starts to understand how much she can learn from a single moment.
Beyond the overarching message of taking time to enjoy the little moments, there are two other big reasons for loving Ladybug Girl's Day Out With Grandpa. It's fun to see Lulu's world expand. Seeing her one-on-one with her grandfather makes for a nice addition to the series.
Ladybug Girl's Day Out With Grandpa also serves as a great introduction to the natural history museum. It helps little ones understand what they will see and how to behave. It also has given me a few ideas on how to make the most of our first visit without being too overwhelming.
Ladybug Girl's Day Out With Grandpa is classic Ladybug Girl. Lulu maintains the same spunk and curiosity she's known for, and the watercolor illustrations are as exquisite as usual.
© 2017, Cracking the Cover. All rights reserved.