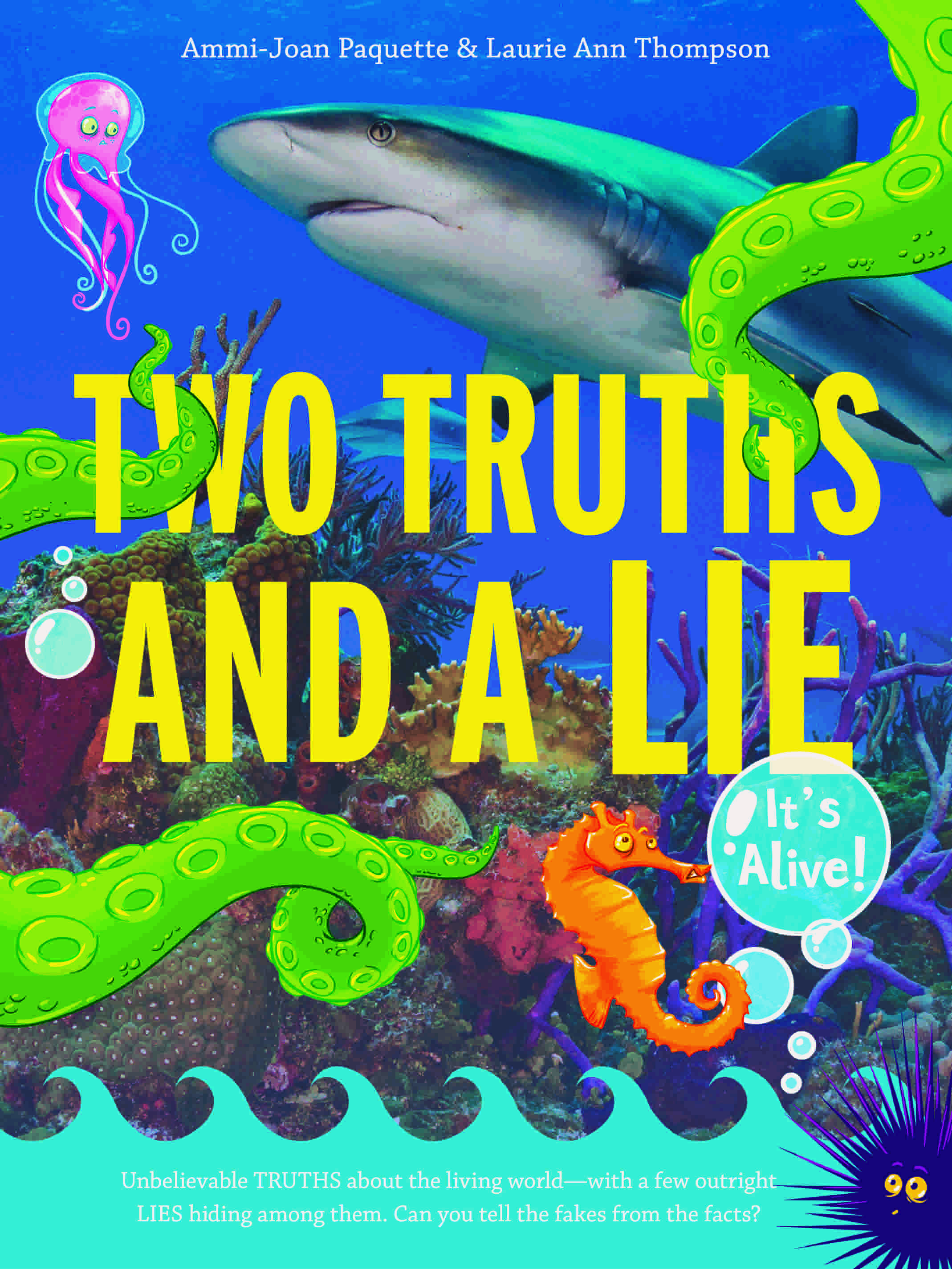 When author/agent Ammi-Joan Paquette had the idea for a book about crazy-but-true stories about the living world she knew it was a project worth undertaking. But as the author of fiction, she didn't know if she was up to the task.
"Joan proposed the original concept to me, since it's mostly nonfiction and I'm a nonfiction author (and Joan is my agent!)," said author Laurie Ann Thompson.
"I didn't feel right about taking her brilliant idea, though, so I told her she should write it. She wasn't sure she was comfortable with the nonfiction elements, since she'd never done that before, so we came up with a compromise — write it together!"
Working in concert, Laurie and Joan created Two Truths and a Lie: It's Alive! Every story in the book is strange and astounding. But not all of them are real. Two out of every three stories are completely true and one is an outright lie.
It turns out combining fact and fiction was the perfect foil for the two authors.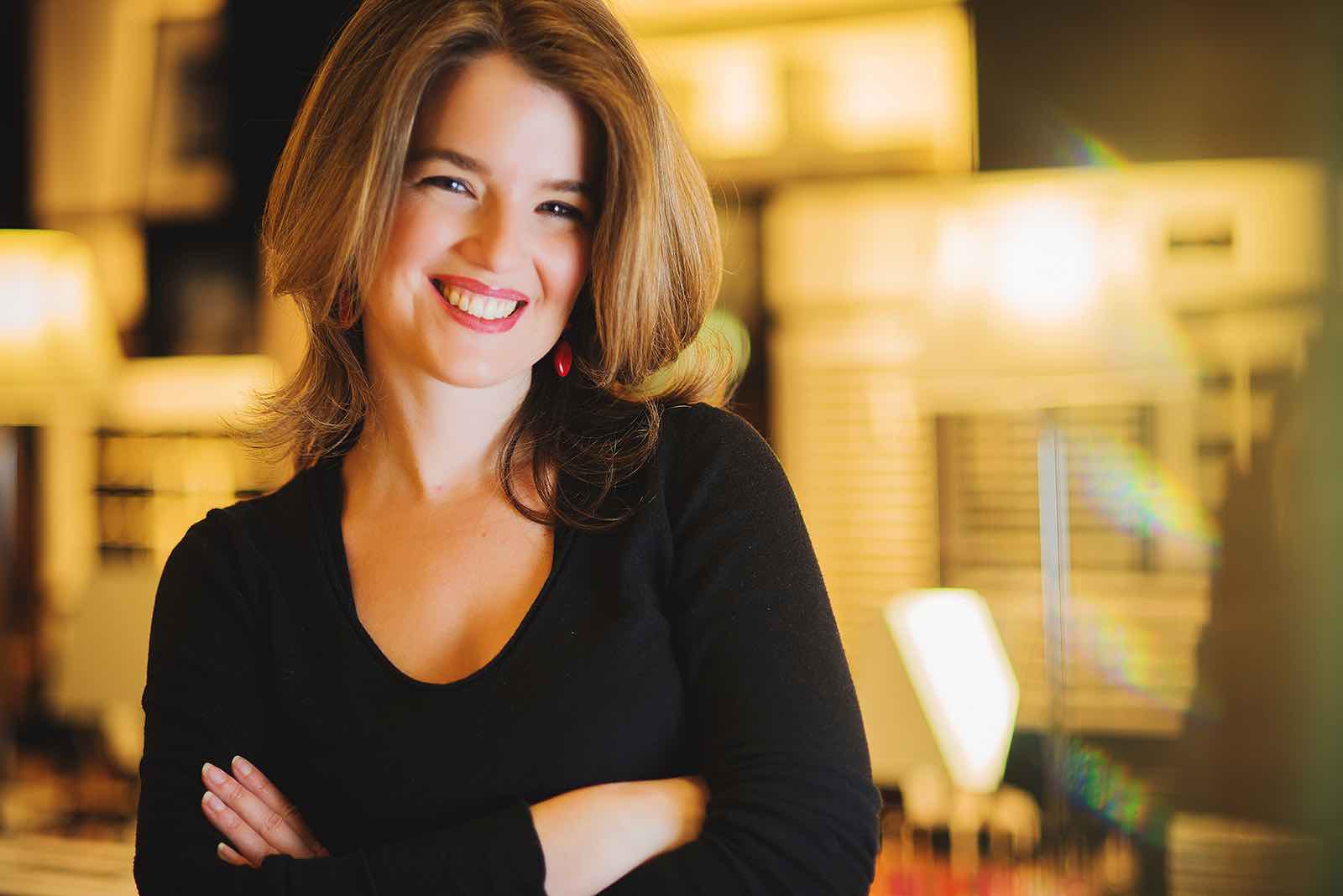 "I had never written nonfiction before, and wasn't sure I was up to it," Joan told Cracking the Cover. "Thankfully, Laurie balances out my learning gap there, and I have found that the research and digging up supporting facts to write a true story is actually one of my favorite parts of the process!"
"Joan and I think and work a lot alike, which made us really compatible throughout the process," Laurie said. "We also bring a lot of different areas of strength to the table, however, so we were able to complement one another nicely."
Two Truths and a Lie is one of the easier things to coauthor, Laurie says, since all of the stories can stand-alone. The hardest part was deciding on the overall structure. After that, each author started on her own stories.
"We divide up the sidebars and other bits as well," Laurie said. "Then we swap and edit each other's work. We go through each other's feedback and make one final pass before sending it back to our brilliant editor at Walden Pond Press, who then adds his own feedback."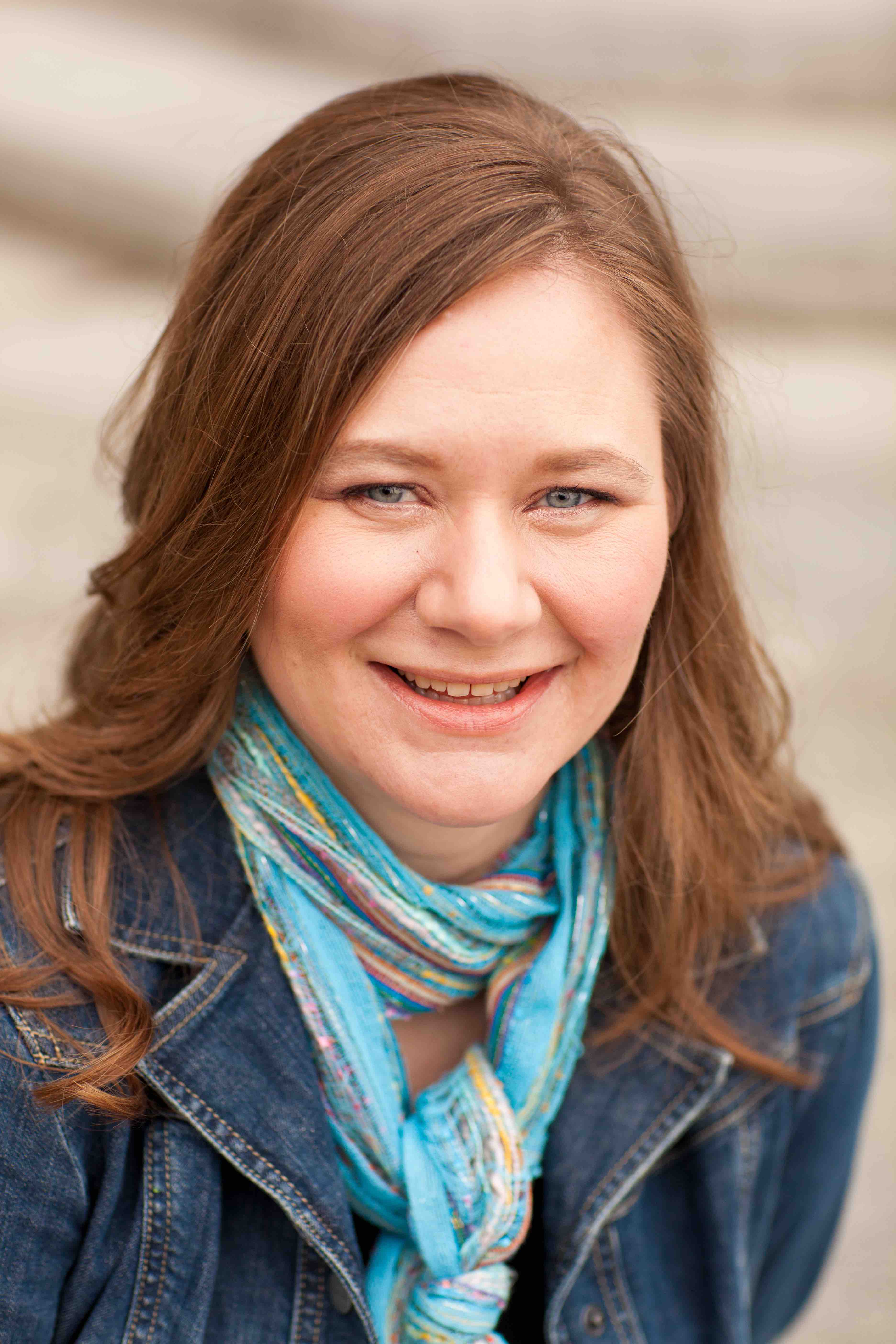 Deciding what topics to include also came with challenges. "The hardest part is narrowing it down to the limited amount that can go in each book," Joan said. "There are so many great stories to choose from!"
Two Truths and a Lie is the first book in a series. Each book follows a loose curriculum theme. The first, It's Alive! has a biology bent. Book 2 will be social studies themed.
"Although the stories fit into those categories, there's a lot of flexibility and I am usually able to find a way to squeeze in whatever story I am most excited about at the time," Joan said.
That excitement for the true stories made it a little hard to write the lies, Laurie said. "At first, the lies were so hard for me to write, and were therefore not much fun at all! Now that I've gotten more comfortable doing them, however, I'm finding I enjoy them more, because I have more liberty to do whatever I want to with them and don't have to be as worried about accuracy."
The truths are what originally drew Joan to the idea for the series. There are "so many wild and hair-raising stories out there!" she said. "It's thrilling to research and uncover all the facts involved in each story, which are often one more unbelievable than the next."
Laurie and Joan just finished up the text for the second book in the Two Truths and a Lie series. "Next up will be digging into the photo research for that volume, which I'm really looking forward to," Laurie said. "Seeing the pages brought to life by the designer is such an incredible thrill!"
---
*Learn more about Two Truths and a Lie: It's Alive and its authors Ammi-Joan Paquette and Laurie Ann Thompson by reading the complete transcripts of their interview with Cracking the Cover.
---